WFP has launched an emergency operation to assist 30,000 people in different parts of the country which have been badly affected by flooding and avalanches caused by the eruption of a volcano.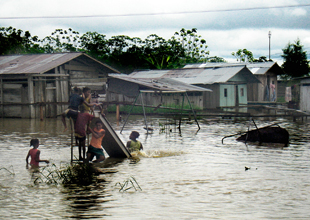 Since September, heavy rain has plagued much of Colombia, affecting more than a million people and claiming the lives of 66. In the Sucre, Bolivar and Chocó provinces of northern and western Colombia, 24,000 people are in need of assistance in what authorities consider to be the harshest and most destructive rainy season on record. Meanwhile in southern Colombia, the eruption of Nevado del Huila volcano in late November left around 6,000 people in need of assistance.
"Although the Government of Colombia's response to the various disasters has been effective and timely, the number of victims has surpassed our expectations," said Praveen Agrawal, WFP Representative in Colombia.
"The most vulnerable groups are our greatest concern because they suffer the most from natural disasters. Thousands have lost everything, but WFP has the logistical capability to help people even in the least accessible parts of the country to rebuild their lives and their communities," said Agrawal.
Under the new emergency operations, the first food distribution will reach 4,500 beneficiaries in 30 communities located along the Pacific coastal municipality of San Juan in the north of the country. They will receive non-perishable foods that will cover their nutritional needs for the next 40 days.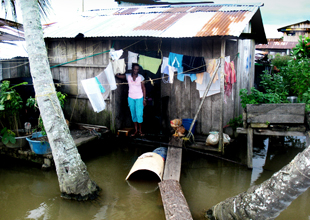 The assistance, worth US$500,000, will be in addition to current WFP operations in Colombia which have benefited more than 450,000 internally displaced persons during 2008. The operation is being carried out in co-ordination with the Colombia Institute for Family Welfare and the Social Action Agency of the Presidency.