40,000 People Affected by Droughts Receive Food Assistance in Oruro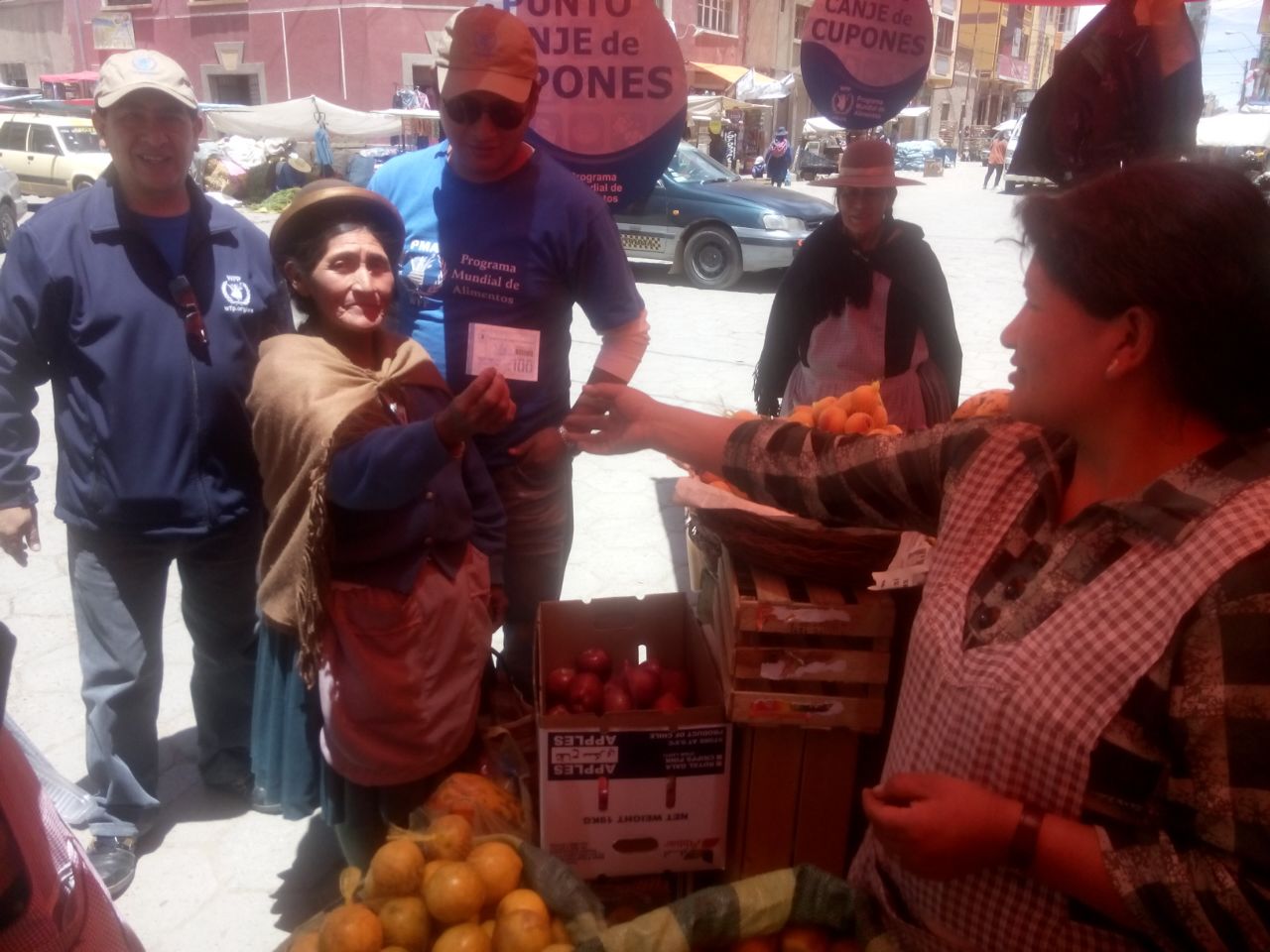 Families affected by droughts in the department of Oruro participated in the first distribution of non-conditional vouchers during a special event with the participation of the Governor of Oruro, Victor Hugo Vasquez, local authorities and World Food Programme (WFP) staff.
The delivery took place last October 19 after finishing the registration of beneficiaries that was performed with Catholic Relief Services (CRS), as an implementing partner, and the Government of Oruro. Each family will receive vouchers worth 300 Bolivianos (local currency) which will be exchanged for food products in selected shops in Oruro and Challapata. 
For the second distribution each family will participate in cleaning activities and in reconditioning vigiñas (animal drinking troughs and wells) that allow recovery until the arrival of the next rains, improving this way their food security and preventing migration to urban centres.
This emergency food assistance WFP is providing is additional to the actions implemented by the Plurinational Government of Bolivia, and will last three months (September 22 – December 22, 2016). Once the intervention ends, WFP and its partners will assess its impact and define together with the Vice Ministry of Civil Defense (VIDECI) possible further action.
                                                                  #                      #                      #
WFP is the world's largest humanitarian agency fighting hunger worldwide, delivering food assistance in emergencies and working with communities to improve nutrition and build resilience. Each year, WFP assists some 80 million people in around 80 countries.
 
For more information please contact (email: Andrea.marciandi@wfp.org): 
Andrea Marciandi, WFP/Bolivia, Tel +591 2 2799011, Mov +591 71586923