46,000 Families Will Receive WFP Food in Drought-Hit Nicaragua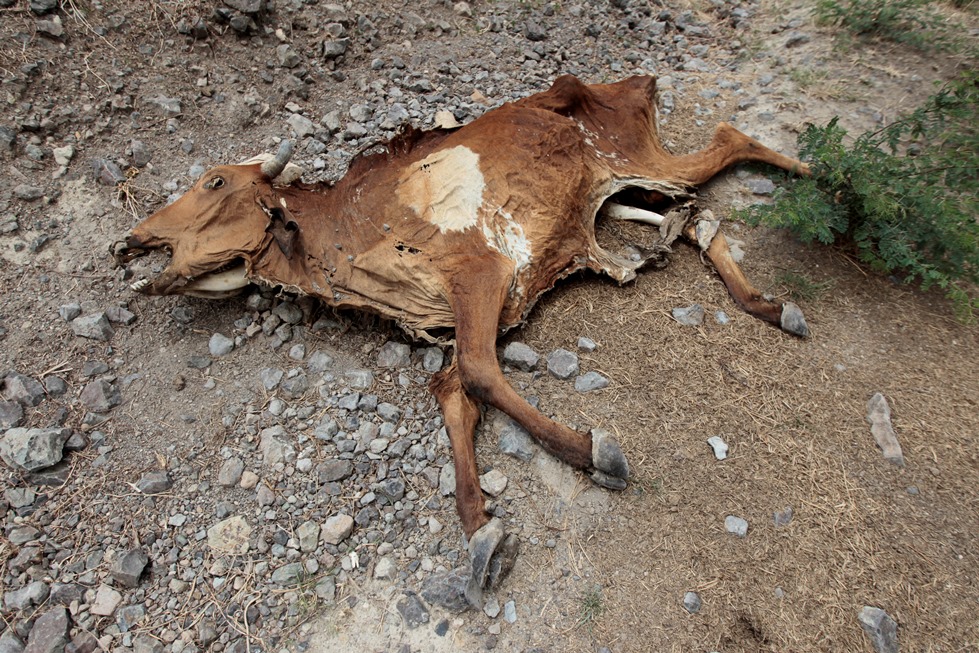 MANAGUA – The Government of Nicaragua requested the support of the United Nations World Food Programme (WFP) to provide food rations to some 46,000 families affected by a severe drought due to the natural phenomenon "El Niño."
WFP delivered more than 1,400 metric tons of food –kidney beans, rice, maize, Super Cereal, cooking oil and salt—to the National System of Prevention, Attention and Mitigation of Disasters (SINAPRED) for its distribution to 46,000 families living in 66 drought-affected municipalities.
WFP Representative to Nicaragua, Helmut W. Rauch, visited the warehouses of the Nicaraguan Government where SINAPRED coordinates with government staff preparing the family food rations. The monthly-family ration includes more than 13 pounds of rice, 15 pounds of maize, 10 pounds of kidney beans, 5 pounds of Super Cereal, 2 pounds of salt and 3 liters of cooking oil.  
"Climate change is affecting the local weather and its impact demands immediate attention to prevent deterioration of the health and nutrition of people, especially women, children and the elderly," said WFP Representative, Helmut Rauch. "Drought has a severe impact on the households' economy. When the lack of rains affect crops, families fail to receive their income and have food reserves for the rest of the year."  
This food contribution, valued at US$1million, is part of WFP's Protracted Relief and Recovery Operation, which aims to provide assistance to vulnerable people, especially subsistence farmer households headed by women with no access to land. The food is part of contributions made by Canada, Brazil and Australia.
WFP also contributed some US$31,200 to cover the transportation costs of 56 trucks used to bring the food rations to the Departments of Nueva Segovia, Madriz, Estelí, Leon, Chinandega, Managua, Matagalpa, Chontales and Boaco.
According to government information, the current drought affecting Nicaragua is the harshest one recorded over the last 32 years. The May-September harvest season of staple grains, such as maize, beans and rice, has been adversely affected by the lack of rain.