Buying From Small Farmers Boosts the Economy and Helps Meet Food Needs of Haiti's Poor, Says WFP Regional Director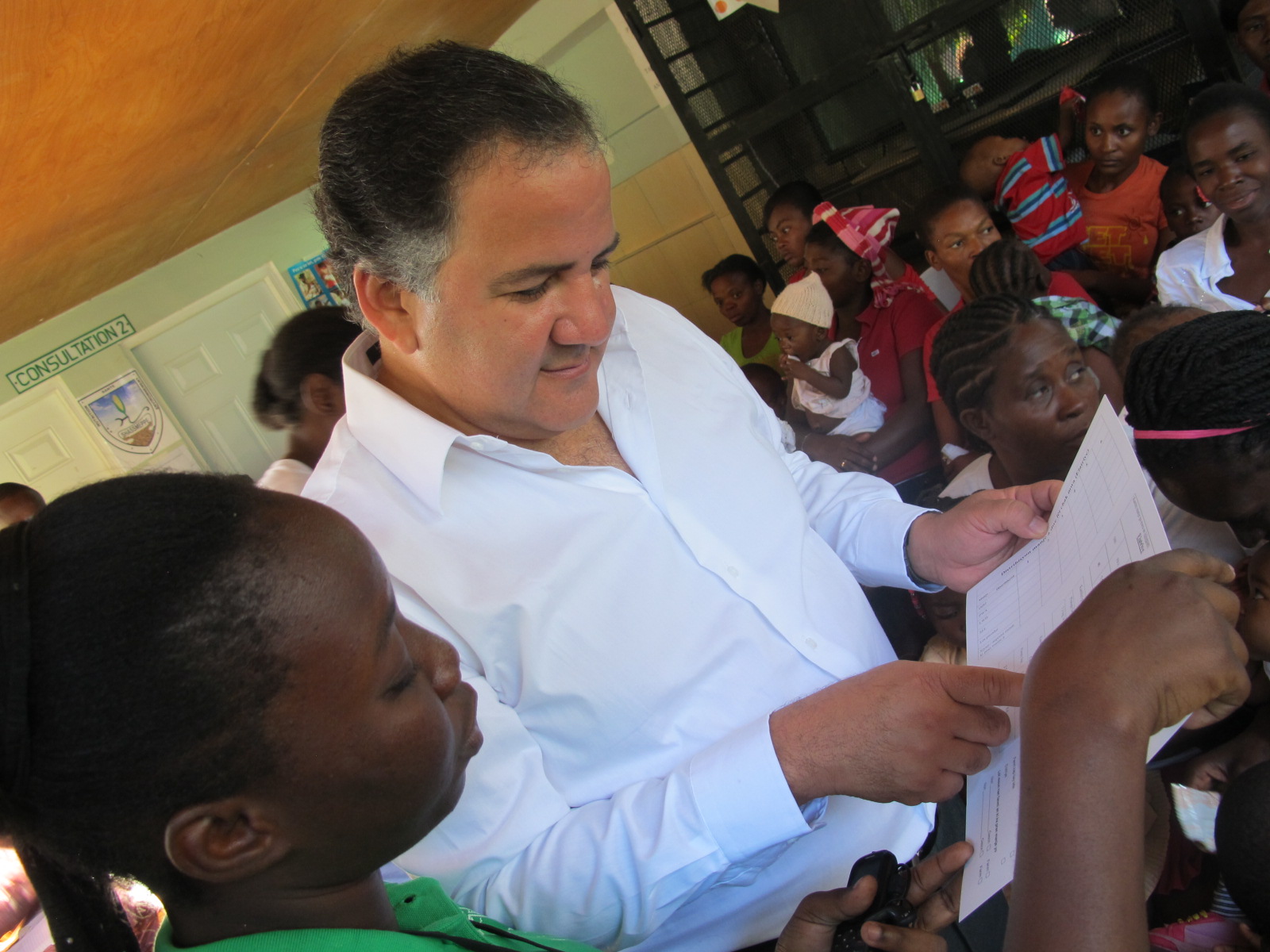 PORT-AU-PRINCE – Purchasing food produced by small farmers in Haiti to help meet local people's food needs while boosting the economy is a pillar of the United Nations World Food Programme's strategy in this Caribbean nation, said the new WFP Regional Director for Latin America and the Caribbean, Miguel Barreto.
"Supporting local markets across the country has been a pillar of WFP's strategy in Haiti, and we are going to continue this approach with the help of our partners so we can truly build resilience in Haitian communities," said Barreto at the end of a three-day visit to Haiti.
The regional director met Government and UN officials as well as donors during his visit.
Food insecurity is persistent in Haiti and nearly a third of the population is considered food insecure. Some 600,000 people need food assistance to survive. Currently one in every five children suffers from chronic malnutrition and 6.5 percent from acute malnutrition. More than half of Haiti's women and children suffer from anaemia.
WFP, the Ministry of Agriculture and other partners are working on a strategy to link school meals with local agricultural production to create a sustainable market for small holder farmers. It will support the Haitian economy while reducing food insecurity and malnutrition.
For the 2013-14 school year, WFP plans to buy 3,000 metric tons of rice from small holder Haitian farmers to supply the government's National School Meals Programme.  Currently, WFP provides a daily hot meal to 685,000 school children in partnership with the government's meals programme and 16 NGO partners, the largest food safety net in Haiti.
WFP also supports the "Lèt Agogo nan lekol la"  project (Unlimited Milk, in creole)    where local flavoured milk is provided twice a week to 32,200 schoolchildren. The milk, which is sterilised and pasteurised, is provided to the 84 schools by a  network of 20 small dairies, owned by smallholder farmers.
WFP will continue to provide nutrition assistance to more than 208,000 people, including children aged 6 to 59 months, pregnant and nursing women, as well as some 12,000 people living with HIV and TB and their families. In its Cash for Assets programmes, WFP will support 45,000 temporary workers and their families, reaching more than 225,000 people.
The new WFP Regional Director praised the government for its efforts to tackle hunger and malnutrition in Haiti, a country that is structurally exposed to recurrent food crises. "WFP's primary role is to assist the government in strengthening its capacity to assist the people of Haiti by finding long-term solutions to hunger and malnutrition," said Barreto.
Miguel Barreto is a Peruvian national and became WFP Regional Director for Latin America and the Caribbean in January 2014. As Regional Director, he oversees the coordination of operations in 11 countries where WFP assists every year an average of 6.3 million of the poorest people. To learn more about Miguel Barreto please click here.