Canada and WFP to support families affected by drought in Central America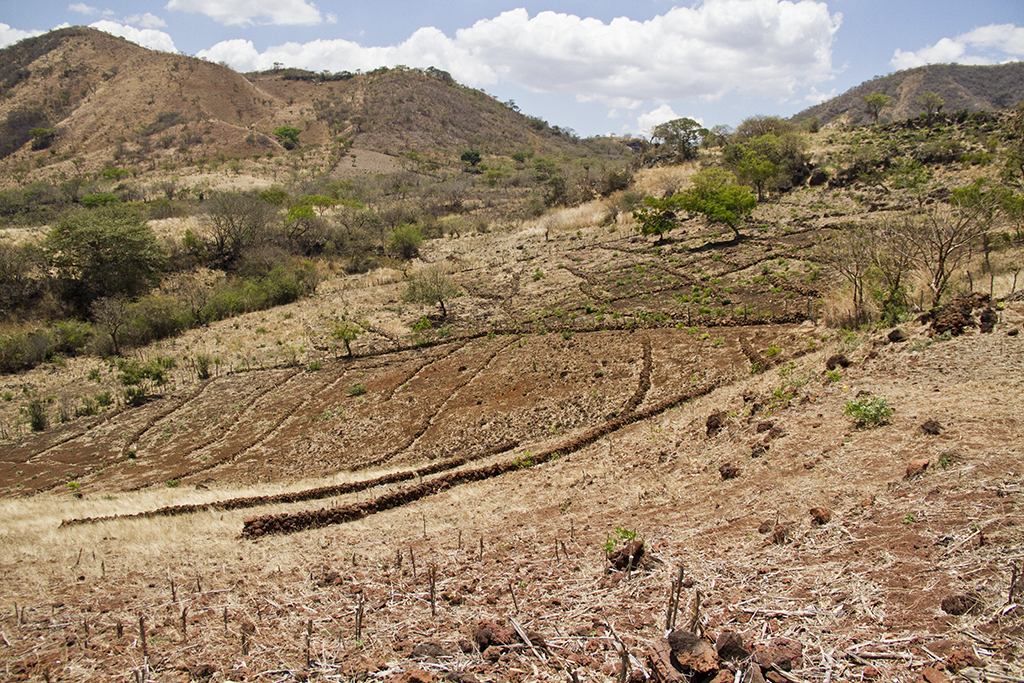 GUATEMALA – More support for families in Central America's Dry Corridor who have been hurt by three straight years of drought will be coming from the United Nations' World Food Programme (WFP), thanks to a $3 million (US$2.2 million) donation announced today by the Government of Canada.
"We are pleased to help these families cope with this difficult situation by working with partners such as WFP," said the Canadian Ambassador to Guatemala, Deborah Chatsis. "It is important to strengthen the capacity of the communities to adapt, mitigate and withstand the effects of climate change. 
"Phenomena of this kind have become recurrent and it worsens the situation of the most vulnerable families. The implementation of longer-term solutions, both in the region and in the world, is a priority for Canada," said Chatsis.
The contribution is part of a larger humanitarian aid package announced by Canada's Minister of International Development Marie-Claude Bibeau during the World Humanitarian Summit last month in Istanbul. There, the Canadian government pledged a total of US$331.5 million to assist people affected by emergencies and humanitarian crises around the world.
"We must act now because the number of people in need of urgent assistance is greater than ever," said the Minister during her announcement at the Summit. "Canada will remain a leader developing and supporting innovative humanitarian programmes. We are committed to making every dollar count to ensure that the poor and most vulnerable –especially women and girls—receive the care, support and protection they need to thrive."
Many of Central America's poorest families, particularly those in the Dry Corridor, have been hit hard by years of disasters - from floods in 2010 and 2011, to the coffee-rust fungus, followed by droughts that have recurred every year since 2013.
As a result, crops have been destroyed, livestock lost, jobs and income eroded, leaving millions of people food insecure and in need of assistance across the region.
Canada has consistently provided crucial help to WFP and Central Americans, said Miguel Barreto, WFP Regional Director for Latin America and the Caribbean.
"From 2014 to today, Canada has contributed consistently to WFP operations and programmes in Central America with approximately US$24.7 million, for which we are grateful," said Barreto. "This new contribution from the Government and people of Canada will help tens of thousands of families when they need it most, especially during this period of scarcity that lasts until the first harvest is collected (between August and September)," he said.
"Simultaneously, we continue working with donors, governments and participating communities to generate projects that enable vulnerable people to cope with the effects of climate change and no longer require external assistance in the medium and long term," said Barreto.
                      #            #             # 
WFP is the world's largest humanitarian agency fighting hunger worldwide, delivering food assistance in emergencies and working with communities to improve nutrition and build resilience. Each year, WFP assists some 80 million people in around 80 countries.
Follow us on Twitter @wfp_media  
For more information please contact:
Alejandro Chicheri, WFP/Latin America and the Caribbean 
alejandro.chicheri@wfp.org 
Tel. +507 317 3900, Mob. 507 6671 5355
Mónica Izaguirre, Embassy of Canada
monica.izaguirre@international.gc.ca
Tel: +502 23651221, Mob. +502 52065594,