Displaced Iraqis In Three Southern Governorates Are In Critical Humanitarian Situation – WFP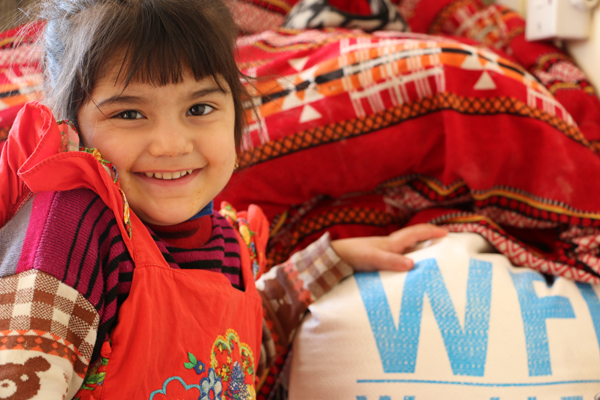 BAGHDAD – The humanitarian situation of Iraqis recently displaced to the southern governorates of Najaf, Kerbala and Babel is reaching critical levels, according to an assessment by the United Nations World Food Programme (WFP).
WFP assists 50,000 displaced families in Basrah, Thi Qar, Qadissiya, Missan, Wassit, Muthanna, Najaf, Kerbala, and Babel.
"Despite the dangers and challenges posed in accessing this area, WFP has been present in southern and central Iraq since the start of the country's crisis in 2014," said Jane Pearce, Representative and Country Director of the WFP Office in Iraq. "We thank the local governments of Najaf, Kerbala and Babel for their continued cooperation with WFP to alleviate the suffering of displaced Iraqis and helping us provide them with food."
Many displaced people now live in unoccupied public buildings, mosques known as Husseineyat that local authorities have provided as shelter, or with host communities. The majority of the families who moved to the area said they spent the little savings that they had on transportation to get there.
Many were unable to find refuge in the crowded northern Kurdistan Region of Iraq, which hosts close to 50 percent of internally displaced Iraqi families, while others said it was too expensive to live in the North.
During the assessment, the WFP team met many displaced families who struggle to feed their families or know where their next meal will come from. Najat Hussein, 36, a mother of six who lost her husband seven months ago in the conflict in Tel Afar, moved to Kerbala with her children after hearing that the governorate was helping displaced people.
 
"I moved to Kerbala because it is expensive elsewhere and I need shelter for my children. Time has stopped for us. There is no work, no schools and no future," she told WFP. "We receive WFP food rations every month. Without this help I would be begging for food."
During the assessment, WFP staff met officials from the three southern governorates, including the First Deputy to the Governor of Najaf, the head of the provincial council of Kerbala and the Deputy Governor of Babel, to discuss food assistance to displaced people.
WFP delivers large amounts of food each year in the form of monthly food parcels that contain items such as wheat flour, cooking oil, rice and pasta, offering families nourishing meals. Others still on the move receive immediate response rations that include canned food.  
"In August of 2014, WFP established a sub-office in Basrah dedicated to supporting internally displaced Iraqis in the southern governorates. The office is exploring different ways to expand assistance to displaced families," said Asif Niazi, coordinator of WFP southern operations.
WFP provides food assistance to all of Iraq's 18 governorates, reaching a total of 1.4 million displaced Iraqis in 2014. In northern parts of Iraq, WFP began in November to provide hungry people with food vouchers enabling them to buy and choose food for themselves. Food vouchers, because they are spent in local shops, support the local economy, and strengthen local markets.
#                              #                                 #
WFP is the world's largest humanitarian agency fighting hunger worldwide, delivering food in emergencies and working with communities to build resilience. In 2013, WFP assisted more than 80 million people in 75 countries.
Follow us on Twitter @wfp_mena
For more information please contact (email address: firstname.lastname@wfp.org):
Marwa Awad, WFP/Erbil, Mobile +964 780 915 0764
Abeer Etefa, WFP/Cairo, Mobile: +2 010 6663 4352
Jane Howard, WFP/Rome, Mobile: +393467600521
Gregory Barrow, WFP/London, Tel.  +44 20 72409001, Mob.  +44 7968 008474
Elisabeth Byrs, WFP/Geneva, Tel. +41 22 917 8564, Mob. +41 79 473 4570