Ecuador: ECHO Assists in Improving the Diets in the Northern Border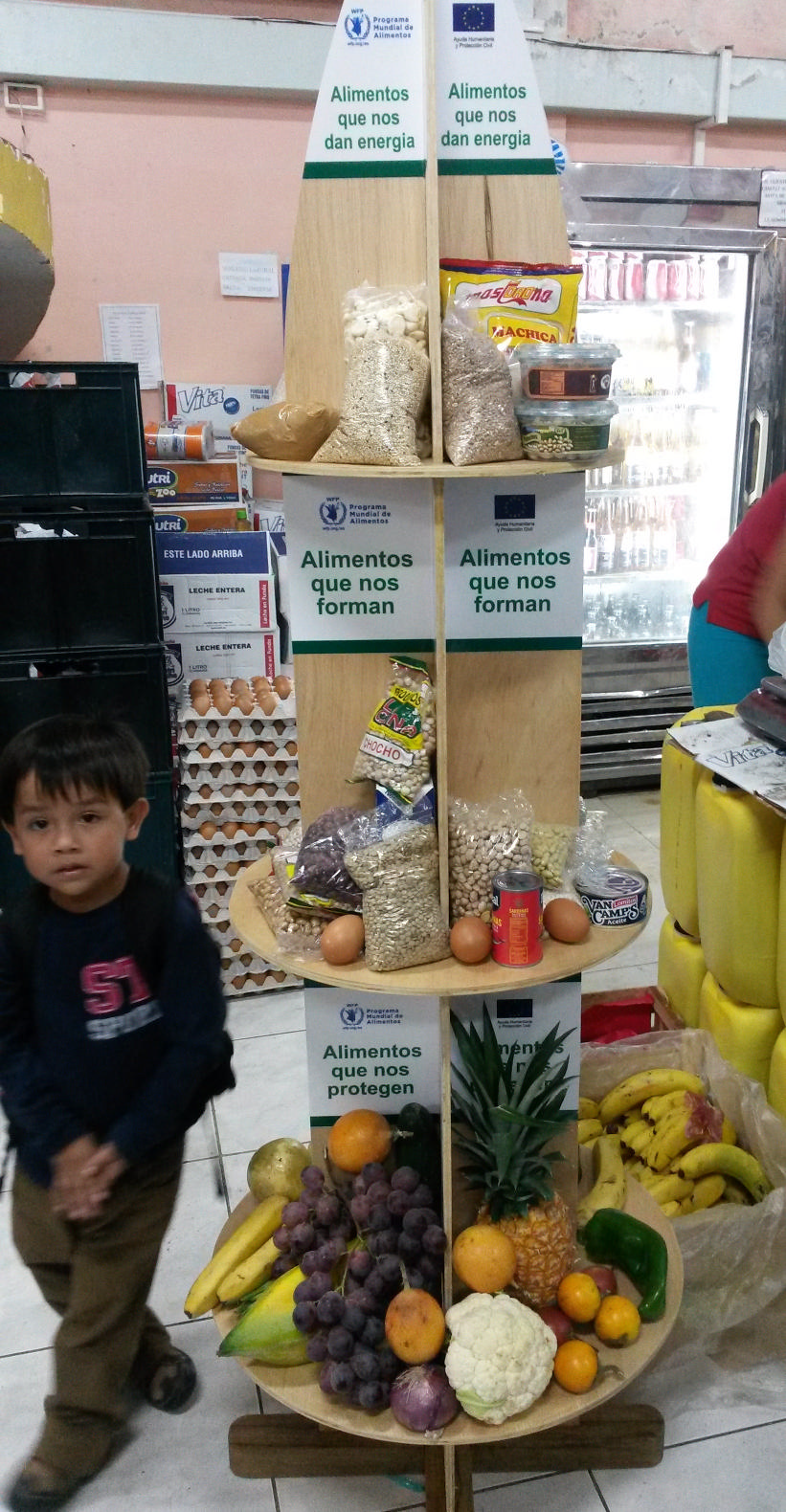 QUITO.– Colombian asylum seekers crossing the Ecuadorian border face difficult conditions: Most have nothing left but the clothes they are wearing. To meet their basic needs and promote their integration in Ecuadorian communities, the World Food Programme (WFP) carries out a humanitarian operation that provides the most vulnerable with food and protection assistance.
The European Commission Humanitarian Aid & Civil Protection (ECHO) supports this operation with a contribution of US$600,000 that helps WFP reach 8,000 people. In early December, a technical team from ECHO visited Lago Agrio, in the northern province of Sucumbios, where newly-arrived Colombian asylum seekers are supported by WFP and the provincial government of Sucumbíos.
Members of the delegation visited Colombian households and were able to learn first-hand about the impact that their assistance to WFP has on their daily lives.
At WFP's warehouse, the ECHO delegation saw the whole assistance process, including targeting  interviews with beneficiaries, training sessions to improve diets by providing a variety of fresh products, and the distribution of vouchers (soon to be replaced by e-cards) that beneficiaries will use to purchase fresh and nutritious foods. The humanitarian delegation also noticed that a person was in charge of conducting activities for children while their mothers attended the trainings.
Afterwards, they visited the local supermarket, where newly-arrived Colombians are using WFP vouchers to buy food. They commented on the effect of WFP trainings that show the benefits of including fresh foods in the diets, since they could see that most people preferred fruits, vegetables and other nutritious products in their purchases. Panels throughout the supermarket promoted the products with the highest nutritional value.
The daily efforts of the Sucumbíos team were visible during this donor visit, as well as the results of WFP activities, especially related to knowledge on how to improve refugees' diets.
WFP's humanitarian operation in Ecuador, also known as the Protracted Relief and Recovery Operation, works with local governments to introduce innovative solutions to promote the integration of the over 1,000 new asylum-seekers that enter Ecuador each month.