Ecuador: New Project is a Win-Win for Families and Farmers in Carchi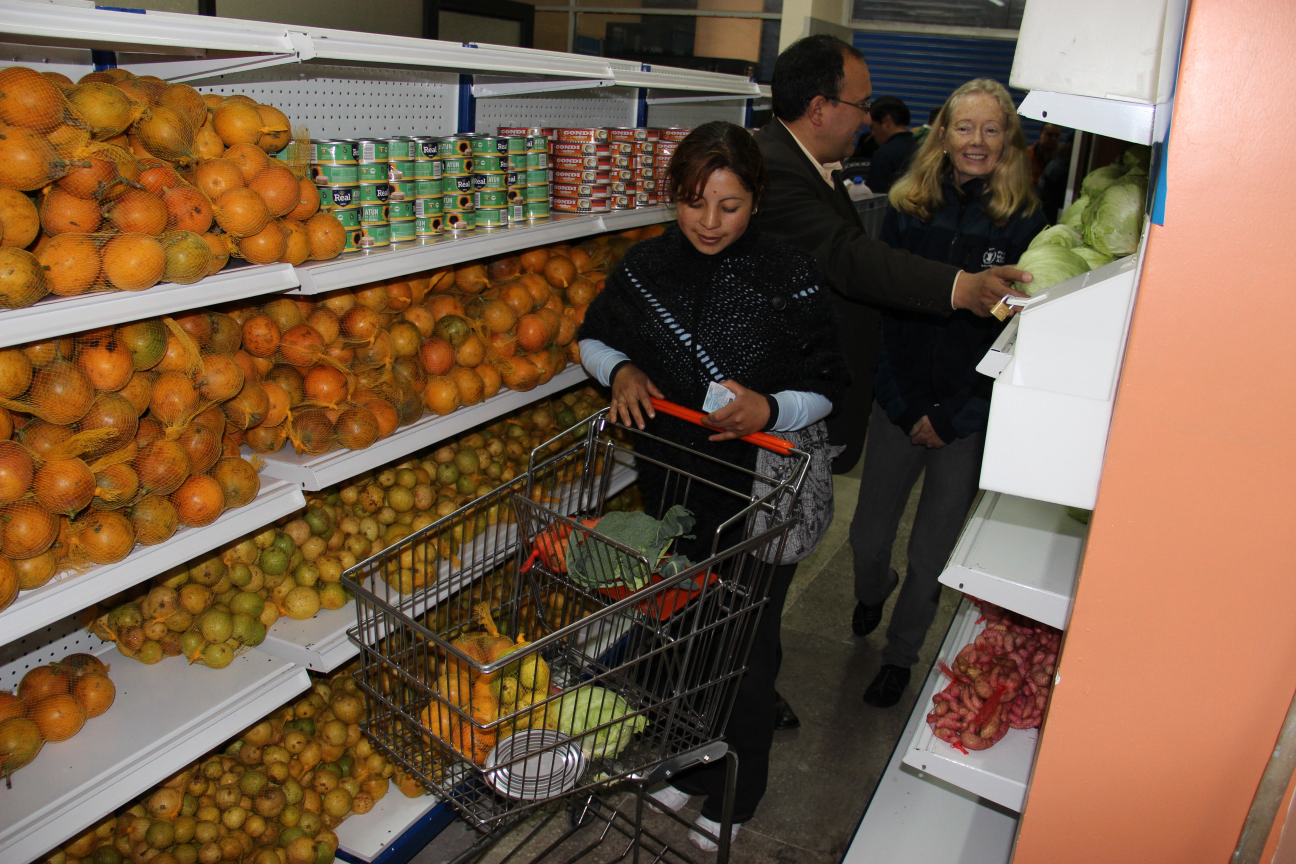 Improving the diet and nutrition of children from 6 to 36 months and of their families is the main objective of the recently launched Strengthening Local Government Capacities to Improve Food and Nutrition Security project with the support of the Carchi Provincial Government and of the World Food Programme (WFP). The Prefect of Carchi, Guillermo Herrera; WFP Representative in Ecuador, Deborah Hines, and other local authorities participated in the ceremony in the town of Bolivar, marking the start of the project.
BOLIVAR, Carchi -To improve the nutrition of children among families living in extreme poverty in Carchi, WFP and the provincial government agreed to assist 1,000 families by linking their food supply with associations of small producers, particularly women. WFP will provide families with a monthly voucher which can be redeemed for foods produced by small holder farmers. This scheme is a win-win for all parties involved. On one hand, families will eat a variety of fresh and nutritious products, which will improve their nutrition and promote healthy eating habits. On the other hand, the purchase of fresh products supports the local economy, especially small farmer associations, who will have a more stable market that will help them improve their incomes.
Besides food products, these families will receive training on nutrition, to learn about good hygiene practices and food handling, and how to prepare recipes in order to get the highest nutritional value from the products they receive. The project's activities cover other areas according to local needs: home vegetable gardens, access to safe water and home sanitation, deworming for shildren, as well as the empowerment of women and the reduction of gender violence.
Points of Sale
WFP's vouchers will be exchanged at different various points of sale offering fruits, vegetables and other nutritious products, as is the case "Carchi Productivo", a point of sale recently set up by the local government in downtownTulcán, with WFP support. A mobile point of sale is also available to deliver fresh products to distant communities, in a truck provided by the local government.
During the official ceremony marking the launch of the project, the Carchi Prefect said that "improving the nutrition of families ensures a better future for the carchenses." Meanwhile, the WFP Representative pointed out that joint work with local producers "will improve the diets of children and their families and at the same time will stimulate the local economy."