More Effective and Efficient Solutions for drought-affected La Guajira, Colombia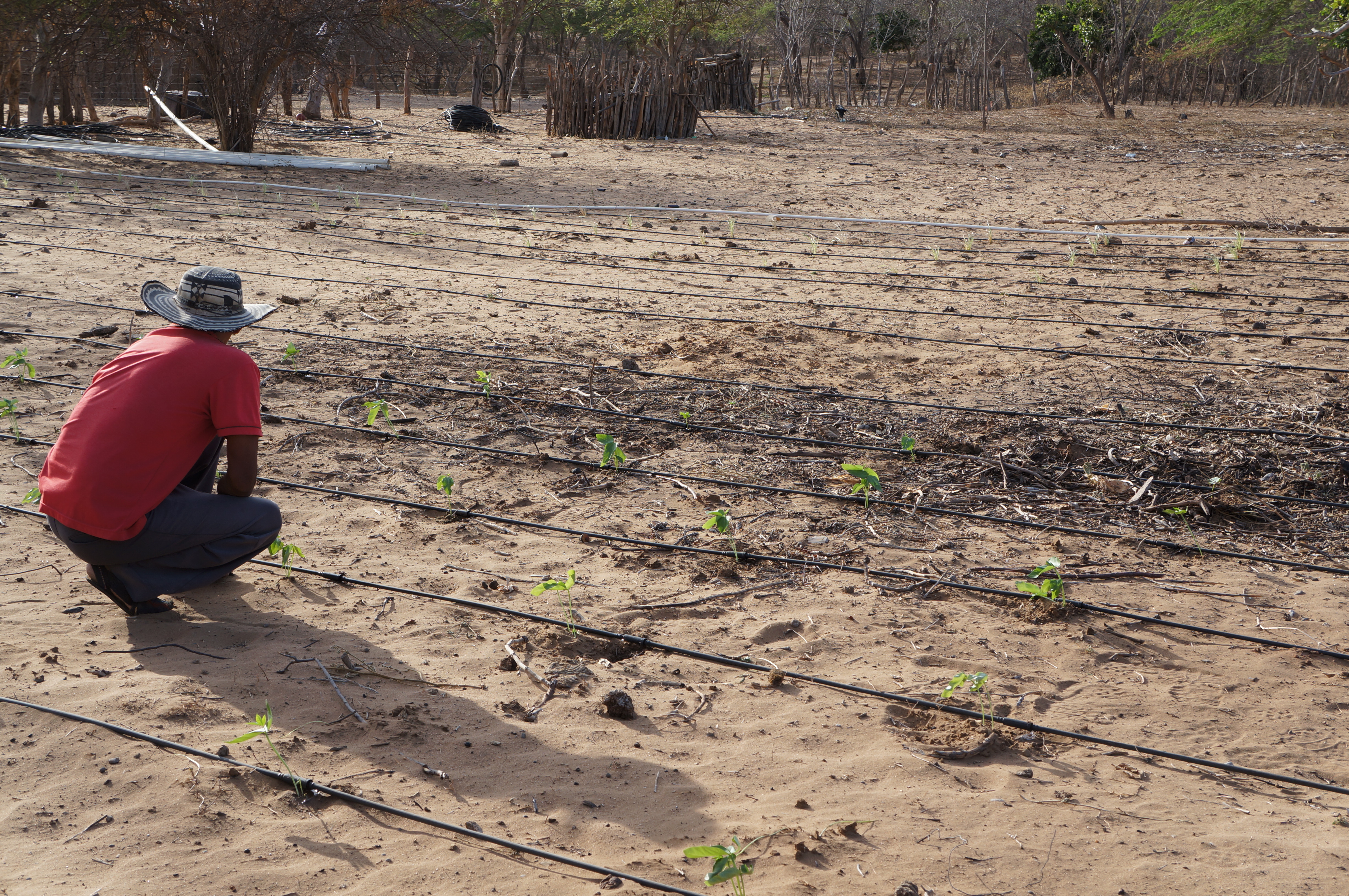 Bogota, DC - The World Food Programme in Colombia (WFP) and the Department for Social Prosperity (DPS) organized a symposium tittled "The incidence of desertification, drought and climate change on food and nutrition security" on July 22, 2015.
The symposium led by Deborah Hines, WFP Representative in Colombia and Tatyana Orozco, Director of DPS, aims to address the current situation affecting La Guajira, raise awareness of the impacts of climate change on soils, food and nutrition security, as well as analyze effective and efficient solutions to deal with these events, with a special focus on medium and long term approaches. Experts on climate, water management, soil, and food and nutrition security will join a panel of discussion to identify resilient activities and discuss with solutions focused on resilience to respond to the climate change and variability in La Guajira.
Climate change, desertification and drought are closely related to food and nutrition insecurity, as it is the case in La Guajira. WFP will be presenting the results of a series of studies that were conducted with affected communities in this department during late-2014. In this study, girls, boys, adolescents and the elderly shared their views to identify the root causes of the crisis, the effects on the community and possible solutions. This information combined with secondary data analysis, enables WFP to map drought and desertification risks. 
"Given the chronic nature of the crisis in La Guajira,  WFP in Colombia needs to support the victims of the drought through activities with a longer-term approach, strengthening their resilience", said Deborah Hines, WFP Representative in Colombia.
"DPS developed a comprehensive intervention in La Guajira to respond to the challenges of climate change efficiently using the water obtained from the construction of deep wells and establishing irrigation systems for home gardens for personal consumption", said Tatyana Orozco de la Cruz, director of the DPS.
Drought and climatic effects in La Guajira are expected to worsen, as predictions indicate that El Niño will affect this Northern Hemisphere during the winter of 2015 to 2016.
WFP in Colombia is working on innovative activities to strengthen resilience, in order to improve food and nutrition security not only in the short term through emergency aid, but also in the long term through integrated projects on preparedness, adaptation and recovery.