Only 1 in 4 internally displaced infants is exclusively breastfed in Ukraine. UNICEF and WFP call to protect and promote breastfeeding among conflict-affected mothers in eastern Ukraine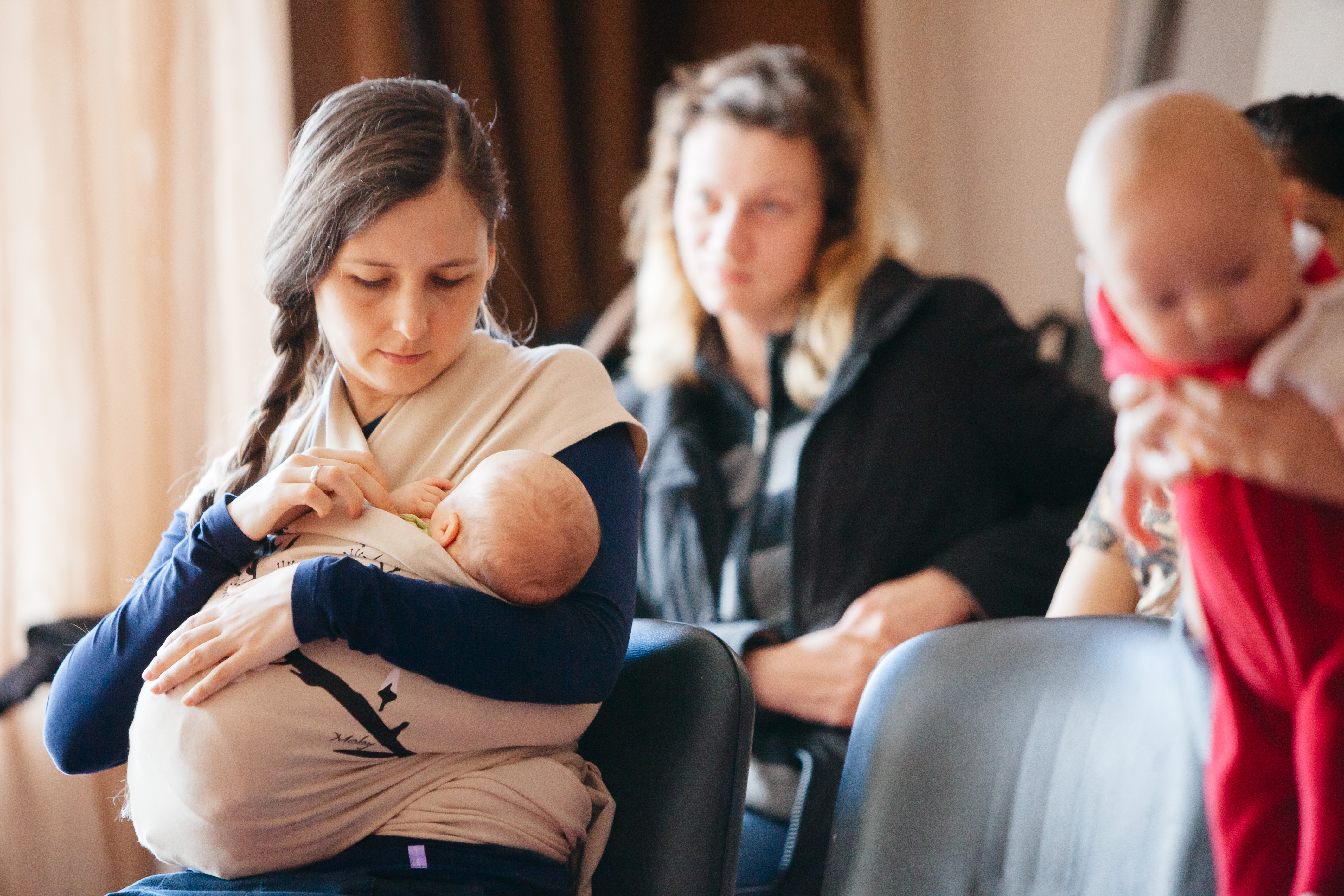 KYIV, 5 August 2015 – Only 1 in 4 internally displaced infants under the age of six months is exclusively breastfed in Ukraine. UNICEF and WFP today called on those involved in the emergency response in eastern Ukraine to stop distribution of infant formula and promote breastfeeding to avoid unnecessary illness and deaths of children.
"In Ukraine as in other emergencies, breastfeeding is of vital importance. It is one of the most effective preventive interventions for reducing infant mortality. Breast milk offers an optimal source of nutrition for infants and, especially where safe drinking water is lacking, helps keep young children safe from water-borne diseases," says Giovanna Barberis, UNICEF representative in Ukraine.
In Ukraine, almost half (46%) of internally displaced mothers have stopped breastfeeding of children under 6 months due to conflict-related stress according to UNICEF/CDC infant and young children assessment conducted in 2015. Conflict-affected mothers should be educated that stress might temporarily affect the milk let-down reflex, but does not affect milk production. And if they have stopped, they should be advised that they can start again, as breastfeeding in emergencies is vital for infants and young children's health and development. 
Another concern is that the distribution of infant formula as part of humanitarian assistance in conflict-affected areas in eastern Ukraine could undermine breastfeeding practices already in place and efforts to get new mothers to nurse. In Ukraine, 44% of internally displaced mothers received infant formula as part of baby food humanitarian assistance package.
"Breast milk is the healthiest and most complete meal for infants and no infant formula is needed in the first 6 months of life unless prescribed by a pediatrician," WFP Ukraine Head of Office Mr. Giancarlo Stopponi said. "We are deeply concerned about children who are at risk of malnutrition and WFP provides children above 6 months with specialised products that combat and prevent malnutrition." In Ukraine, WFP is providing special nutritional products to 20,000 children under 2 for a period of six months to prevent a further deterioration of their nutrition status.
UNICEF outreached over 20,000 mothers in conflict-affected areas in eastern Ukraine educating them on benefits of exclusive breastfeeding in emergencies. In addition to the emergency response, UNICEF together with the Swiss Agency for Development and Cooperation and the Ministry of Health of Ukraine has improved the capacity of almost 1,500 primary health care workers on effective counselling about antenatal care, including breastfeeding. 
The conflict in eastern Ukraine has affected 5 million people, including at least 1.7 million children.  
World Breastfeeding Week observed worldwide on 1-7 August every year is an opportunity to highlight the power of breastfeeding to policy-makers, donors and the public at large – and to ensure that it is prioritized during emergency response.
#                                    #                                    #
About UNICEF
UNICEF promotes the rights and wellbeing of every child, in everything we do. Together with our partners, we work in 190 countries and territories to translate that commitment into practical action, focusing special effort on reaching the most vulnerable and excluded children, to the benefit of all children, everywhere. For more information about UNICEF in Ukraine and its work visit: www.unicef.org/ukraine. Follow us on Facebook and Twitter.
About WFP
WFP is the world's largest humanitarian agency fighting hunger worldwide, delivering food assistance in emergencies and working with communities to improve nutrition and build resilience. Each year WFP assists some 80 million people in around 80 countries. For more information about WFP in Ukraine visit http://www.wfp.org/countries/ukraine .Follow us on Twitter (@WFP_Ukraine) and Facebook 
#                                    #                                    #                                    
For further information, please contact:
Veronika Vashchenko, UNICEF Kyiv, +38 044 254 2439, vvashchenko@unicef.org
Deborah Nguyen, WFP Kyiv, +380 (98) 064 1073, Deborah.nguyen@wfp.org 
Iuliia Korzh, WFP Kyiv, +380 (97) 271 3913, Iuliia.korzh@wfp.org