Opening of Kuwait Office strengthens partnership between WFP and Kuwait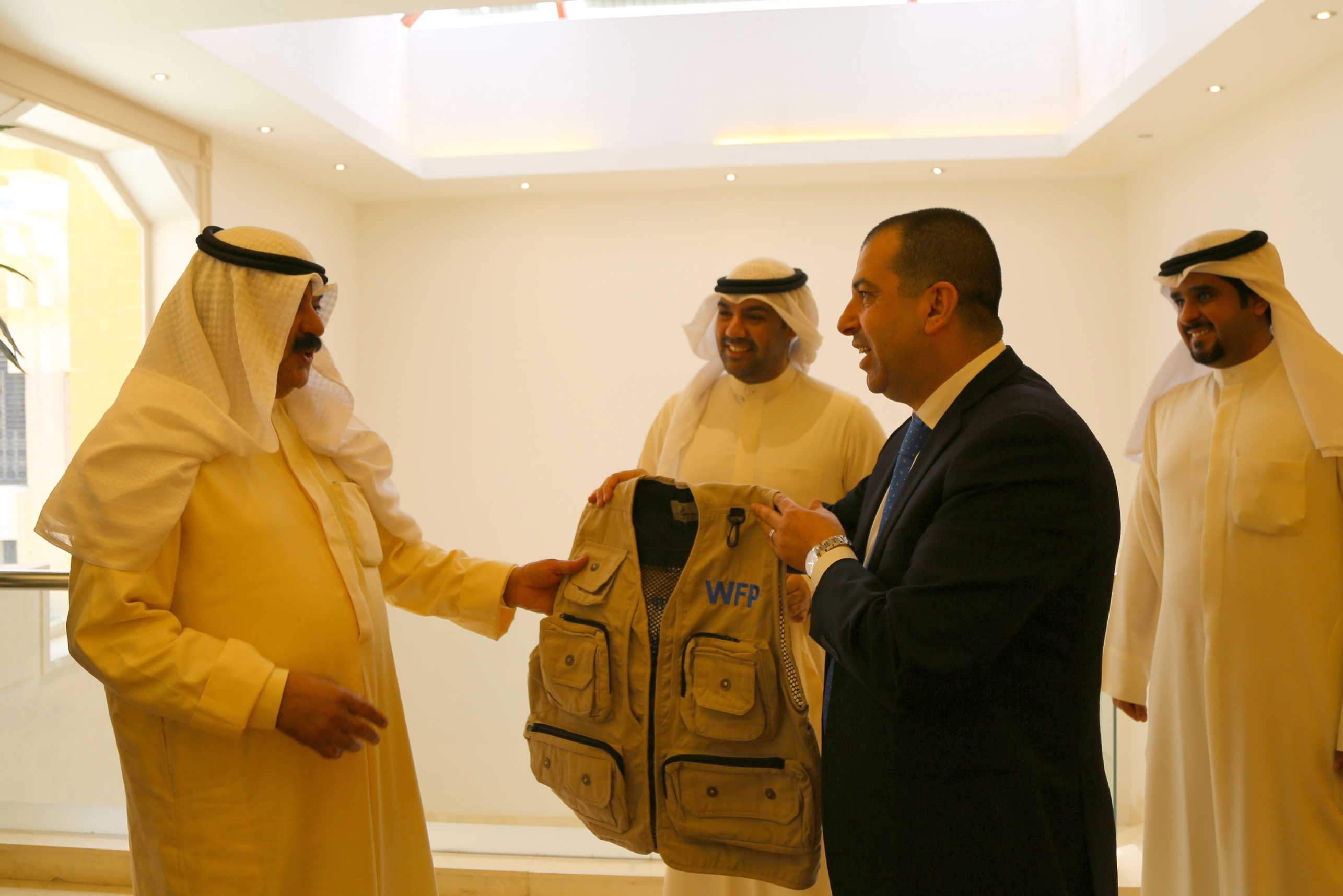 KUWAIT CITY – The United Nations World Food Programme (WFP) this week established its first office in the State of Kuwait. Based at the United Nations House in Kuwait City, the office will focus on further strengthening its ongoing collaboration with the Kuwaiti government, the private sector and other partners in the country.
The official opening was marked by the signing of an agreement by Kuwait's Undersecretary of the Ministry of Foreign Affairs, H.E. Khalid Al-Jarallah, and Abdallah Alwardat, WFP Director in the Gulf Cooperation Council (GCC) Region. 
"We appreciate that WFP now has a presence in Kuwait headed by Mr. Omar Al-Essa, a Kuwaiti national," said H.E. Al-Jarallah. "We value WFP's work in the most difficult and challenging environments to reach people in need and we look forward to strengthening our partnership."
Kuwait has been a pillar of support for WFP's emergency and development operations internationally. Through a longstanding partnership, Kuwait and WFP have made tangible steps toward alleviating hunger for some of the world's most vulnerable people. 
"We have worked with the State of Kuwait for decades and the official opening of WFP's office today is a major milestone for our partnership," said Alwardat. "Our partnership with Kuwait is vital to help us reach Zero Hunger."
Kuwait plays an important role in supporting humanitarian assistance, and it has hosted three international pledging conferences for Syria. During each conference, Kuwait committed funds to support the humanitarian needs of millions of Syrians in need. Since 2006, Kuwait has contributed more than US$139 million to WFP operations worldwide. 
"We are very proud of this long-standing partnership resulting in the opening of our office in the Kuwaiti capital," said Muhannad Hadi, WFP Regional Director for the Middle East, North Africa, Central Asia and Eastern Europe. "This is a true reflection of the Kuwaiti hospitality and generosity over the years, which under the leadership of His Highness the Emir of the State of Kuwait, Sheikh Sabah Al-Ahmed Al-Jaber Al-Sabah, has allowed WFP to provide lifesaving food assistance for millions of people in need."
#                              #                                 #
The United Nations World Food Programme - saving lives in emergencies and changing lives for millions through sustainable development. WFP works in more than 80 countries around the world, feeding people caught in conflict and disasters, and laying the foundations for a better future.
Follow us on Twitter @WFP_MENA and @WFPGovts 
For more information please contact (email address: firstname.lastname@wfp.org):
Colin Kampschoer, WFP/Dubai, Mob. +97254724971
Omar Alessa, WFP/Kuwait, Mob. +96569996601