Queen Máxima And Senior UN Officials Visit Ethiopia And Tanzania To Highlight The Role Of Financial Inclusion In Improving The lives Of Rural Poor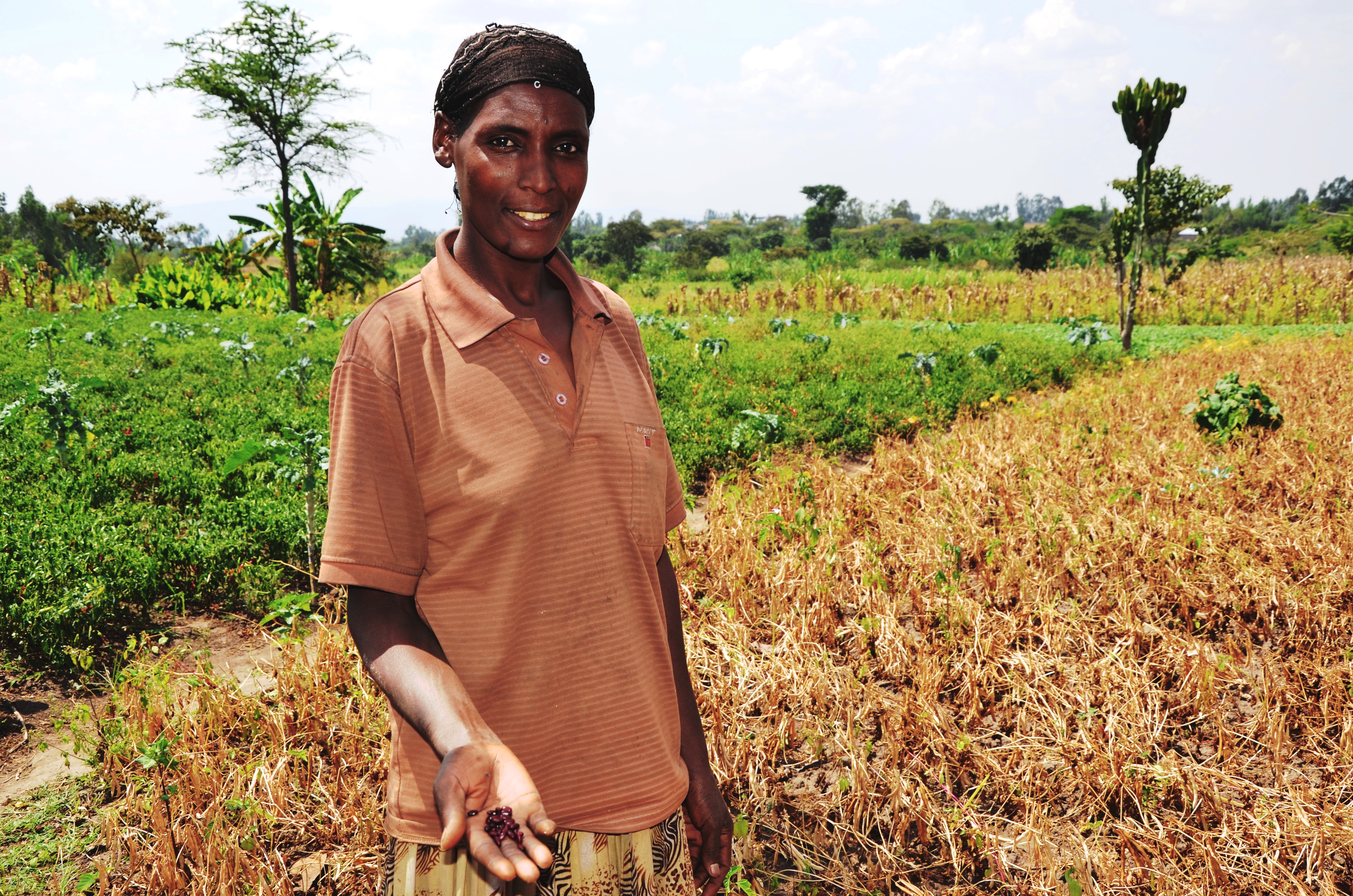 ADDIS ABABA – Her Majesty Queen Máxima of the Netherlands and the three food agencies of the United Nations are teaming up to raise awareness of how access to financial services – such as bank accounts, short-term credit, small loans, savings and insurance – can help improve the lives and livelihoods of smallholder farmers and the rural poor.
Queen Máxima joins the visit in her capacity as UN Secretary-General's Special Advocate for Inclusive Finance for Development (UNSGSA). She arrived in Addis Ababa today at the start of a five-day trip to Ethiopia and Tanzania, together with Ertharin Cousin, Executive Director of the UN World Food Programme (WFP), Maria-Helena Semedo,  Deputy-Director-General of the UN Food and Agriculture Organization(FAO),  and Adolfo Brizzi, the Director of Policy and Technical Advisory Division at the International Fund for Agricultural Development (IFAD).  On Wednesday, the group is scheduled to travel to Dar es Salaam, Tanzania, where they will stay until 13 December.
Queen Máxima and the senior representatives of the three Rome-based UN food agencies –FAO, IFAD and WFP – will meet in both Ethiopia and Tanzania with senior government officials and high officials of national and international financial organizations. During field trips in both countries they will meet rural community members and smallholder farmers and discuss how expanding access to financial services can help farmers to manage irregular cash flows and respond to external shocks such as drought and flood, invest in capital to improve their productivity, reach markets and access insurance to mitigate risks of crop loss.
The UNSGSA and the three food agencies are working together with governments and the private sector to extend financial services to marginalized groups, especially women, who often face legal and policy barriers, as well as disproportionate obstacles to services, training and information.  Greater financial inclusion can also help increase the success of small producers who are not served by microfinance, but are also often perceived as 'too risky' by commercial banks.
On Thursday, 12 December, Queen Máxima will give the keynote speech during the launch of the National Financial Inclusion Framework at the Bank of Tanzania. A press conference will follow this event.
Press briefings of the four UN organizations will be held in Addis Ababa on 11 December and in Dar es Salaam on 13 December.
#                              #                                 #
Media contacts:
Mehdi Drissi, FAO Rome: tel: +39 06 5705 6479   email: mehdi.drissi@fao.org
David Paqui, IFAD Rome: tel: +39 06 5459 2213  email: d.paqui@ifad.org
Emilia Casella, WFP Rome: tel: +39 06 6513 3854  email: emilia.casella@wfp.org
Queen Máxima was in 2009 designated by the United Nations Secretary-General as his Special Advocate for Inclusive Finance for Development (UNSGSA). She is an active global voice on the importance of financial inclusion for achieving development and economic goals. Queen Máxima is also Honorary Patron of the G20 Global Partnership for Financial Inclusion since 2011.
www.unsgsa.org
Achieving food security for all is at the heart of FAO's efforts - to make sure people have regular access to enough high-quality food to lead active, healthy lives. FAO's mandate is to raise levels of nutrition, improve agricultural productivity, better the lives of rural populations and contribute to the growth of the world economy.   www.fao.org
The International Fund for Agricultural Development (IFAD) works with poor rural people to enable them to grow and sell more food, increase their incomes and determine the direction of their own lives. Since 1978, IFAD has invested over US$15 billion in grants and low-interest loans to developing countries through projects empowering more than 410 million people to break out of poverty, thereby helping to create vibrant rural communities. IFAD is an international financial institution and a specialized UN agency based in Rome – the United Nations' food and agriculture hub. It is a unique partnership of 172 members from the Organization of the Petroleum Exporting Countries (OPEC), other developing countries and the Organisation for Economic Co-operation and Development (OECD). www.ifad.org
The UN World Food Programme is the world's largest humanitarian agency fighting hunger worldwide. Last year, WFP reached more than 97 million people in 80 countries with food assistance.  www.wfp.org