Republic Of Korea Becomes Top Donor To WFP In The Islamic Republic Of Iran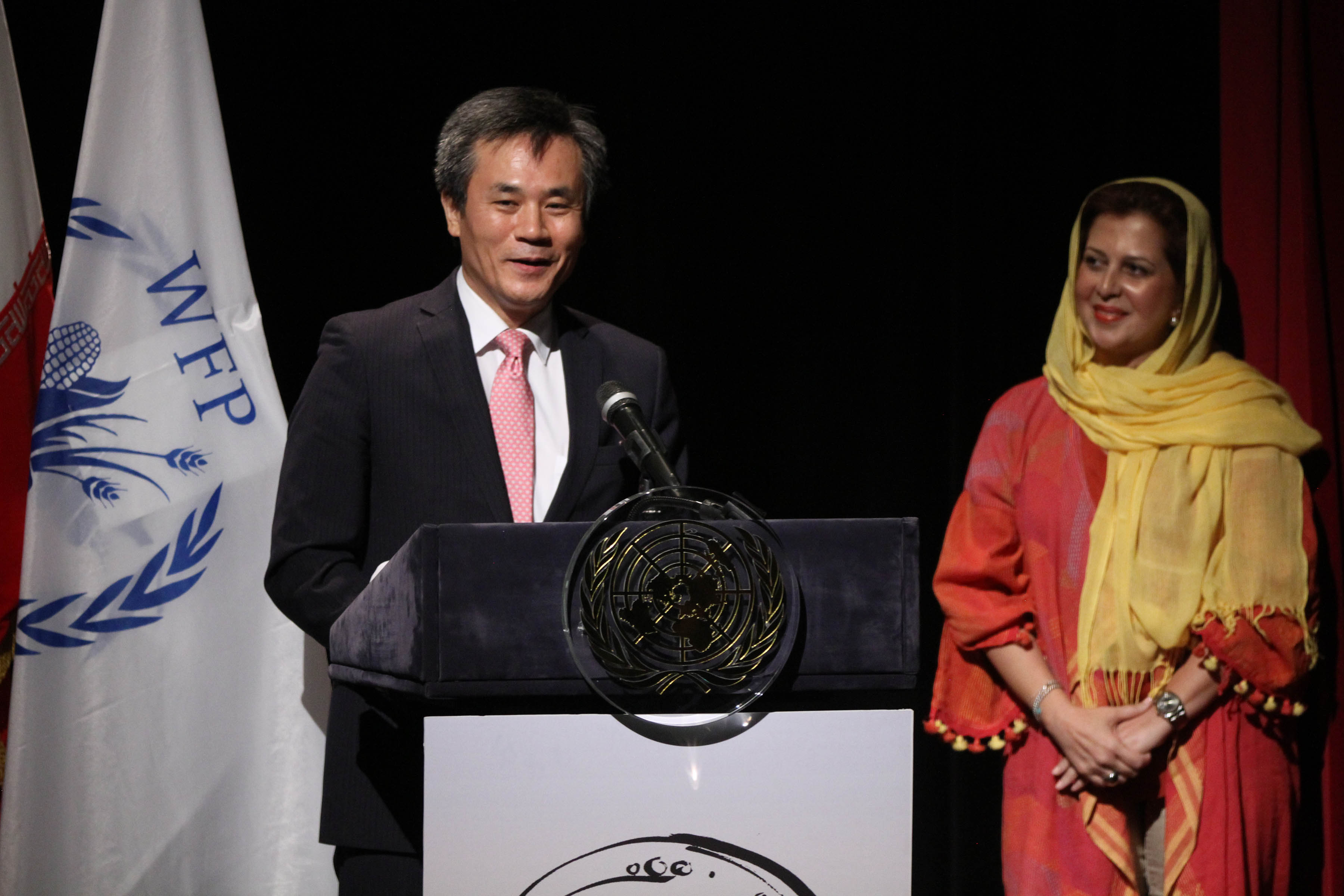 TEHRAN – The United Nations World Food Programme (WFP) has welcomed an unprecedented contribution of US$4 million from the Government of the Republic of Korea to support WFP food assistance to refugees from Afghanistan and Iraq in the Islamic Republic of Iran, as well as helping to promote education for refugee girls.
"Through this extremely generous donation, the Government and the people of the Republic of Korea have provided sufficient funds for WFP to maintain assistance to refugees in Iran for an entire year," said WFP Representative in Iran, Negar Gerami, during a ceremony marking WFP's 29-year presence in Iran.
"In this world of continuous crises and emergencies, securing funds for WFP, an organization which is entirely voluntarily funded, is becoming more challenging every day," she said. 
WFP provides 30,000 of the most vulnerable refugees with a monthly ration of basic food items including bread, rice, sugar, lentils and vegetable oil. In addition, WFP provides a take-home ration of vegetable oil enriched with vitamins and micronutrients to 3,000 refugee schoolgirls and their female teachers in 19 settlements across Iran. This ration helps bridge the gender gap and encourages parents to send their daughters to school.
This significant contribution from the Republic of Korea makes it the largest donor to WFP's operations in Iran this year.
During the ceremony, the Ambassador of Republic of Korea to Iran, Kim Seoung-Ho, praised WFP for assisting people in need worldwide and commended WFP for its significant contribution towards improving refugees' lives in the Islamic Republic of Iran.
Around 400 WFP supporters  - including ambassadors and diplomats from 25 countries, representatives of UN agencies in Iran as well as a number of Iranian celebrities - attended the celebration, held  at Tehran's Eyvan-e-Shams Cultural Centre. 
The Islamic Republic of Iran hosts the world's fourth largest refugee population, after Turkey, Pakistan and Lebanon, with nearly 980,000 registered refugees from Afghanistan and Iraq.  
WFP has been providing assistance to refugees in the country since the arrival of the first asylum seekers from Afghanistan and Iraq in the late 1980s. 
                                                                                                                               #               #                 #
WFP is the world's largest humanitarian agency fighting hunger worldwide, delivering food assistance in emergencies and working with communities to improve nutrition and build resilience. Each year, WFP assists some 80 million people in around 80 countries.
Follow us on Twitter @WFPIran
For more information on the WFP's work in Iran, visit our dedicated country page:
http://www.wfp.org/countries/iran
For more information please contact (dara.darbandi@wfp.org):
Dara Darbandi, WFP/Tehran, (+98 21 ) 22863527, Mob. (+98 912 ) 3084147