ShareTheMeal App Hits First Target, Now Raises Funds For Children, Mothers And Mums-To-Be In Syria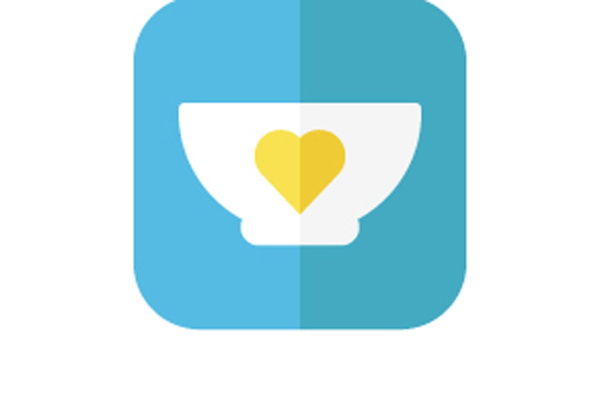 ROME – Two months after its global launch, the United Nations World Food Programme's ShareTheMeal app has fulfilled its goal of ensuring 20,000 Syrian refugee children in Jordan will have vital nutrition at school for one year. Starting today, app users can help a new group of needy Syrians with a tap on their smartphones – mothers, children and mums-to-be in the war-torn city of Homs.
The suffering of malnourished people in besieged towns such as Madaya, Fouah and Kefraya, has highlighted the importance of providing nutritional support to vulnerable Syrians. ShareTheMeal's new funding goal supports pregnant women, nursing mothers and their children, enabling them to boost their nutrition with meat, dairy products, fresh fruit and vegetables.
"Good nutrition is critical during pregnancy and while nursing," says WFP Syria Deputy Country Director Adeyinka Badejo. "By providing mothers and their infants with nutritious food, we can help ensure they stay healthy and prevent the most vulnerable children from suffering even more," she said.
The aim is for ShareTheMeal users to support more than 2,000 pregnant women, nursing mothers and their young children for an entire year at the Aoun Distribution Centre in Homs, Syria. At the centre, mothers receive vouchers from WFP to buy fresh produce, which is vital to improving dietary diversity. Good nutrition, particularly in the first 1,000 days of life, is vital for children to reach their full mental and physical potential.
Homs has experienced particularly severe fighting during the 5-year Syria conflict, and has been largely destroyed. While the city is now covered by a ceasefire, its inhabitants are still in great need of support, particularly displaced pregnant and nursing mothers with limited or no incomes who are at great risk of malnutrition.
ShareTheMeal was launched globally in November 2015. Through the app, smartphone users can donate to selected WFP programmes. The suggested donations start at US$0.50, which is WFP's global average for providing vital daily nutrition during emergencies. So far, close to 400,000 users worldwide have provided the equivalent of almost 4 million meals.
"ShareTheMeal has been widely available for only a few months, and we are greatly encouraged by what we have seen so far," says Sebastian Stricker, who heads the ShareTheMeal project. "Smartphone users around the world are engaged and committed to joining our efforts to build a world with zero hunger."
#                              #                                 #
ShareTheMeal allows smartphone users to share their meals with hungry people via a free iOS and Android app. ShareTheMeal was founded in April 2014 and is an initiative of the WFP Innovation Accelerator. Since November 2015, the app has been available globally and has received several awards for its design and innovative character. Google named ShareTheMeal one of the Best Apps of 2015. Learn more at sharethemeal.org
WFP is the world's largest humanitarian agency fighting hunger worldwide, delivering food assistance in emergencies and working with communities to improve nutrition and build resilience. Each year, WFP assists some 80 million people in around 75 countries.
Follow us on Twitter @wfp_media, @ShareTheMealorg
For more information please contact (email address: firstname.lastname@wfp.org):
Katharina Weltecke, WFP/Rome, Tel. +39 06 65133108, Mob. +49 172 4105677
Abeer Etefa, WFP/Cairo, Tel. +202 2528 1730 ext. 2600, Mob. +201066634352
Jane Howard, WFP/Rome, Tel. +39 06 65132321, Mob. +39 346 7600521
Gregory Barrow, WFP/London, Tel.  +44 20 72409001, Mob.  +44 7968 008474
Bettina Luescher, WFP/Geneva, Tel. +41 22 917 8564, Mob. + 41-79-842-8057
Gerald Bourke, WFP/New York, Tel. +1-646-5566909, Mob.  +1-646 525 9982