ShareTheMeal Launches New Goal Following Overwhelming Ramadan Support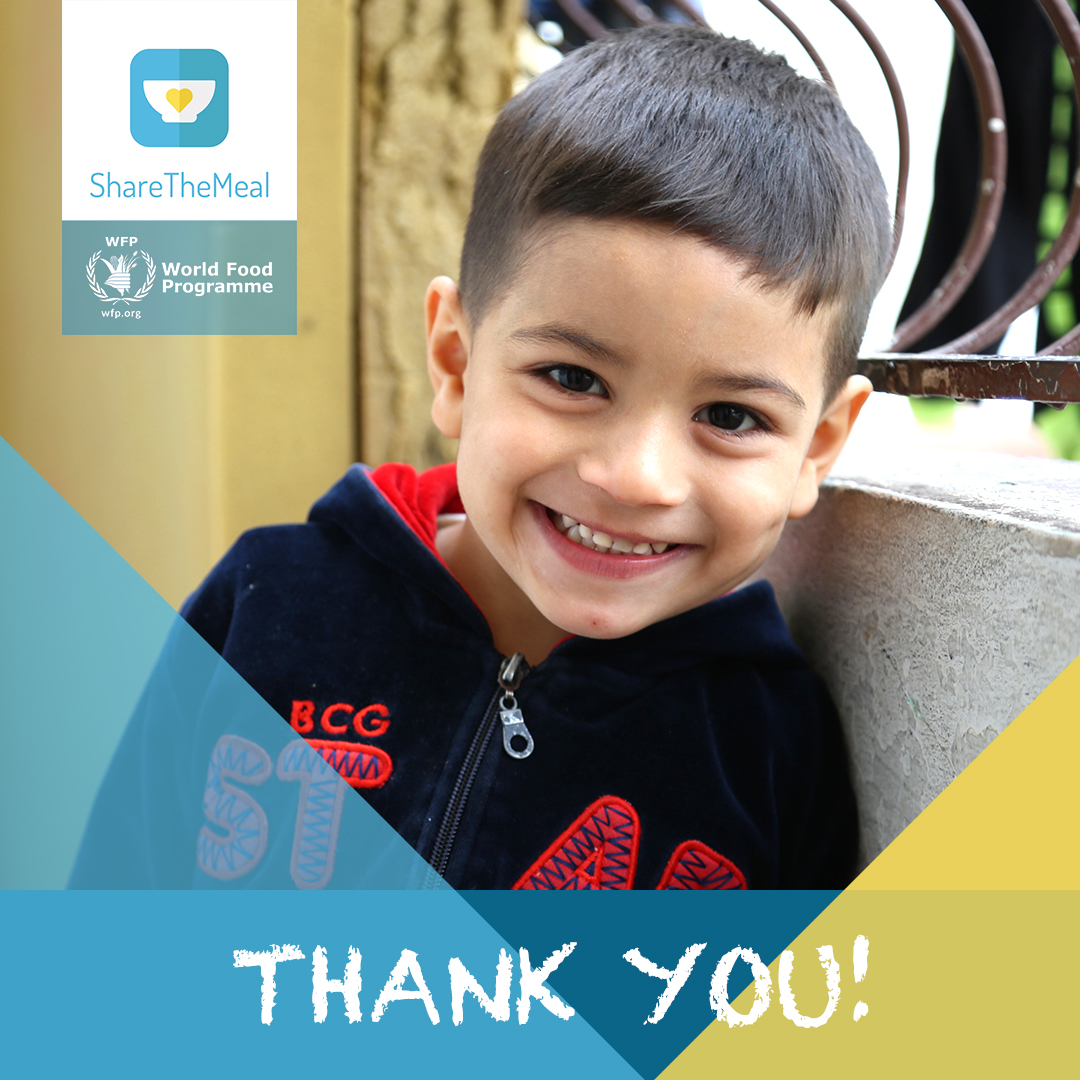 ROME – The World Food Programme's (WFP) ShareTheMeal app reached its goal of providing food for a full year to 1,400 Syrian refugee children in Beirut, Lebanon, in just seven weeks. This was possible in large part because of overwhelming support from 20,000 users who gave at the start of Ramadan through the app's new Arabic language version.
"It is inspiring to see such overwhelming support during Ramadan from everyone who has downloaded the app," said Dominik Heinrich, WFP Lebanon Country Director. "ShareTheMeal is an easy tool people can use to help those in need, whether during Ramadan or at other times of the year when generosity and kindness are of the utmost importance."
Today, (World Refugee Day), ShareTheMeal has set a new goal to provide food for a full year to 1,500 Syrian refugee children under 12 years old in Lebanon's Bekaa Valley.
The children being supported live in Bar Elias, the valley's second largest town that hosts around 30,000 refugees, which includes 9,000 living in informal tented settlements. Similar to the last goal, the children's parents receive funds transferred to their regular WFP electronic food vouchers. This allows them to choose and buy the foods they want in local shops, so the money is injected into the local economy which also supports host communities. Lebanon hosts the largest number of Syrian refugees per capita and the most in total after Turkey.
ShareTheMeal was launched in November 2015. Since then more than 550,000 users worldwide have provided the equivalent of more than 6.3 million daily food rations to some of the most vulnerable people around the world. The app has won several awards and was named one of the Best Apps of 2015 by Google.
#                              #                                 #
ShareTheMeal allows smartphone users to share their meals with hungry people via a free iOS and Android app. ShareTheMeal is an initiative of the World Food Programme Innovation Accelerator.
Download the app here.
For additional media material, see the press page.
Learn more at www.sharethemeal.org
WFP is the world's largest humanitarian agency fighting hunger worldwide, delivering food assistance in emergencies and working with communities to improve nutrition and build resilience. Each year, WFP assists some 80 million people in around 80 countries.
Follow us on Twitter @wfp_media, @ShareTheMealorg
For more information please contact (email address: firstname.lastname@wfp.org):
Abeer Etefa, WFP/Cairo, Tel. +202 2528 1730 ext. 2600, Mob. +201066634352
Dina El-Kassaby, WFP/Cairo, Tel. +202 2528 1730 ext. 2614, Mob. +201015218882
Jane Howard, WFP/Rome, Tel. +39 06 65132321, Mob. +39 346 7600521
Gregory Barrow, WFP/London, Tel.  +44 20 72409001, Mob.  +44 7968 008474
Steve Taravella, WFP/Washington DC, Tel. +1 202 653 1149, Mob. +1 202 770 5993