The United States Contributes US$11 Million to Support WFP's Emergency Drought Operation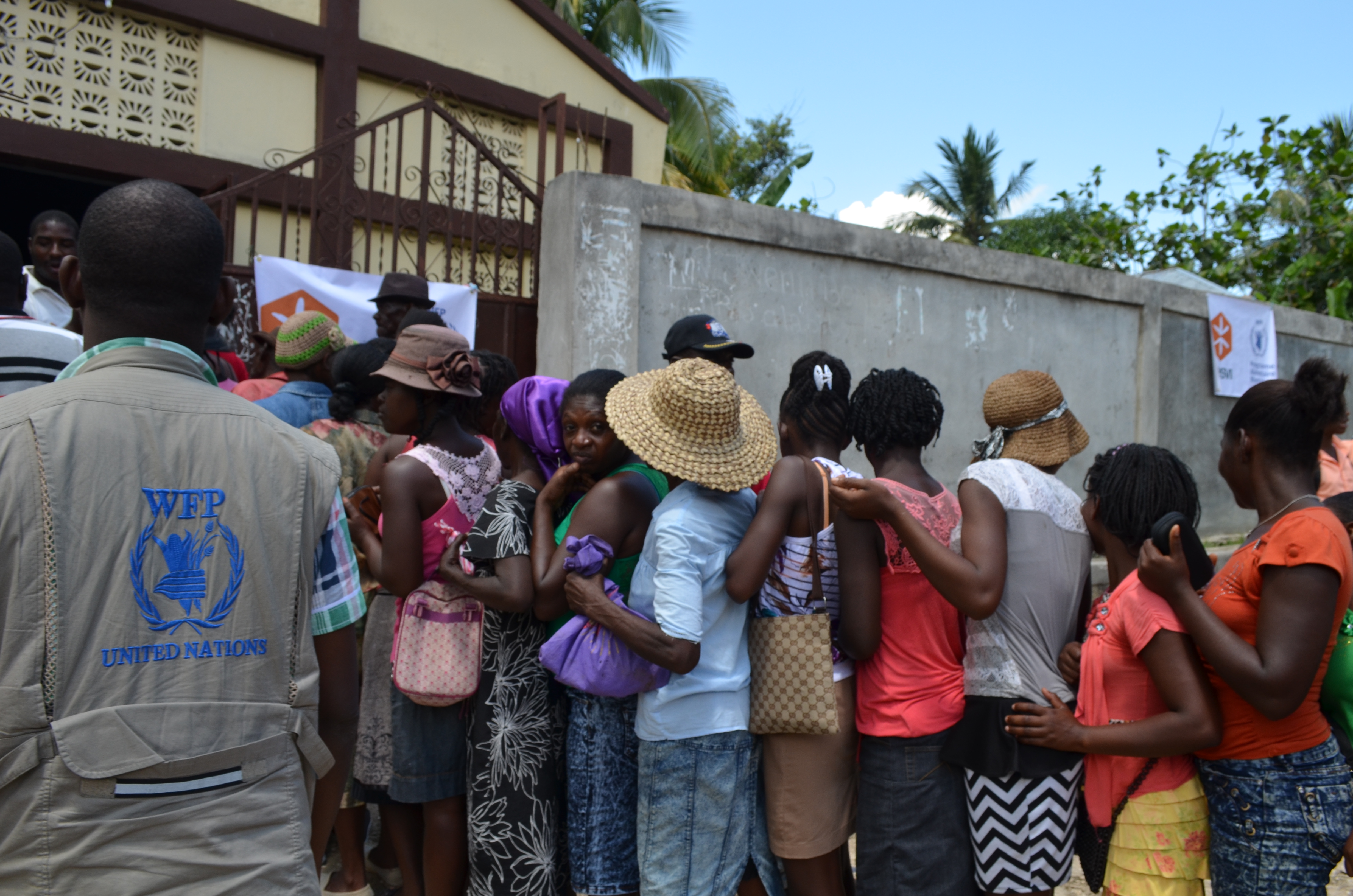 PORT AU PRINCE –The World Food Programme (WFP) today welcomed a contribution of US$11 million from the Government of the United States of America through the US Agency for International Development (USAID). The donation will be used to assist about 170,000 Haitians for three months, as part of an emergency drought operation.
Some 1.5 million people in Haiti are currently suffering from severe food insecurity after three years of drought, exacerbated by the El Niño phenomenon, according to a survey by the CNSA (National Coordination of Food Security) and WFP.
The drought last year had a major impact on most Haitian families, with only half of them reaching an acceptable level of food consumption, the survey showed.
"Farmers have lost several consecutive harvests and many of them had to sell assets and go into debt in order to feed their families, which further increased their vulnerability. We must provide immediate assistance for them," said Carlos Veloso, acting WFP Country Director in Haiti.
"While USAID invests in Haitian farmers around the country to improve nutrition and overall food security for the future, we are proud to support WFP and other partners who serve those in immediate need due to the prolonged drought in Haiti" stated Jene Thomas, Director of USAID Haiti.
The US contribution will support approximately 170,000 people who are among those most affected by the drought. Each family will receive a cash transfer, allowing them to choose and purchase food directly from local markets. Such remittances will not only provide immediate food assistance to households but also contribute to strengthening the Haitian economy while supporting small traders.
USAID and WFP will also work to strengthen the ability of families to cope over the long term and to increase the resilience of communities in the event of further negative events. More than 15,000 people who are working on resilience-building will receive food in exchange for their labour on water management and soil conservation projects to help communities improve their production of fruit and vegetables.
WFP still needs nearly US$60 million to assist a total of 1 million people severely affected by drought and suffering from food insecurity.
#                              #                                 #
About USAID:
The US Agency for International Development (USAID) is working with the Haitian Government and civil society partners to build a stable and economically viable Haiti. The goal of the US assistance focuses on the reconstruction and long term development while including the response to emergency needs, promotion of economic growth and job creation, food security and nutrition through agricultural development, provision of health care and basic education, and improvement of government efficiency.
Follow us on Twitter : @usaid_haiti  
Visit : www.usaid.gov/haiti
About WFP:
WFP is the largest humanitarian agency which fights against hunger worldwide by distributing food assistance in emergency situations and working with communities to improve their nutritional status and strengthen their resilience. Each year, WFP provides assistance to some 80 million people in nearly 80 countries.
Follow us on Twitter @wfp_media
For more information, please contact:
Lorene Didier, WFP/Port au Prince, +509 3800 4976, lorene.didier@wfp.org
Alejandro Lopez-Chicheri, WFP/Latin America and the Caribbean, Mob. +507 66715355, alejandro.chicheri@wfp.org
Nena Terrell, USAID Haiti, nterrell@usaid.gov +509-2229-8000