WFP 72 Hour Syria Appeal Joins Forces With Music Industry Leader Aloe Blacc For #ADollarALifeline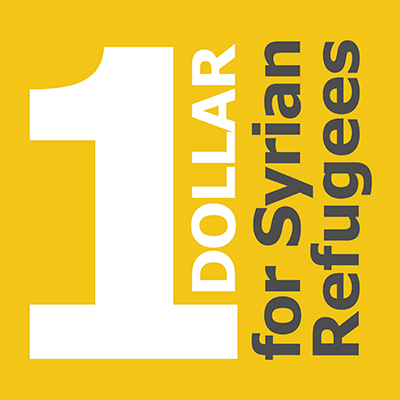 ROME – As support continues to flow in to help feed Syrian refugees, the United Nations World Food Programme (WFP) is taking its unprecedented social media campaign to the next level with a new video supported by chart-topping musician Aloe Blacc.
"The global web community is with us," said WFP Executive Director Ertharin Cousin, "and with the generous support of Aloe Blacc we can further tell the story of the poor and vulnerable Syrians and how a dollar from someone who cares can make a difference."
On Monday, the lack of funds forced WFP to suspend its food assistance e-voucher program for nearly 1.7 million Syrian refugees.  An unprecedented social media campaign #ADollarALifeline was launched to raise the US$64 million needed immediately to reinstate food assistance through e-vouchers this December.  
Individuals, corporations and governments around the world contributed US$21.5 million in the first 24 hours of the campaign.  WFP must raise an additional US$42.5 million to ensure all 1.7 million Syrian refugees do not go hungry this month.  The 72 hour #ADollarALifeline will end Saturday 9 a.m. (CET).
Blacc's song "I Need A Dollar" is the soundtrack for the #ADollarALifeline video  launching today on WFP's social media channels and by supporters everywhere.
The video can be viewed on  http://www.wfp.org/ForSyrianRefugees
People can donate online at the same link, or through WFP's website wfp.org
Members of the public are also being asked to swap their profile picture on Twitter and Facebook with a 'badge' representing the 1 Dollar for Syrian Refugees campaign. Badges can be found on wfp.org/forsyrianrefugees.  
Use the following hashtag to show your support:  #ADollarALifeline
Since the Syrian conflict erupted in 2011, WFP has succeeded, despite fighting and problems of access, in meeting the food needs of millions of displaced people inside Syria and up to 1.7 million refugees in the neighbouring countries of Lebanon, Jordan, Turkey, Iraq and Egypt.
#                              #                                 #
WFP is the world's largest humanitarian agency fighting hunger worldwide, delivering food assistance in emergencies and working with communities to improve nutrition and build resilience. In 2013, WFP assisted more than 80 million people in 75 countries.
Follow us on Twitter @wfp_media
For more information please contact (email address: firstname.lastname@wfp.org):
Abeer Etefa, WFP/Cairo, Mob. +20 1066634352. Tel. +202 2528 1730 ext. 2600
Bettina Luescher, WFP/New York, Tel. +1 646 556 6909, Mob. +1 646 824 1112
Steve Taravella, WFP/Washington DC, Tel. +1 202 653 1149, Mob. +1 202 770 5993
Gregory Barrow, WFP/London, Tel.  +44 20 72409001, Mob.  +44 7968 008474
Elisabeth Byrs, WFP/Geneva, Tel. +41 22 917 8564, Mob. +41 79 473 4570  
Emilia Casella, WFP/Rome, Tel. +39 06 6513 3854, Mob. +39 347 9450634