WFP and Bolivia Conduct an Emergency Simulation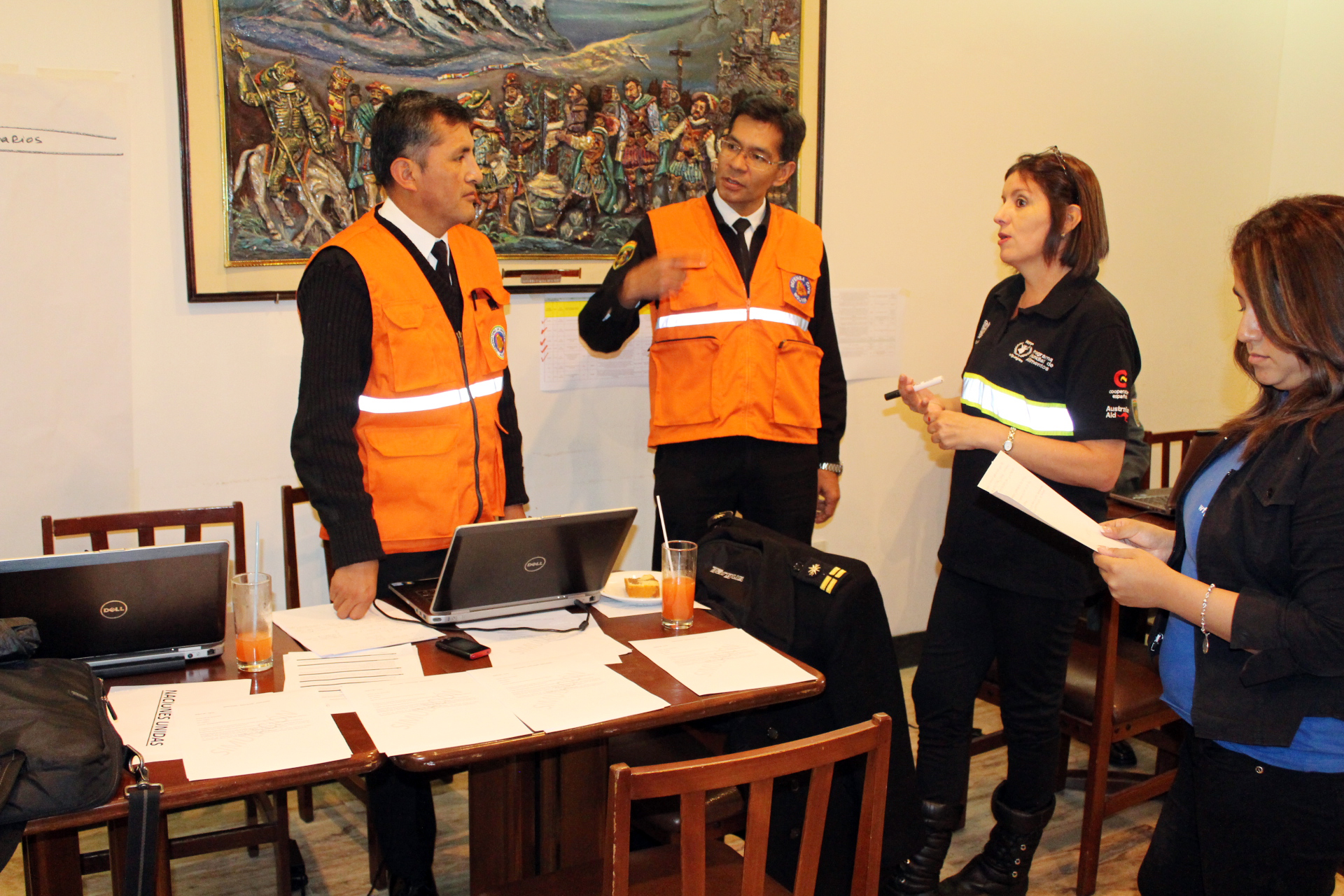 LA PAZ –The World Food Programme (WFP) and the Vice Ministry of Civil Defense, conducted a national flood simulation in order to effectively and efficiently respond in the case of an emergency, in the capital city of La Paz on 11 and 12 May.
Participants of the simulation included representatives from the Ministries of Health, Defence, Environment and Water, Rural Development and Land. Additionally representatives of various United Nations agencies, non-governmental organizations (NGOs) and the Red Cross also participated.
In the workshop "protocols will be proposed, elaborated and developed. In the event of an actual emergency, all involved agencies (international and national) will know their role. And we can ensure proper coordination", said WFP Representative in Bolivia, Paolo Mattei.
The WFP Representative also emphasized that in emergencies the need for improvisation should be eliminated. "We need to have a clear understanding of the processes, who does what and how to access the needed resources: staff, material and financial. All this is essential for the effective and efficient response in case of an emergency", Mattei said. "In that sense, this simulation will provide relevant training for both the Plurinational State of Bolivia as well as the United Nations", added the WFP official.
Simulations in Bolivia
Three simulations are scheduled to be carried out. The first at the national level and the others at the departmental level: in Tarija, a department vulnerable to floods; and Sucre a department vulnerable to earthquakes. In Tarija and Sucre departmental emergency response agencies will head the simulations.  
#                              #                                 #
WFP is the world's largest humanitarian agency fighting hunger worldwide, delivering food assistance in emergencies and working with communities to improve nutrition and build resilience. Each year, WFP assists some 80 million people in around 75 countries.
Follow us:
http://www.wfp.org/es
http://www.facebook.com/ProgramaMundialdeAlimentos
http://twitter.com/wfp_es
For more information please contact:
Cristian Fournier, WFP/Bolivia, Tel. +591 2 2799011 ext. 2129, Mov. +591 70120243