WFP and the Ministry of Education Join Efforts to Strengthen the National School Feeding Programme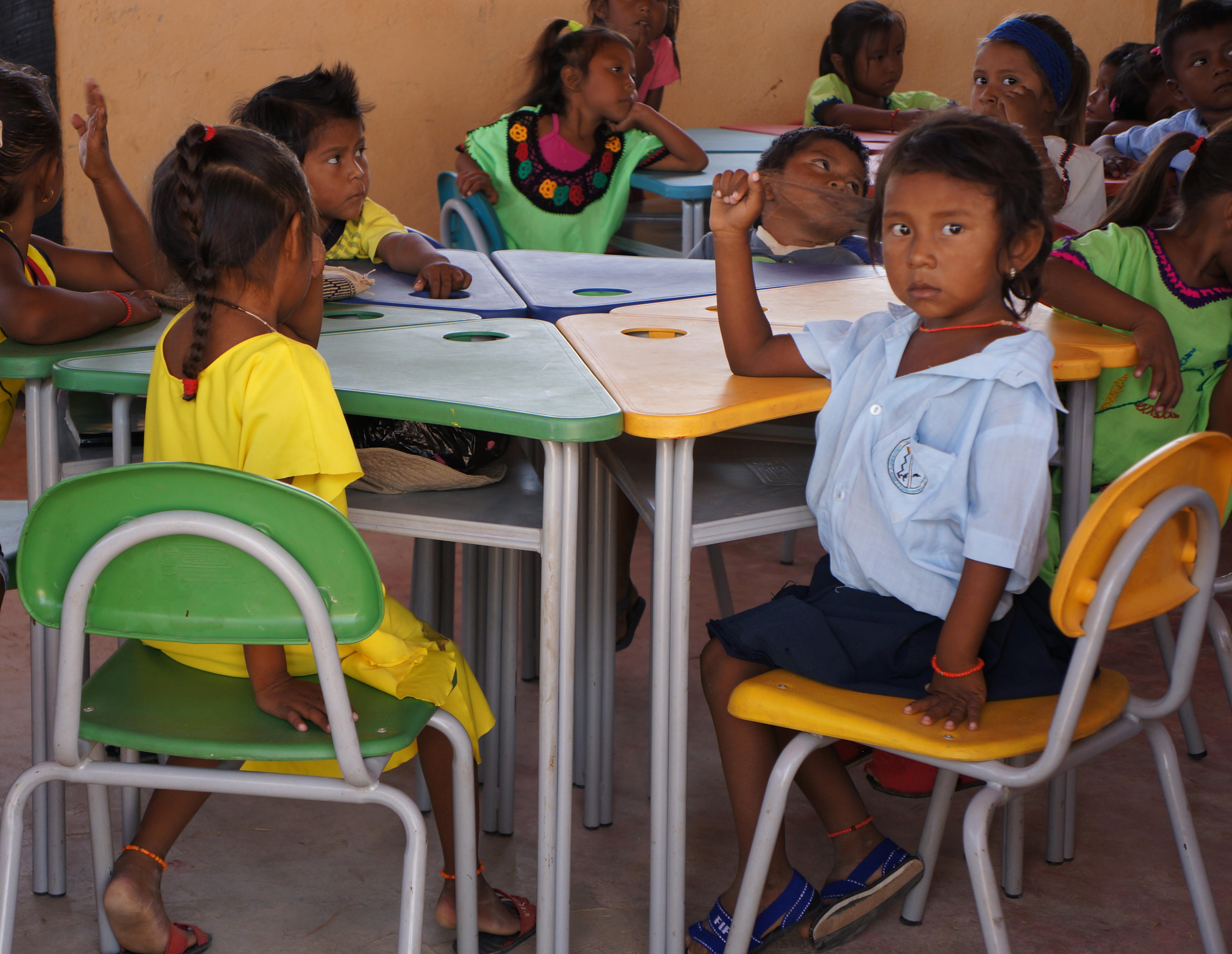 As a collective effort to strengthen the School Feeding Programme (SFP), Luis Enrique Garcia Brigard, Deputy Minister of Preschool, Basic and Secondary Education, and Deborah Hines, WFP Representative in Colombia, signed a strategic cooperation agreement for the next three years.
The agreement aims to strengthen the national School Feeding Programme, taking into account the characteristics and needs of the different regions of the country, in order to improve the programme management and effectively achieve the proposed objectives of the national programme. An evaluation will be carried out and new implementation models tested. 
For the Ministry of Education, WFP expertise and technical assistance is essential to strengthen the efficiency and effectiveness, as well as the targeting and participation of families, teachers and community in the programme. The School Feeding Programme contributes to improve school attendance, dietary habits and cognitive capacity of children and adolescents in school.
WFP assistance will include the testing of innovative models based on local food procurement, the promotion of healthy lifestyles and the analysis of the efficiency of SFP in terms food quality and timeliness.
" This is an opportunity to contribute to the improvement of education in Colombia and to benefit the most vulnerable households", emphasized Deborah Hines. "By linking local producers with School Feeding Programmes we are not only stimulating local markets, but also improving the diets of girls boys and their families".
The partnership between WFP and the Ministry of Education contributes to the fulfilments of the goals established in the National Education Plan and the National Development PLan, as well as the objectives of the National Food and Nutrition Security Policy PLan. In addition, this partnership will be key to achieving the fourth Sustainable Development Goals (SDGs) of the United Nations, which seeks to ensure that children complete a full course of primary schooling.