WFP Executive Board Approves Two-Year Relief And Recovery Operation In Yemen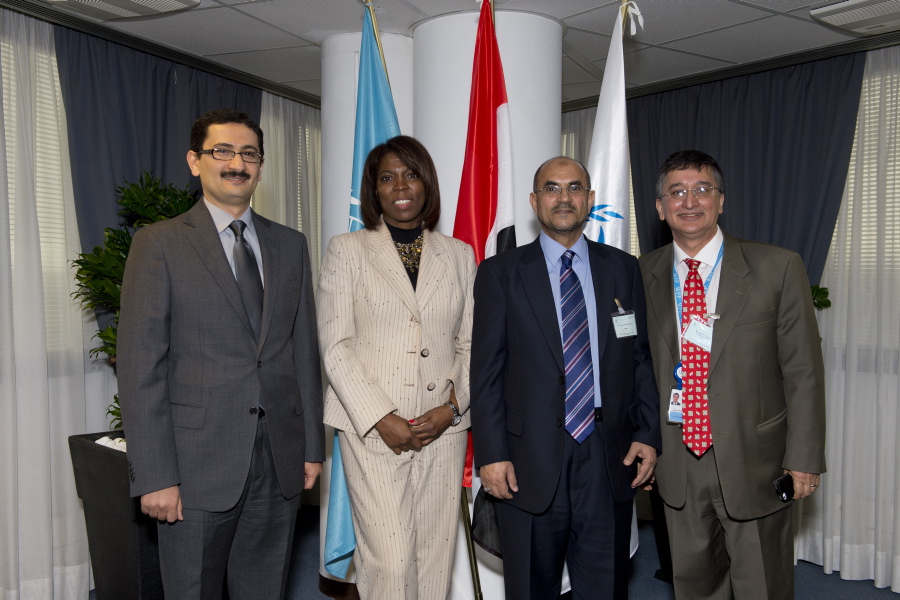 ROME – The governing body of the United Nations World Food Programme (WFP), the WFP Executive Board, has approved a two-year, US$491-million operation, aimed at supporting a gradual shift from relief food assistance to promoting recovery and building resilience and livelihoods among vulnerable and food-insecure people in Yemen.
The operation, which aims to provide assistance to some 6 million people, covers a range of activities, including food and cash distributions, food or cash for work and assets, treatment and prevention of acute and chronic malnutrition and micronutrient deficiencies, and meals and take-home rations for children regularly attending school.
"Our actions will buy hope for millions of Yemenis, meeting the food needs of the most vulnerable today, while building resilience to secure the needs of tomorrow," said WFP Yemen Representative and Country Director Bishow Parajuli in his address to the Executive Board. "We aim to provide a solid foundation for others to build on."
Parajuli described Yemen as a country with great potential, but noted that it was beset with problems, such as high insecurity, conflict, rising poverty, under-development, severe food insecurity and alarming rates of malnutrition. However, the recent conclusion of the National Dialogue Conference, in which participants had reached a consensus on the future direction and structure of the country had provided a "glimmer of hope."
"We need to seize on this moment as an opportunity," Parajuli said.
He said funding would be key to the success of the operation, which is due to start on 1 July. Between then and the end of 2014, WFP will need to raise US$133 million. Parajuli said WFP would be counting on continuing support from traditional donors, but appealed for new donors to join them, giving particular emphasis to raising support from the Gulf Cooperation Council and other countries in the Arab world.
The Executive Board session was also attended by the Yemeni Minister for Planning and International Cooperation, Mohammed  Saeed al-Sa'adi. Addressing the session, he said: "WFP has been a solid and dependable partner to the Government of Yemen. We welcome this new operation, which can help improve the lives of millions of Yemenis."
While in Rome, Al-Sa'adi also met WFP Executive Director Ertharin Cousin and briefed her on the latest developments in Yemen.
#                              #                                 #
WFP is the world's largest humanitarian agency fighting hunger worldwide. On average, WFP reaches more than 90 million people with food assistance in 80 countries each year.
Follow us on Twitter @wfp_media
For more information please contact (email address: firstname.lastname@wfp.org):
Robin Lodge, WFP/Sana'a, Tel. +967-1-214100 ext. 2111, Mob. +967-738611778
Fares Khoailed, WFP/Sana'an, Tel.  +967-1-214100 ext. 2112, Mob.  +967-734163556