WFP Executive Board Welcomes Appointment Of David Beasley As New Head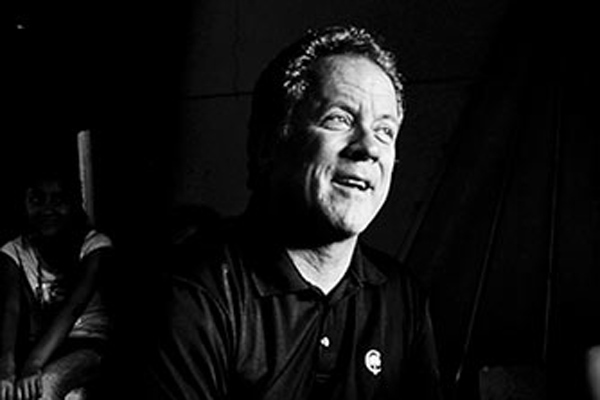 ROME - The President of the Executive Board of the United Nations World Food Programme (WFP), His Excellency Anil Wadhwa of India, has welcomed the appointment of David Beasley of the United States of America as WFP's next Executive Director.
The appointment was made by United Nations Secretary-General António Guterres and José Graziano da Silva, Director-General of the Food and Agriculture Organization of the United Nations, after consulting the WFP Board at a special session at WFP's Rome headquarters.
Welcoming Beasley, Wadhwa said: "Mr. Beasley has outstanding qualifications that would greatly benefit WFP.  The Board looks forward to working with him in close and harmonious collaboration."
Beasley, Chair of the Center for Global Strategies, was Governor of the state of South Carolina from 1995 to 1999. He won a seat in the South Carolina House of Representatives at the age of 21 while still at university. He will succeed Ertharin Cousin as Executive Director when her five-year term ends on April 4.
Cousin led WFP from April 2012 through a period characterized by an unprecedented number of major emergencies. She said that in conversations before his appointment, Beasley had underscored his commitment to raising resources for WFP at a time when the organization was facing four famines while also working towards achieving the Sustainable Development Goal of ending hunger.
"I was impressed with his understanding of the organization, with his understanding of the Board-approved strategic plan and his support for its implementation under the Board's leadership," she said.
She told the Board that she believed it would be favourably impressed by Beasley's commitment to serving vulnerable people.
Link to view David Beasley's biography.
#                              #                                 #
WFP is the world's largest humanitarian agency fighting hunger worldwide, delivering food assistance in emergencies and working with communities to improve nutrition and build resilience. Each year, WFP assists some 80 million people in around 80 countries.
Follow us on Twitter @wfp_media  
For more information please contact (email address: firstname.lastname@wfp.org):
Jane Howard, WFP/Rome, Tel. +39 06 65132321, Mob. +39 346 7600521
Gregory Barrow, WFP/London, Tel.  +44 20 72409001, Mob.  +44 7968 008474
Bettina Luescher, WFP/Geneva, Tel. +41 22 917 8564, Mob. + 41-79-842-8057
Steve Taravella, WFP/Washington DC, Tel. +1 202 653 1149, Mob. +1 202 770 5993
Gerald Bourke, WFP/New York, Tel. +1-646-5566909, Mob.  +1-646 525 9982