WFP Extends Food Assistance In Eastern Ukraine Until June 2016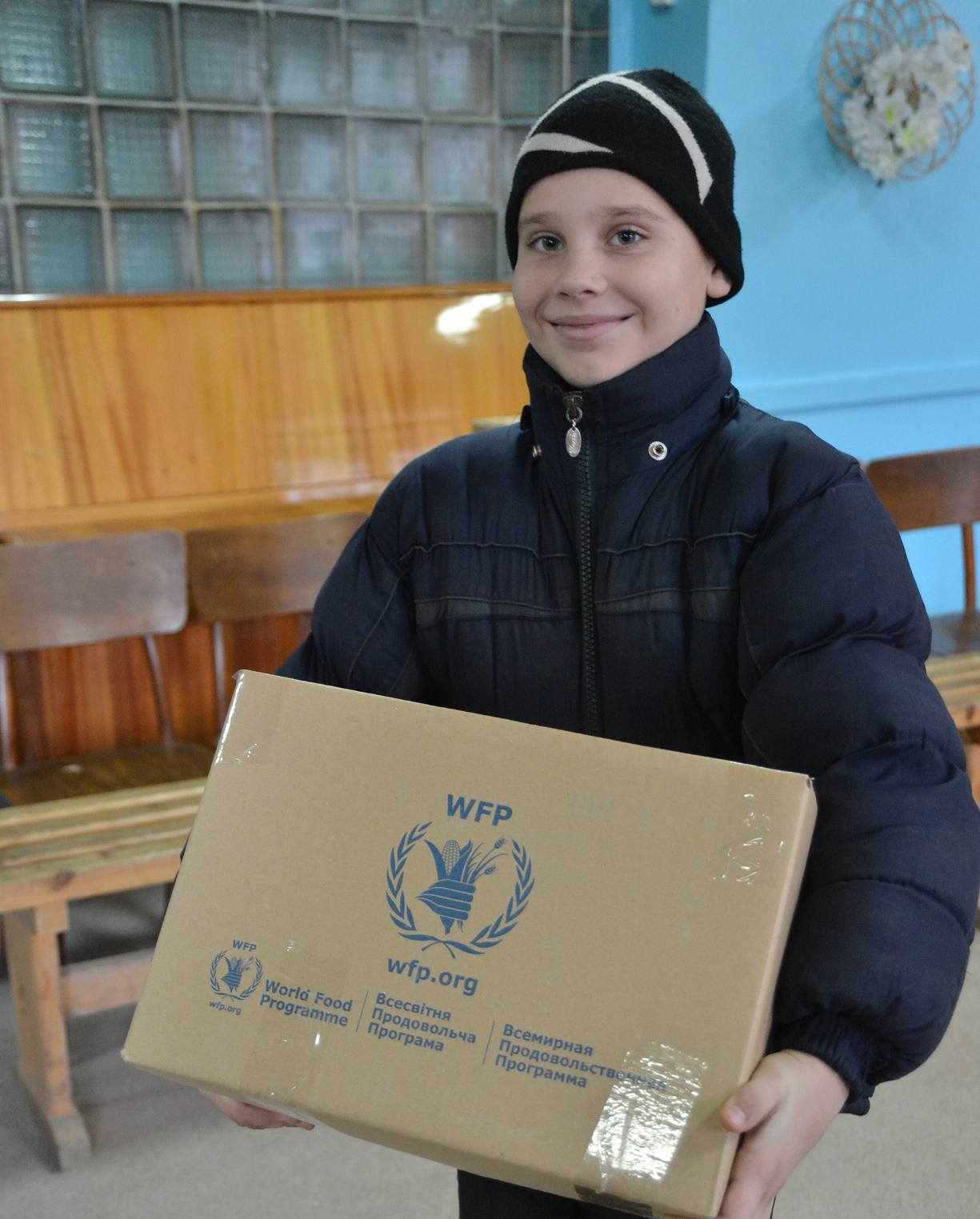 KIEV – The United Nations World Food Programme (WFP) said today it would extend its emergency operation in eastern Ukraine to provide more than 260,000 conflict-affected people in the region with food assistance until the end of June 2016.
Since food security is expected to worsen during the cold winter months from January to April, WFP aims to provide families with food assistance through this critical time. Priority is given to the most vulnerable and food insecure among internally displaced people (IDPs), returnees and conflict-affected residents as well as female-headed households.
WFP will provide food to people who are particularly vulnerable such as the elderly, the disabled and those unable to leave the conflict-affected areas of Donetsk and Luhansk, mostly in non-government controlled areas and across the 'contact line'.
WFP will also continue to assist people with cash or vouchers, in relatively secure IDP-hosting communities in government-controlled areas where the food supply is adequate and markets are functioning well. WFP also provides assistance to people living in hospitals or social institutions facing a dire financial situation and many of which are hosting IDPs.
"The ongoing conflict has affected tens of thousands of people who are in desperate need of help," said WFP Head of Office in Ukraine Giancarlo Stopponi. "They are either trapped by the conflict or have fled their homes, thinking they would return in a few months and are now living in difficult conditions, especially in winter when temperatures are extremely low."
"WFP is overcoming enormous operational challenges to deliver food assistance to the most vulnerable people – especially in harsh weather conditions," Stopponi added.
It is estimated that more than 1.5 million people have been displaced in Ukraine since the beginning of the crisis in 2014. WFP urgently needs US$35 million to continue to provide assistance through June 2016.
 
#                              #                                 #
WFP is the world's largest humanitarian agency fighting hunger worldwide, delivering food assistance in emergencies and working with communities to improve nutrition and build resilience. Each year, WFP assists some 80 million people in around 80 countries.
Follow us on Twitter @wfp_media and @wfp_ukraine
For more information please contact (email address: firstname.lastname@wfp.org):
Abeer Etefa, WFP/Cairo, Mobile. +2 010 6663 4352
Deborah Nguyen, WFP/Kiev, Tel. +380 (98) 064 1073