WFP Forced To Suspend Syrian Refugee Food Assistance, Warns Of Terrible Impact As Winter Nears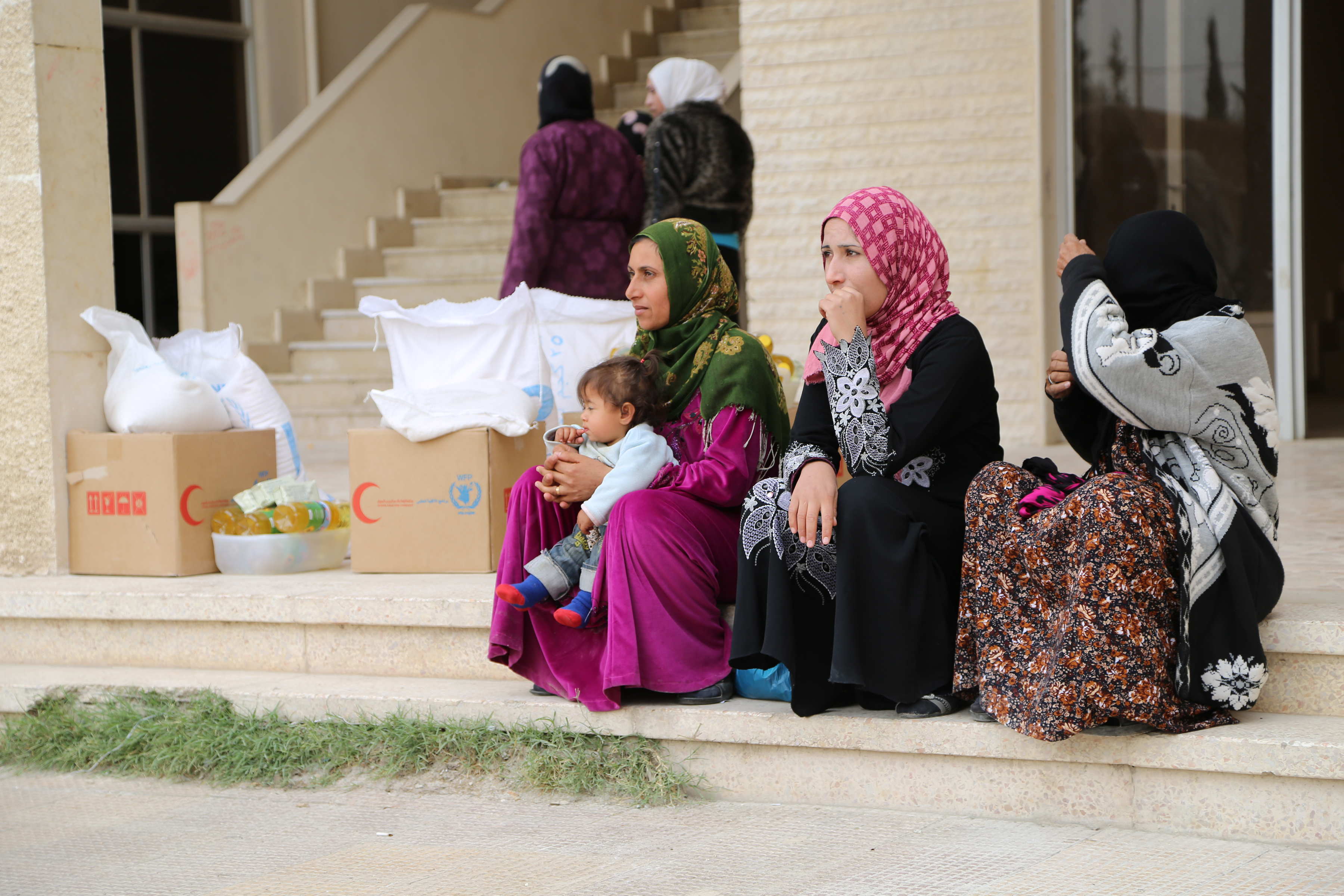 ROME – The United Nations World Food Programme (WFP) announced today it has been forced to suspend a critical programme providing food vouchers to more than 1.7 million Syrian refugees in neighbouring countries, due to a funding crisis.
Under this programme, poor Syrian refugees in Jordan, Lebanon, Turkey, Iraq and Egypt have used vouchers to buy food in local shops.  Without WFP vouchers, many families will go hungry. For refugees already struggling to survive the harsh winter, the consequences of halting this assistance will be devastating.
 
"A suspension of WFP food assistance will endanger the health and safety of these refugees and will potentially cause further tensions, instability and insecurity in the neighbouring host countries," said WFP Executive Director Ertharin Cousin, in an appeal to donors. "The suspension of WFP food assistance will be disastrous for many already suffering families.
 
Syrian refugees in camps and informal settlements throughout the region are ill prepared for yet another harsh winter, especially in Lebanon and Jordan, where many children are bare foot and without proper clothing. Many tents are drenched in mud and hygiene conditions are growing extremely precarious.
 
Cousin said that WFP's Syria emergency operations are now in critical need of funding.  Many donor commitments remain unfulfilled. WFP requires a total of US$64 million immediately to support Syrian refugees in neighbouring countries during the month of December.
 
If new funding arrives in December, WFP will immediately resume assistance for refugees who use electronic vouchers to buy food in local shops. Since the start of this operation, WFP's voucher programme has injected about US$800 million dollars into the economies of refugee hosting countries which border Syria.
 
"We are very concerned about the negative impact these cuts will have on the refugees as well as the countries which host them. These countries have shouldered a heavy burden throughout this crisis," said Muhannad Hadi, WFP Regional Emergency Coordinator for the Syria Crisis.
Since the Syrian conflict erupted in 2011, WFP has succeeded, despite fighting and problems of access, in meeting the food needs of millions of displaced people inside Syria and up to 1.8 million refugees in the neighbouring countries of Lebanon, Jordan, Turkey, Iraq and Egypt.
 
This was only possible because of long-term donor funding for WFP operations and cooperation between WFP staff, partner organizations and host governments in the region.  It is critical that this funding and cooperation continue.
 
Broadcast quality video can be downloaded at this link:
https://www.hightail.com/download/UlRUZGVjNnkwZ20wYjhUQw
#                              #                                 #
 
WFP is the world's largest humanitarian agency fighting hunger worldwide, delivering food assistance in emergencies and working with communities to improve nutrition and build resilience. In 2013, WFP assisted more than 80 million people in 75 countries.
 
Follow us on Twitter @wfp_media
 
For more information please contact (email address: firstname.lastname@wfp.org):
Abeer Etefa, WFP/Cairo, Mob. +20 1066634352. Tel. +202 2528 1730 ext. 2600
Emilia Casella, WFP/Rome, Tel. +39 06 6513 3854, Mob. +39 347 9450634
Joelle Eid, WFP/Amman, Mob. +962 79727 9403
Amina Al Korey, WFP/Cairo, Tel. +20 2 2528 1730, Mob. +20 10 2853 1535
Laure Chadraoui, WFP/Dubai, Tel. +971 44549560 Mobile: +971 506502338
Elisabeth Byrs, WFP/Geneva, Tel. +41 22 917 8564, Mob. +41 79 473 4570