WFP Provides Food For People Hit By Floods And Mudslides In Tajikistan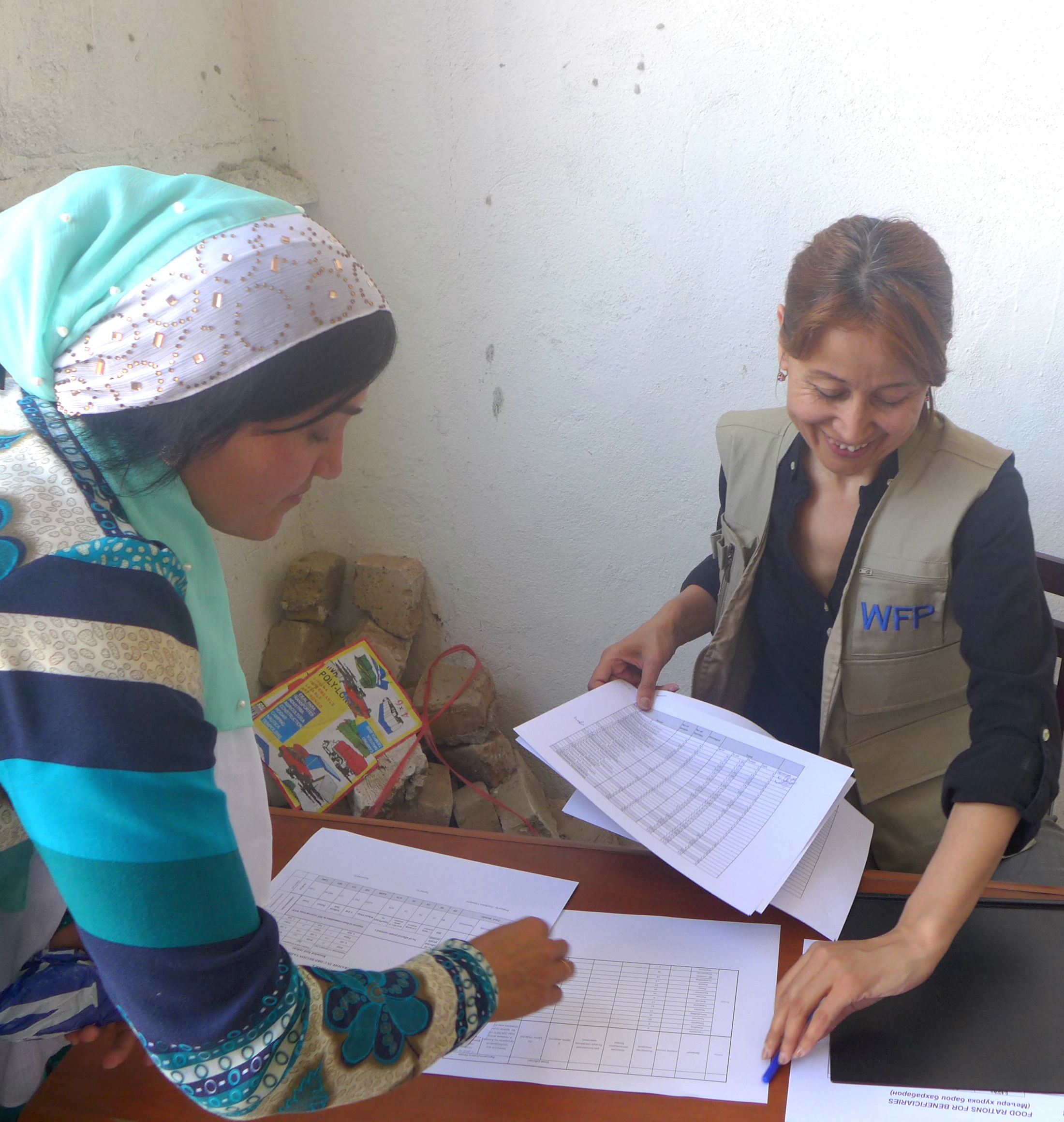 DUSHANBE – The United Nations World Food Programme (WFP) has distributed emergency food assistance to more than 600 people in Tursunzoda Jamoat (municipality) in Rudaki District in response to flash floods that have affected various parts of the country.
An assessment led by the Committee of Emergency Situations (CoES) of all disaster-affected areas estimated that 5,500 people were directly affected by floods or mudflows in several districts, specifically in Zaynobobod and Tursunzoda Jamoats in Rudaki District. More than 1300 households, and around 800 hectares of arable land, livestock and other social infrastructure have been damaged. Household belongings had also been washed away.
Heavy rains earlier in May caused floods and mudflows in various parts of Tajikistan, and in Rudaki district, 80 percent of households were affected. WFP provided households in Tursunzod Jamoat, with food assistance for a month consisting of wheat flour, pulses, vegetable oil and iodized salt.
Following an appeal from the Government of Tajikistan, WFP and its partners conducted a rapid assessment that identified food as a high priority, as many people have lost their entire food stock, crops and kitchen gardens. WFP mobilized resources from its contingency stock and is closely coordinating relief efforts with the Government Committee of Emergency Situations (CoES) and local partners, who are providing complementary support.
Tajikistan is particularly vulnerable to climate change and environmental catastrophes such as floods and mudflows are increasing in frequency and magnitude. The same area was hit by floods in 2015, resulting in significant loss of agricultural assets and damage to infrastructure. Communities had not fully recovered from the effects of the earlier floods.
                                                       #                              #                                 #
WFP is the world's largest humanitarian agency fighting hunger worldwide, delivering food assistance in emergencies and working with communities to improve nutrition and build resilience. Each year, WFP assists some 80 million people in around 80 countries.
For more information please contact:
Andrea Berardo, tel. +992 44 6252000 ext. 2400, e-mail andrea.berardo@wfp.org
Talha Sadiq, tel. +992 44 6252000 ext. 2450, e-mail talha.sadiq@wfp.org