WFP Responds To Myanmar Floods, 82,000 People Provided With Food So Far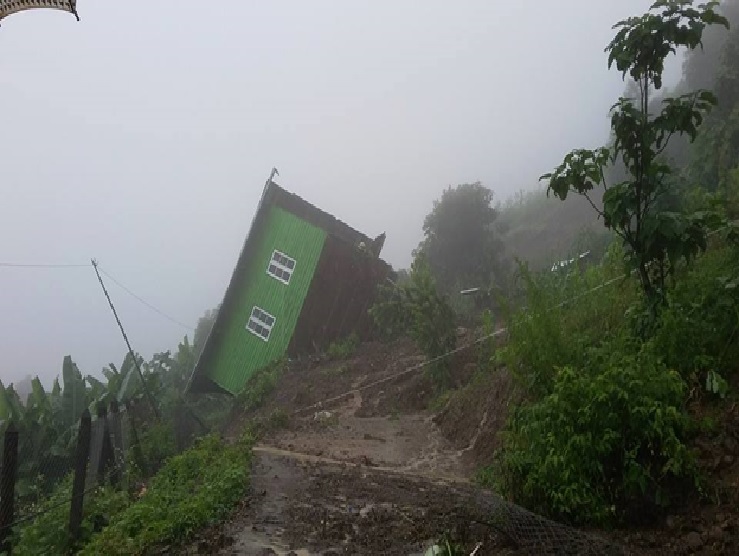 BANGKOK – The United Nations World Food Programme (WFP) is working to deliver food to more than 200,000 people in the most flood-affected parts of Myanmar. Efforts are underway to provide emergency assistance in Bago, Chin, Kachin, Magway, Mon, Rakhine and Sagaing, where many communities are still cut off by high waters and damaged roads.
Working with the Government, UN agencies and local NGOs, WFP has now reached 82,000 people with food since the start of the response on 2 August. The Government, local airlines Air KBZ, Golden Myanmar Airlines and Myanmar National Airlines are assisting with free transport of WFP's food to areas inaccessible by road.  
Flooding and landslides caused by heavy monsoon rains have affected more than a quarter of a million people in 12 out of Myanmar's 14 states and nearly 208,000 people are now estimated to be in need of immediate food assistance. Both of these figures are expected to rise as further information becomes available. 
"With so many areas cut off, we are still trying to get a clear picture of how these floods have affected people in Myanmar," said WFP Country Director Dom Scalpelli. "Food security will be seriously affected. Thousands have lost homes, livelihoods, crops and existing food and seed stocks. We are acting quickly to provide emergency relief and prevent this disaster from exacerbating existing food insecurity and malnutrition."
WFP is providing a one-month supply of rice, pulses, cooking oil, salt and, in some cases, a one-week ration of high-energy biscuits to flood-affected communities. 
The organization is appealing for additional resources to respond to the floods emergency. Some US$3 million per month is required to meet the currently-estimated flood needs, on top of existing operations in the country. Funding needs are expected to grow as the number of affected people increases.
WFP's largest programme in Myanmar before the flooding was the ongoing distribution of food assistance to displaced people in Rakhine State, where floodwaters are hindering an accurate assessment of food needs at this time. 
#                              #                                 #
Find out more about WFP's emergency operations in Myanmar here: https://www.wfp.org/content/myanmar-emergency-response-floods 
WFP is the world's largest humanitarian agency fighting hunger worldwide, delivering food assistance in emergencies and working with communities to improve nutrition and build resilience. Each year, WFP assists some 80 million people in around 75 countries.
Follow us on Twitter @wfp_asia@wfp_media
For more information please contact:
Damian Kean, WFP/Bangkok, Mob. +66 81 701 9208
Angeli Mendoza, WFP/Bangkok, Mob. +66 81 843 3915
Zoie Jones, WFP/Rome, Tel. +39 06 6513 3940, Mob. +39 342 902 5566
Bettina Luescher, WFP/Geneva, Tel. +41 22 917 8564, Mob. +41 79 842 8057
Gerald Bourke, WFP/New York, Tel. +1 646 5566 909, Mob. + 1 646 525 9982
Steve Taravella, WFP/Washington DC, Tel. +1 202 653 1149, Mob. +1 202 770 5993