WFP Will Support Emergency Preparedness in Ecuador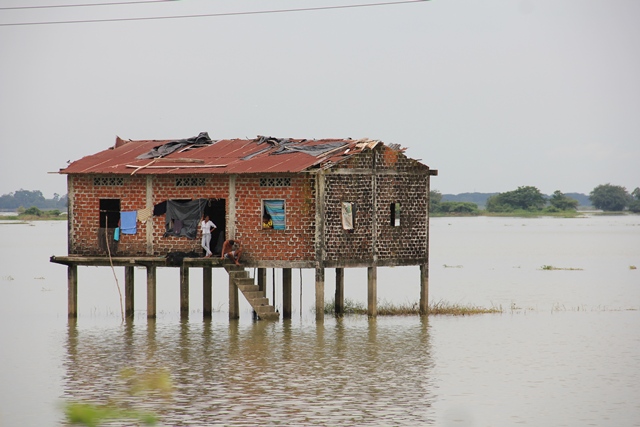 Ecuador is vulnerable to natural disasters, including heavy rainfalls and floods, volcanic eruptions, wildfires and seismic disturbances. To improve preparedness for potential emergencies, especially related to food security and resilience, the National Risk Management Secretariat (SNGR) and the UN World Food Programme (WFP) signed in June a two-year work plan.
The work plan includes the development of tools and protocols to strengthen the Decentralized National System for Risk Management for emergency response, optimize the attention to vulnerable people affected and encourage community resilience. All these efforts will place a special emphasis on gender, since the empowerment of women and their active participation is considered essential.
Evaluating the degree of impact an adverse event has on the nutritional and food security of a given population will be one of the important aspects of this plan. Adapting analysis and evaluation tools to a local level will allow the strengthening of capacities borne by actors of the Decentralized National System for Risk Management, including the Decentralized Autonomous Governments, Local Risk Management Committees and Emergency Operations Committees, in the stages of risk reduction (preparedness, coordination) and response to adverse events.
The cyclic nature of many of the threats affecting Ecuador is due to the periodic influence of the El Niño and La Niña phenomena, as well as the impacts of the climate change, like glacial melting. Facing the possibility of experiencing again events similar to those in the past, it is necessary to prepare the population.
Resilience –a key aspect of the work done by the SNGR and the WFP- is the capacity to resist and recover in the face of adverse events. To achieve this capacity to resist, several measures are presented, such as the local purchase of food, community training, or promoting the creation of associations of small farmers, which are applied by the WFP around the world and that might be of interest to Ecuador.
The new work plan is framed within the agreement signed between the SNGR and the WFP in 2010. During last year's winter floods, the WFP was able to assist the work of the SNGR in favor of the affected populations, always with the objective to work in cooperation and under the priorities of the national government.