On World Food Day, WFP Highlights Progress Towards Zero Hunger, And Calls For Continued Commitment To Food Security In Kenya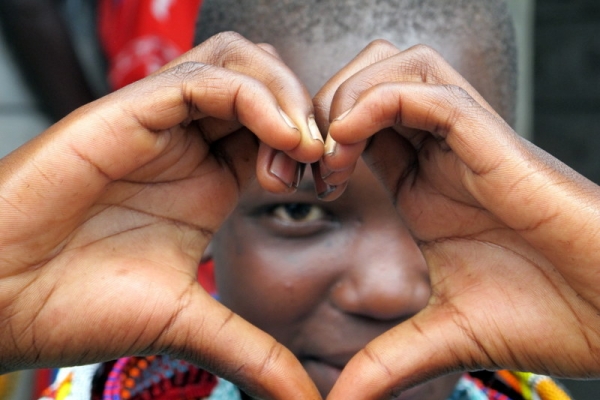 NAIROBI – Amid several hunger emergencies worldwide – both natural and man-made – the United Nations World Food Programme (WFP) is marking World Food Day, 16 October, by highlighting both the challenges around the world and the real progress being made toward "zero hunger."
"Every year, we witness hunger's devastating effect on families, communities and whole economies," said WFP Executive Director Ertharin Cousin. "But despite horrific crises engulfing entire regions, we are making real progress in the fight to sustainably and durably end hunger and chronic malnutrition. Thanks to the work we do with our partners on emergency preparedness, support to family farmers, nutritional assistance – particularly in a child's first 1,000 days – and building the resilience of communities to withstand shocks, millions of people are now better able to focus on building a future free of hunger for themselves and the next generation."
According to The State of Food Insecurity in the World 2014 report, the total number of hungry people in the world is down by 37 million, to 805 million, and 63 countries have reached international hunger-reduction targets before 2015, proof of the progress possible when governments, humanitarian organizations and the private sector come together to make lasting change.
In Kenya, WFP's work encompasses both aspects of the agency's global mission. It includes providing lifesaving emergency food and nutrition assistance to those affected by crises, including refugees, as well as working toward "zero hunger" through agricultural and market support, and through community-based livelihood and asset-creation projects that help strengthen food security. 
"WFP programmes are currently reaching 1.2 million people in Kenya through nutrition support, general food distributions and food assistance for assets through food and cash transfers. We have intensified our resilience-building activities to give vulnerable communities the ability to cope with climatic shocks, in support of the Government of Kenya's plan to end drought emergencies," said Country Representative Ron Sibanda. 
He added that WFP is working with the government to respond to the findings of the long rains assessment, which estimates that 1.5 million people are now acutely food insecure and will require immediate food assistance through February. This is almost double the 850,000 that were in need during the same period last year.  
In the semi-arid areas WFP has already phased out relief support and transitioned beneficiaries to cash for assets. In the arid areas, WFP has been shifting its programming towards resilience-building and preparing, through market studies and pilots, to transition support from in-kind food distribution to cash transfers where feasible. 
Food-insecure households participate in projects that focus on rainwater harvesting for crop and livestock production, pasture production, rehabilitation of degraded land, and increased production of drought-tolerant and high value cash crops. Communities improve their own assets and skills, allowing them to improve their agricultural production potential, thus enhancing their resilience to food shocks and increasing self-sufficiency. To see that initiatives are sustainable, the communities themselves help identify the problems to be tackled, plan the projects and then implement them.
Every year, WFP marks World Food Day alongside the United Nations Food and Agriculture Organization (FAO) and the International Fund for Agricultural Development (IFAD) in Rome and offices around the world. 
The theme for this year's World Food Day is "family farming," one of the many ways WFP is supporting local economies to build self-sufficiency and people to achieve zero hunger in their communities. Here are just a few of the ways WFP is helping an average of 90 million people a year focus on their futures:
·    Providing emergency food assistance to people affected by natural and manmade disasters, such as the outbreak of Ebola in West Africa and the civil conflicts in Syria, Iraq, Central African Republic and South Sudan
·    Running or supporting school meals programmes in remote places, giving roughly 20 million of the poorest children a chance at a brighter future
·    Prioritizing the purchase of food in developing countries and from family and small-scale farmers to support local economies
·    Partnering with companies and organizations around the world to improve WFP operations, create innovative solutions and raise funds and awareness
This year, WFP has purchased food worth US$11.4 million in Kenya. Local food purchases are part of its agriculture and market support/Purchase for Progress (P4P) programme, which supports increased productivity, reduction in post-harvest losses, the warehouse receipt system and farming as a business in general. WFP's objective with this programme is to enable small-scale farmer groups and medium-scale traders access more markets of quality grain profitably. 
More information about what zero hunger can do for people is available at www.wfp.org/WorldFoodDay.