World Food Programme in Colombia needs US$46 million to urgently help 350,000 migrants from Venezuela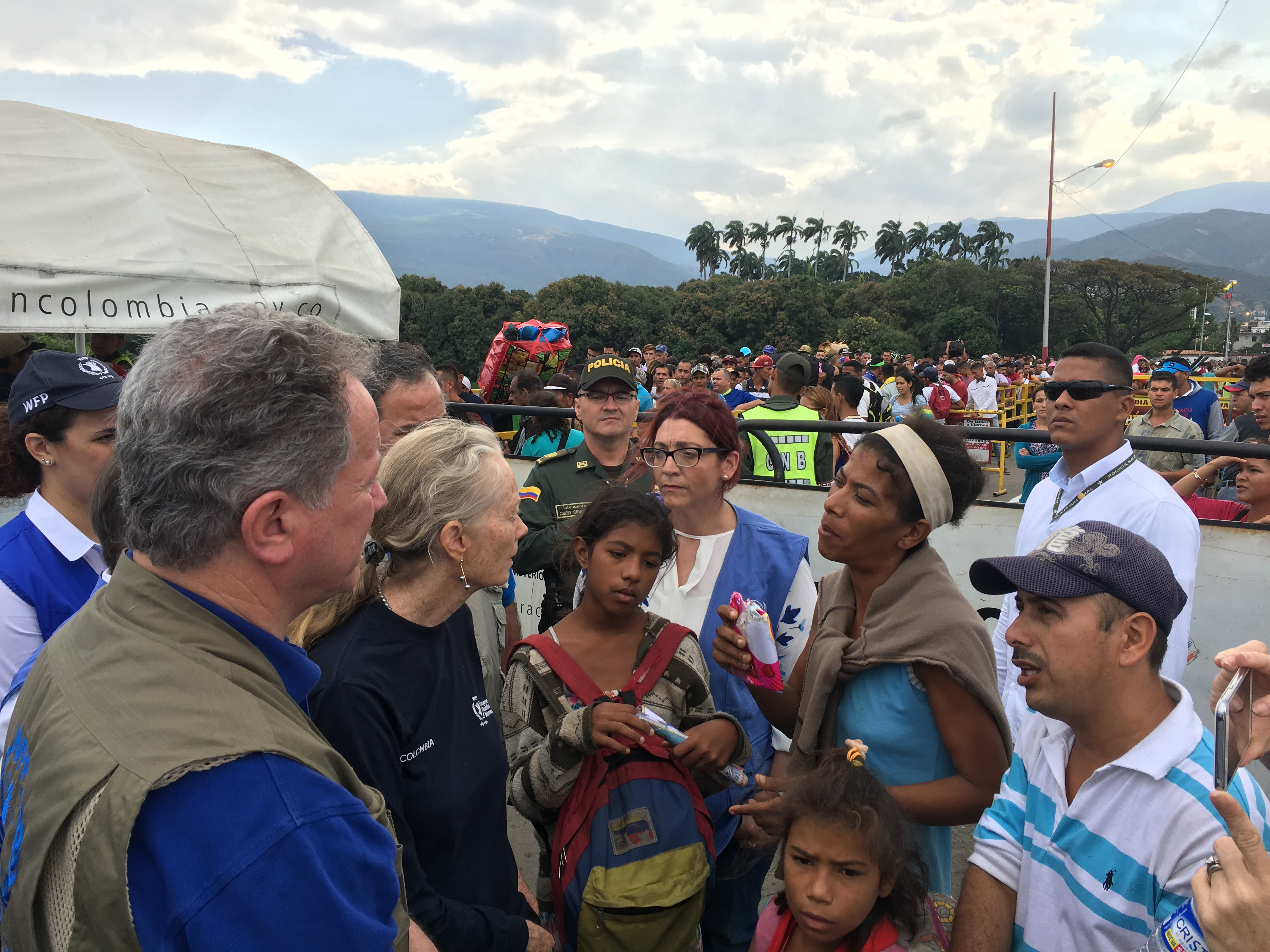 PANAMA CITY – The United Nations World Food Programme (WFP) has called for funding to support the roll-out of a US$46 million plan to deliver emergency food assistance to 350,000 impoverished migrants, who have crossed the border from Venezuela into Colombia.
The 8-month operation is an initial WFP response that aims to feed the most vulnerable migrants in Colombia, many of whom have few other means of supporting themselves. The Colombian government reports that, to date, 1 million Venezuelans have crossed the border and 660,000 have stayed in Colombia. WFP estimates that 90 percent of the migrants do not know where their next meal will come from.
"We urgently need funds so that we can bring vital aid to migrant families who have left their homes behind, and don't know where their next meal is coming from. We also need to support host communities, many of them already poor, who have shown great generosity as they bear the brunt of this crisis," Miguel Barreto, WFP's Regional Director for Latin America and the Caribbean said.
The Colombian Government began registering Venezuelan migrants in Colombia this month, and the United Nations - at the request of the authorities in Bogotá - has drawn up an integrated response plan to the crisis, in which WFP will manage the food and nutritional security for the migrant population.  "The design of this operation is part of the commitments made by the WFP Executive Director to the President of Colombia after his visit to Cúcuta last March," Barreto added.
Under the UN framework, WFP will provide emergency food assistance to migrants in temporary shelters - especially women and children - emergency support for school meals, and also help Venezuelan families trying to integrate.  Support will be extended to vulnerable indigenous communities coping with the influx, where in some areas migrants now make up more than half of the population. 
WFP currently works with temporary shelters or community kitchens run by Catholic Church organizations and other partners, purchasing the food needed to prepare hot meals for newly arrived migrants.
The new food assistance will take the form of a monthly electronic cash transfer to families of 96,000 Colombian pesos (US$35) per person, which can be redeemed in local shops to buy nutritious food from a pre-defined list. The scheme has the advantage of both allowing recipients to choose the foods they wish to eat, meaning a more diverse diet, and also supporting the local economy. 
----
The United Nations World Food Programme - saving lives in emergencies and changing lives for millions through sustainable development. WFP works in more than 80 countries around the world, feeding people caught in conflict and disasters, and laying the foundations for a better future.
Follow us on Twitter @wfp_media @WFP_es
For more information please contact (email address: firstname.lastname@wfp.org):
Norha Restrepo, WFP/Panama, Tel. +507-6671 5355