WFP Executive Director Calls On International Community To Stand By The Syrian People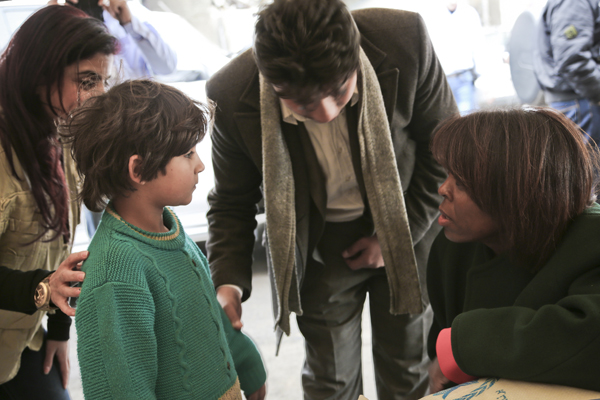 WFP Statement

ROME/KUWAIT CITY – The United Nation World Food Programme is extremely grateful to the State of Kuwait for its very generous support to food assistance operations throughout the Syria emergency. We thank the Emir of the State of Kuwait, His Highness Sheikh Sabah Al Ahmed Al Jaber Al Sabah, for his leadership in mobilizing the donor community to provide much needed support.
Together, we remain committed to the millions of victims of a conflict that has gone on far too long. As the crisis continues to go forward, the needs continue to grow, and the resources of the humanitarian response are stretched further and further. The assistance we are providing today, we will have to provide again tomorrow. We now have to prioritize our assistance so that the most vulnerable families are protected.
Needs are also changing as the crisis enters a fifth year. We are now faced with Syrian children who have spent the first critical 1,000 days of their lives in a conflict situation without adequate food and nutrients. We must ensure our food assistance addresses the development needs of the most vulnerable victims of this crisis.
WFP is designing and implementing programmes to respond to the evolving needs of the many Syrian families whose entire lives and future have been disrupted. We are working with UNICEF and other partners to encourage children to go to school through school feeding programmes. We must not lose a whole generation to war.
Food assistance can stabilize families as they face an uncertain future. We ask the global community gathered in Kuwait to stand by the Syrian people and renew its commitment to a future generation of Syrians.
#                              #                                 #
WFP is the world's largest humanitarian agency fighting hunger worldwide, delivering food assistance in emergencies and working with communities to improve nutrition and build resilience. Each year, WFP assists some 80 million people in around 75 countries.
Follow us on Twitter @wfp_media  and @wfp_mena
For more information please contact (email address: firstname.lastname@wfp.org):
Abeer Etefa, WFP Mob. +2010 66634352
Dina Elkassaby, WFP Mob. +201015218882
Joelle Eid, WFP Mob. +962 79727 9403