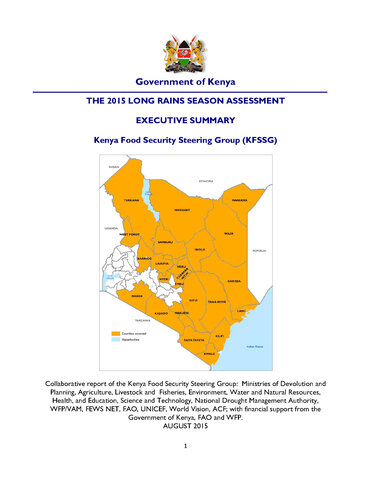 The number of people facing acute food shortage in Kenya has dropped. The 2015 long rains assessment shows that about 1.1 million people cannot meet their basic food needs, a 31 percent drop compared to the short rains assessment done in February 2015.
The improvement in the food security situation is attributed to good rains across most parts of the country between March and May.
In the pastoral and agro-pastoral areas, the rains resulted in improved pasture conditions thereby boosting livestock production activities, after a poor 2014 short rains season.
According to this report released by the Government of Kenya, the food insecure people (1.1 million) will require immediate food assistance for the next six months (September 2015 to February 2016).