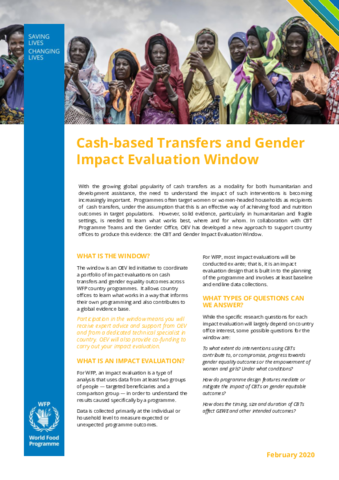 With the growing global popularity of cash transfers as a modality for both humanitarian and
development assistance, the need to understand the impact of such interventions is becoming
increasingly important. Solid evidence, particularly in humanitarian and fragile settings, is needed to learn what works best, where and for whom. In collaboration with the Gender Office and Cash-Based Transfer Programme Teams, OEV has developed a new approach to build upon this research and support country offices to produce evidence that informs the design and implementation of cash programming: the Cash-based Transfers and Gender Impact Evaluation Window.