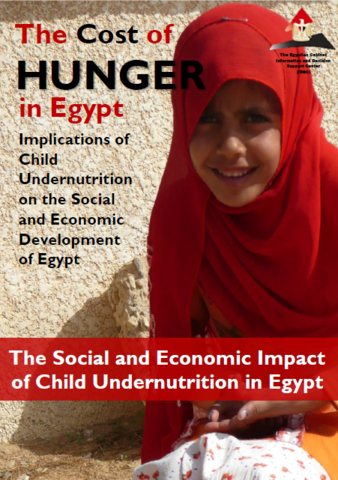 Implications of Child Undernutrition on the Social and Economic Development of Egypt, June 2013.
Quick Facts on Egypt Study
Today, more stunted children in Egypt than 10 years ago
As many as 81% of all cases of child undernutrition and its related pathologies go untreated.
51% of the health costs associated with undernutrition occur before the child turns 1 year-old.
11% of all child mortality cases in Egypt are associated with undernutrition.
Child mortality associated with undernutrition has reduced Egypt's workforce by 1%
The annual costs associated with child undernutrition are estimated at 20.3 billion Egyptian pounds (US$3.7 billion), which is equivalent to 1.9% of GDP.
Eliminating stunting in Egypt is a necessary step for development in the country.