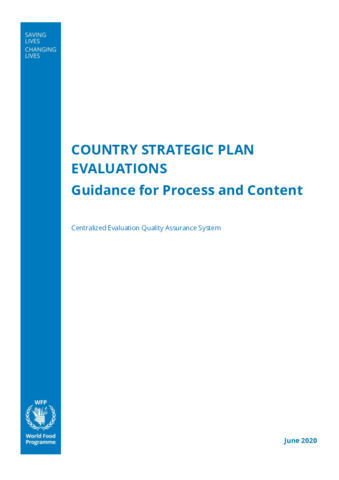 CEQAS is the 'how-to' of centralized evaluation and quality standards.
It is an integral part of WFP's Evaluation Policy 2016-2021 and has two objectives:
To improve the credibility and utility of evaluations
To facilitate lessons learning from evaluations across WFP
CEQAS was developed using the knowledge of three major evaluation networks:
United Nations Evaluation Group (UNEG)
Active Learning Network for Accountability and Performance (ALNAP)
Evaluation Net of the OECD/DAC
It incorporated common practice among evaluation practitioners. These standards and practices were adapted to WFP's context.
CEQAS provides guidance on: 
Each step in the evaluation process, to ensure transparency and a systematic way of working across evaluation teams
The structure of evaluation reports, to ensure comprehensive coverage of the evaluation subject, and systematic, comparable reporting
Expected quality standards, including criteria for quality assurance 
The guidance materials on Impact Evaluations are currently under revision.
If you are looking for cross-cutting technical notes that apply to all evaluation types, please refer to this page.