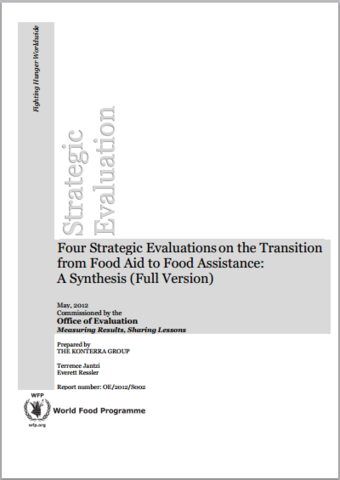 This synthesis captures common messages from four Strategic Evaluations about how WFP is progressing in the transition from 'food aid' to 'food assistance' that was called for in WFP's 2008–2013 Strategic Plan.
The evaluations covered aspects of how WFP puts that transition into practice (Working in Partnerships); WFP's responsiveness to the changing environment (How Country Offices Adapt to Change); and effectiveness (WFP's Role in Social Protection & Safety Nets and in Ending Long Term Hunger). 
The changes envisioned to WFP's ways of working are necessary and have the potential to enhance WFP's effectiveness. They are also complex and demanding. While important adaptations and innovations have been made, organizational support for the transition does not yet match requirements.