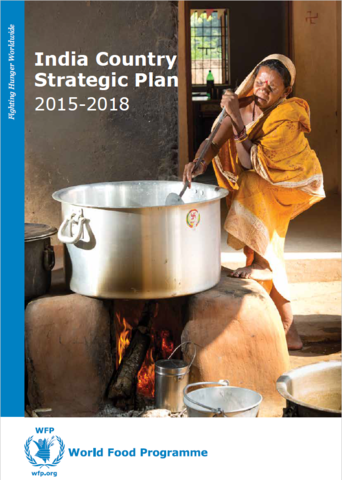 India's economic growth, self-sufficiency in cereal production in the last two decades and subsequent classification as a Lower Middle Income Country has necessitated redefining the role of WFP in India. The large proportion of poor, food insecure and malnourished populations despite the presence of large scale social safety nets underlines the need for WFP's strategic shift from food delivery to a catalytic role through technical assistance based on its global and in-country experience.
Through the Country Strategic Plan 2015- 18, WFP will focus on supporting the Government of India to make significant and measurable progress in order to contribute to two high-level objectives:
- ensuring access to safe, nutritious and sufficient food for all people all year round;
- ensuring an end to malnutrition according to internationally agreed targets, with a focus on stunting and wasting for children under 5 years of age, and on addressing the nutritional needs of adolescent girls, pregnant and lactating women, and older persons.
| Document | File |
| --- | --- |
| Indian Country Strategic Plan_Low Resolution.pdf | |