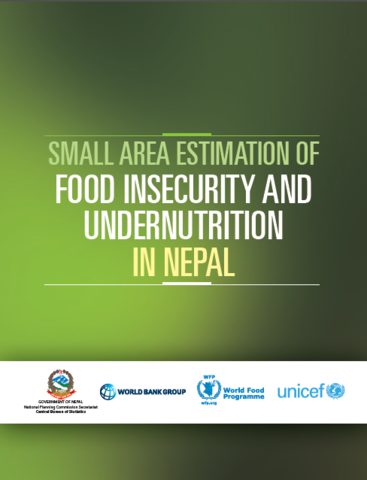 The Small Area Estimation of Food Insecurity and Undernutrition in Nepal report is a collaborative effort between the Central Bureau of Statistics, National Planning Commission, World Food Programme, World Bank, UNICEF and Massey University, New Zealand, to produce district- and sub-district-level estimates and maps of food poverty, low kilocalorie intake, undernutrition (stunting, wasting and underweight) and diarrhea for Nepal.
The report is based on detailed analysis of the National Population and Housing Census (NPHC) 2011, Nepal Living Standards Survey III (NLSS-III) 2010/11, Nepal Demographic and Health Survey (NDHS) 2011 and the latest Geographic Information System (GIS) information.
The report provides an update to the first small area estimation study in Nepal, which was published in 2006 by the National Planning Commission and Central Bureau of Statistics with the support of the World Food Programme and World Bank.