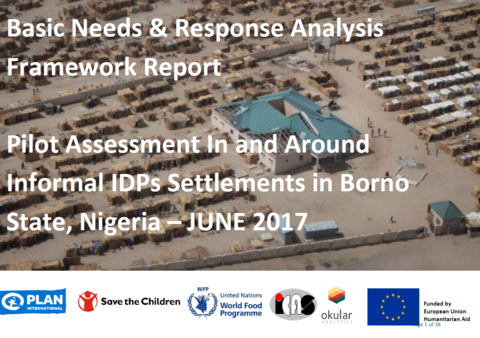 Key findings:
Household Deprivation:
Households within Jere LGA had the highest deprivation across all basic needs assessed and therefore, face the most serious and severe humanitarian consequences. Konduga and Maiduguri Metropolitan Council (MMC) were the next most affected. This situation was mostly underscored by the households depleted purchasing power and inadequate access to humanitarian assistance in and insecurity particularly in Konduga.
IDP families living in tents had the most deprivation across all basic needs, followed by IDPs in collective centres and then IDPs living in host communities. Permanent residents generally had the lowest level of basic needs shortage. Findings show that IDPs in host communities are always supported by their host residents, hence the reason the lower level of deprivation compared to IDPs in tents and collective centres. 
Composition of Basket of Assistance:
The five basic needs most frequently mentioned as a priority for assistance by all affected groups are food, health commodities (medicines, etc.), potable water, and housing and shelter commodities. These five items account for more than 50% of the Minimum Expenditure Basket for all groups. 
Cash grants need to take into consideration prices, consumption and expense variation from one month to the other. Expenses in households generally increase during the rainy season, with some month to month variation (up to 13%).