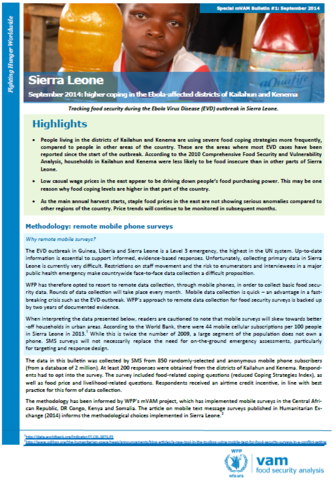 People living in the districts of Kailahun and Kenema are using severe food coping strategies more frequently, compared to people in other areas of the country. These are the areas where most EVD cases have been reported since the start of the outbreak. According to the 2010 Comprehensive Food Security and Vulnerability Analysis, households in Kailahun and Kenema were less likely to be food insecure than in other parts of Sierra Leone.
Low casual wage prices in the east appear to be driving down people's food purchasing power. This may be one reason why food coping levels are higher in that part of the country.
As the main annual harvest starts, staple food prices in the east are not showing serious anomalies compared to other regions of the country. Price trends will continue to be monitored in subsequent months.