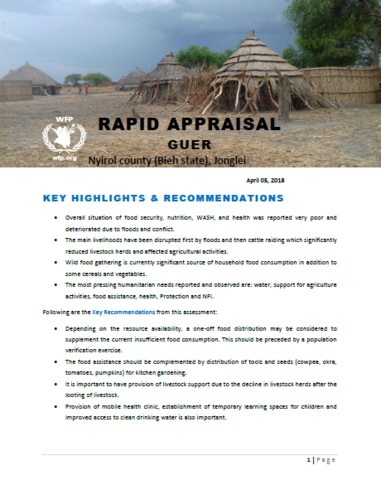 The rapid assessment mission collected information on issues ranging from food consumption, livelihoods and main coping strategies adopted, to service delivery and security concerns. In addition, specific protection concerns related to women were discussed with the FGD composed by women only.
Due to limited time the assessment team had on the ground, it is not possible to have in-depth and statistically representative results on the situation in term of food security, livelihood and nutrition.
However, the time spent on the ground was sufficient to provide some indicative results for an overall understanding of the situation in this community.