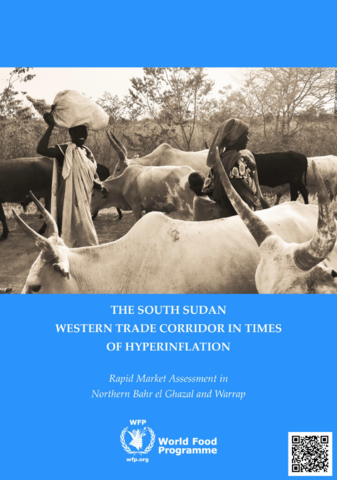 The economic context is dramatic: the crashing currency and out-of-control inflation are not ideal circumstances for functioning markets.

Traders face difficulties on both sides – importing from Uganda is risky and uncertain, while demand is also sluggish.

Supplies from Sudan may partially offset these challenges, but they are restricted by the risks of official border closure and seasonal factors.

Cautious implementation of CBT may be still feasible although it will be challenging. 

A flexible approach is needed when implementing value-based vouchers. This involves monitoring traders' stocks and facilitating advance stocking as much as possible;  adjusting the voucher value to inflation; providing timely payments to traders; combining CBT with nutrition-specific interventions;  and defining a contingency plan to switch back to GFD if traders cannot manage demand or it is operationally unfeasible to keep up with the hyper-inflation.
| Document | File |
| --- | --- |
| Full Report [English] | |