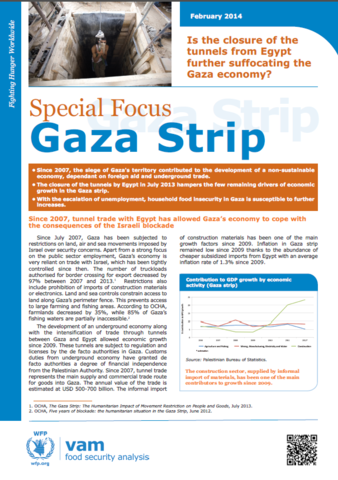 Since 2007, the siege of Gaza's territory contributed to the development of a non-sustainable economy, dependant on foreign aid and underground trade.
The closure of the tunnels by Egypt in July 2013 hampers the few remaining drivers of economic growth in the Gaza strip.
With the escalation of unemployment, household food insecurity in Gaza is susceptible to further increases.