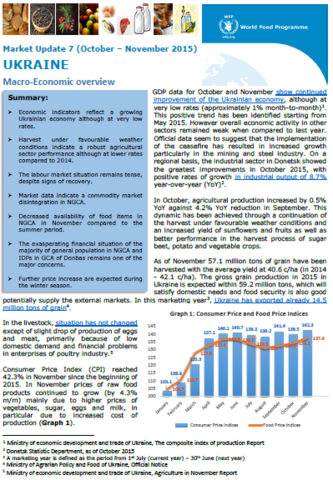 Market Update: October - November 2015
Economic indicators reflect a growing Ukrainian economy although at very low rates.
Harvest under favourable weather conditions indicate a robust agricultural sector performance although at lower rates compared to 2014.
The labour market situation remains tense, despite signs of recovery.
Market data indicate a commodity market disintegration in NGCA.
Decreased availability of food items in NGCA in November compared to the summer period.
The exasperating financial situation of the majority of general population in NGCA and IDPs in GCA of Donbas remains one of the major concerns.
Further price increase are expected during the winter season.