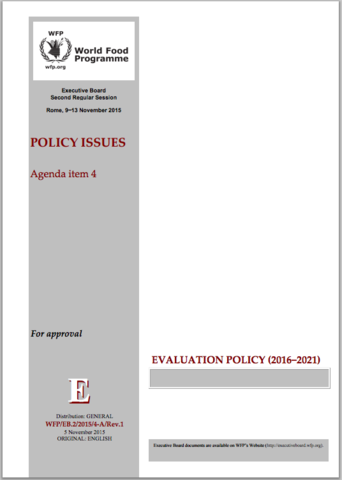 WFP can't strengthen its contribution to ending global hunger without embedding evaluation into the heart of its culture of accountability and learning.
This Evaluation Policy (2016-2021) aims to sets the vision and purpose of evaluation in WFP's contemporary internal and external contexts.
The policy builds a new model of combined centralized and decentralized evaluations. It ensures that evaluation is planned for, and evaluation findings are incorporated into all WFP's policies and programmes.
Its implementation will shift evaluation from being mostly the business of the Office of Evaluation (OEV) to becoming an integral part of all WFP's work.