From civil engineering to civil conflict: Portrait of an aid boss
World Food Programme (WFP) Director of Supply Chain Jakob Kern reflects on the challenges and triumphs of working in the world's most heated crises
, Domenica Sabella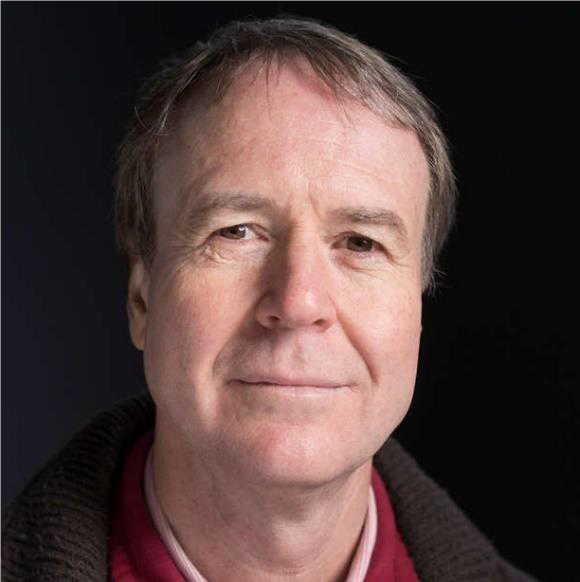 One early autumn day in 2015, Chief Information Officer Jakob Kern sat in a reassuringly beige New York conference room, explaining how the aid world's tech teams are turning to data to help feed people. By the time he would board his flight back home just 48 hours later, Kern would be named WFP's highest-ranking representative in war-torn Syria.
He had started his career as a civil engineer three decades earlier in Switzerland and then Nepal. But it was building roads in Liberia that would help pave the way for his later humanitarian assignments in Eritrea, Democratic People's Republic of Korea, Italy and Syria.
Jakob, a jack of all trades and master of many roles.
To be an aid official in a war zone takes diplomacy and grit. Meetings and negotiations abound, jammed between piles of paperwork here and yet another checkpoint there.
In a civil conflict, the myriad of warring parties can make it difficult for relief organizations to operate. For any aid official, brokering access for humanitarians to provide assistance is always high on the agenda — safe, unhindered access so that aid workers can do what they are meant to do, deliver.
"We're able to get to places where others can't," Jakob says, talking about WFP and what sets the organization apart.
"Syria," he says unequivocally, "is an example where we show our strength."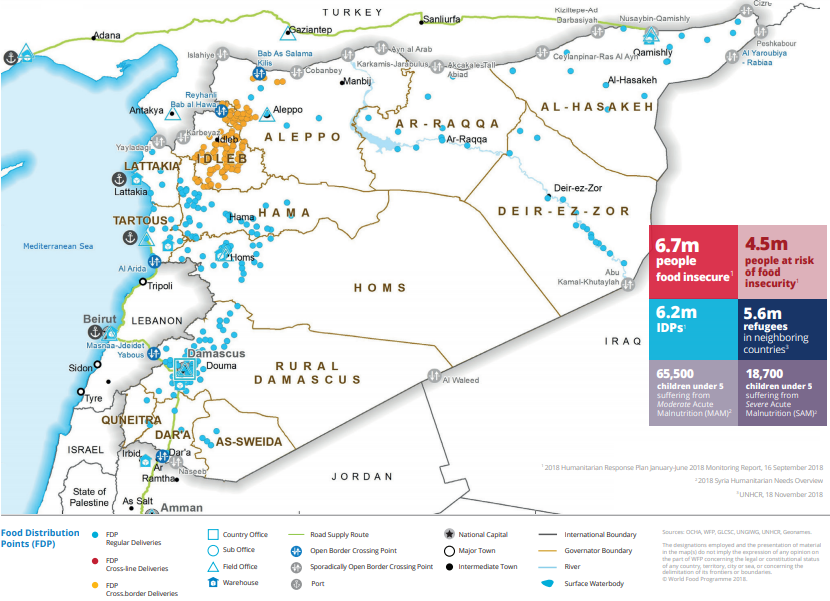 The hourglass is rumoured to have been invented sometime during the 8th century by a French monk named Luitprand. Some historians believe that the precursor of this time-tracking instrument has its origins in ancient Rome, where it was most likely used to time speeches in the Senate.
But in the modern-day version of the city — home to WFP headquarters and Jakob's current office — a three-lobed device complete with a ball bearing takes the place of two globes connected by a slim throat and sand.
"It's a fidget spinner," says Jakob, giving it an excited whirl. "My team knows that they have to state their case by the time it stops spinning."
"It takes roughly four minutes to stop," he adds, beaming.
The harsh and cruel reality of life as an aid worker is that it can be cut short. From bombs to fatal roadside accidents, the threats can come from sky or from the ground. In some cases, aid workers are unabashedly targeted.
When he was Country Director in WFP's Syria operation, Jakob led a team of 400 people. Seasoned professionals and aid worker novices, they were all dedicated to the mission and Jakob, responsible for each one them.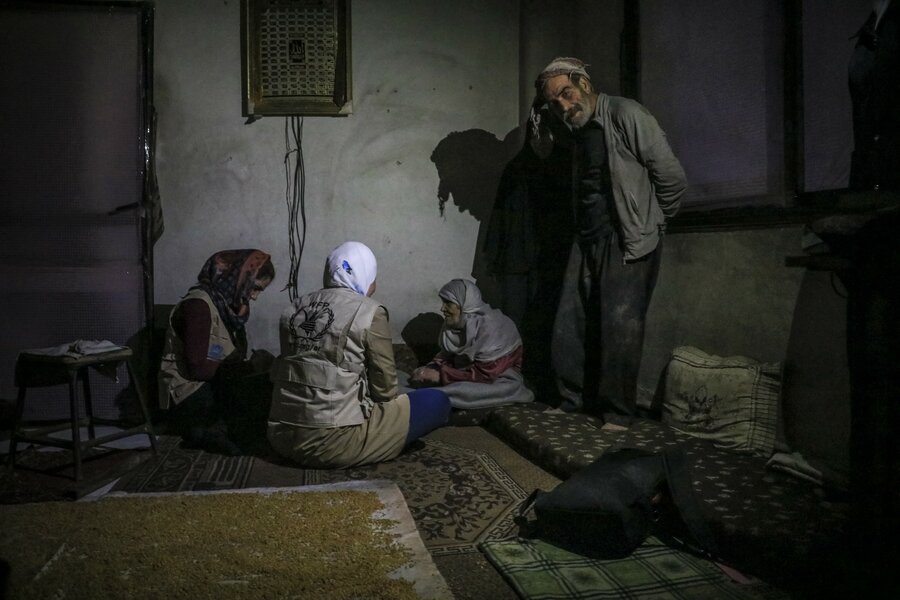 "My people were my biggest concern. Always."
Many of the battles — like fighting the apprehension over the safety of your staff, and naturally, your own security — are internal ones. That is, until they become real.
"I was in a besieged area with the team," Jakob starts. "In the middle of the night, we heard helicopters flying over us. There was bombing in the city next to us. We were in total darkness, praying that we would make it out okay."
Since the onset of the Syria crisis nearly eight years ago, a distressing 197 humanitarians have lost their lives bringing aid to those whose lives depended on them. An overwhelming number of them were Syrian.
Tragedies do not discern.
Jakob makes the spinning fidget spinner come to an abrupt stop. He looks up, almost as if he were waiting for a reaction.
"It was a joke," he says, letting a smile loose.
"The fidget spinner. It was a joke," he repeats as he glides it across his desk.
As the current Director of Supply Chain — a division dedicated entirely to the process of planning, procuring and delivering food and other humanitarian relief — Jakob oversees operations in 80 countries, with staff spread out in each.
"Supply Chain is unique," he says. "And it isn't because we have shipping, aviation or trucking, but it's the fact that we do everything together."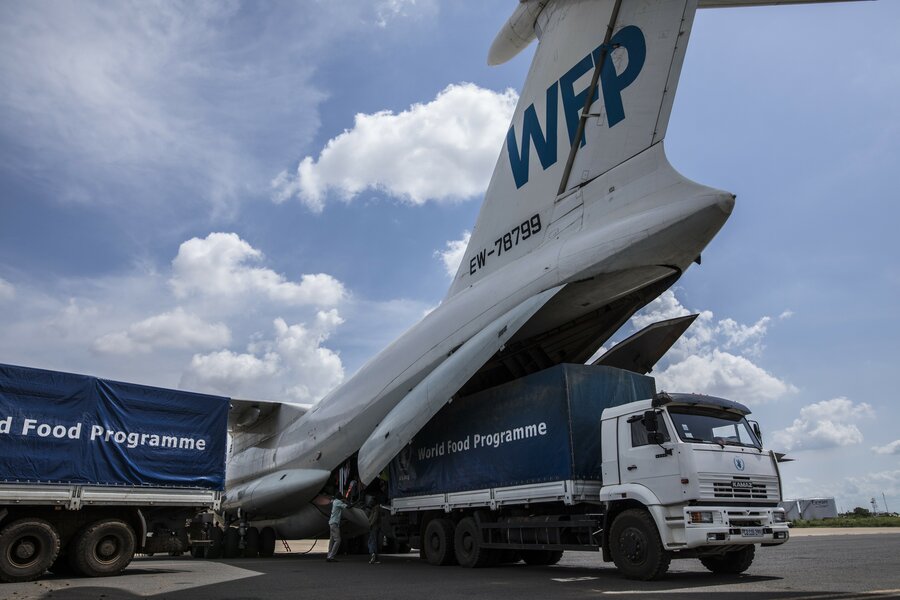 In 2018, Supply Chain bought 3.5 million metric tons of food valued at US$ 1.64 billion, of which 80 percent was bought from developing countries. While 2.7 million metric tons of food was shipped by sea, the rest was moved by trucks and aircraft.
On the opposite end of the Supply Chain chain, is retail. The world's poorest spend up to half of their income on food. By using its expertise in market analysis and training both staff and affiliated retailers, WFP has helped strengthen the retail sector in many of the countries it works in. In 2017, WFP delivered US$ 21 million in additional purchasing power to the people it assists.
Kern preempts the next question.
"When you move 4 million tons of food a year, food quality is what keeps you awake at night — especially because half of the people who receive it are children," says Jakob.
"Safe and nutritious food is an imperative for us."
There is no need to elaborate.
Four years into the crisis in Syria, yet another conflict had reached the tipping point and was about to explode into all-out war.
On the southernmost tip of the Arabian Peninsula, where the Middle East and the Horn of Africa see each other, is Yemen. Since 2015, the war there has embroiled millions—men and women who have seen food imports blocked, paychecks frozen, money devalued, and families and friends literally starved.
The headlines had warned of an impending famine in 2017; in December 2018, that bleak prophecy was one step closer to being fulfilled. According to the latest food security data, humanitarian aid is all that has been preventing the country from falling into catastrophe. That's 20 million people out of a population of 30 million who would not know where their next meal came from, if not for aid.
Necessity is the mother of invention.
"Supply Chain is flexible because it has to be," says Jakob. "Look at Yemen. Once the port of Hodeidah was blocked, we said, let's get to the port of Salalah in Oman and bring the food in from there — and that's exactly what we did."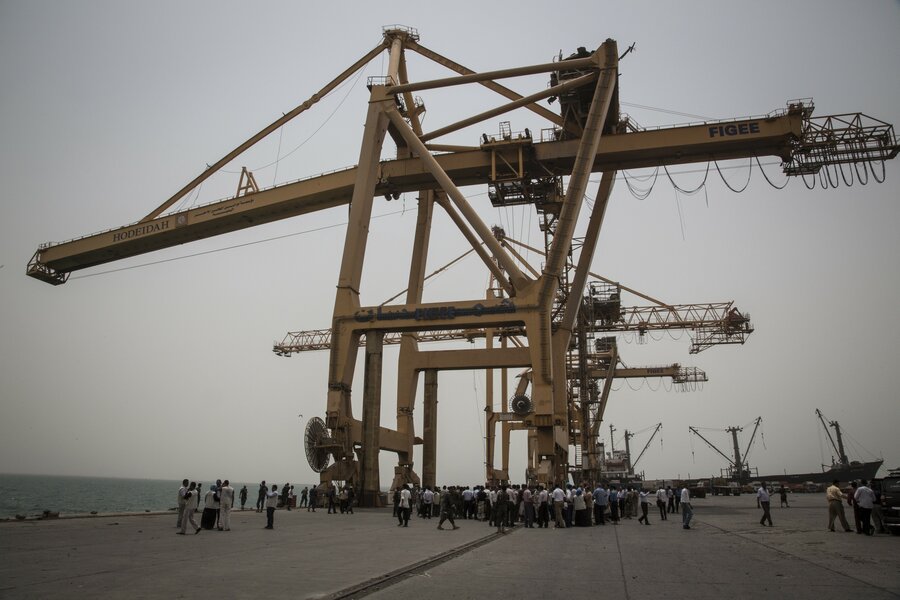 Seventy percent of all goods that enter Yemen arrive at Hodeidah. For over a year, only 20 WFP chartered vessels have been able to access the port — simply not enough to feed the seven to eight million people WFP has fed each month until December's recent scale-up.
"We sent a team to Salalah, Oman, and they made contact with the mill and the port. Everyday, 500 tons of wheat flour are being milled there and then trucked across the border into Yemen."
He reflects. "It was somewhat similar in Deir Ezzor."
Jakob elaborates, meticulously, mechanically. "Deir Ezzor was under siege. ISIS had encircled the city, severing our access. We used parachutes to drop the aid because it was our only option."
"The first airdrop we tried was in February 2016. We dropped 21 tons of food assistance but some of the parachutes malfunctioned and some of the pallets missed the drop zone entirely. It wasn't just unsuccessful, it failed miserably. "
Not just direct, but brutally honest.
At the height of the Deir Ezzor operation, WFP delivered food and other relief supplies by air five days a week to nearly 100,000 people. By the time the land corridor allowing aid workers to move supplies was opened, WFP had completed more than 300 airdrops, and Jakob would be six months shy of finishing his time as Country Director.
There would still be other key moments before he would leave Damascus for Rome. Convoys carrying aid would finally enter Raqqa, Douma and Eastern Ghouta. All places in Syria crippled by war, where the need for food is as strong as the need for peace.
"Syria was the best experience I have had," he says.
He pauses before his hand reaches for the fidget spinner.