Cost of cuts: Funding shortfalls threaten to push millions facing hunger to brink of starvation
Afghanistan and DRC are among humanitarian emergencies where the UN World Food Programme is being forced to scale back operations
, Elizabeth Bryant and Peyvand Khorsandi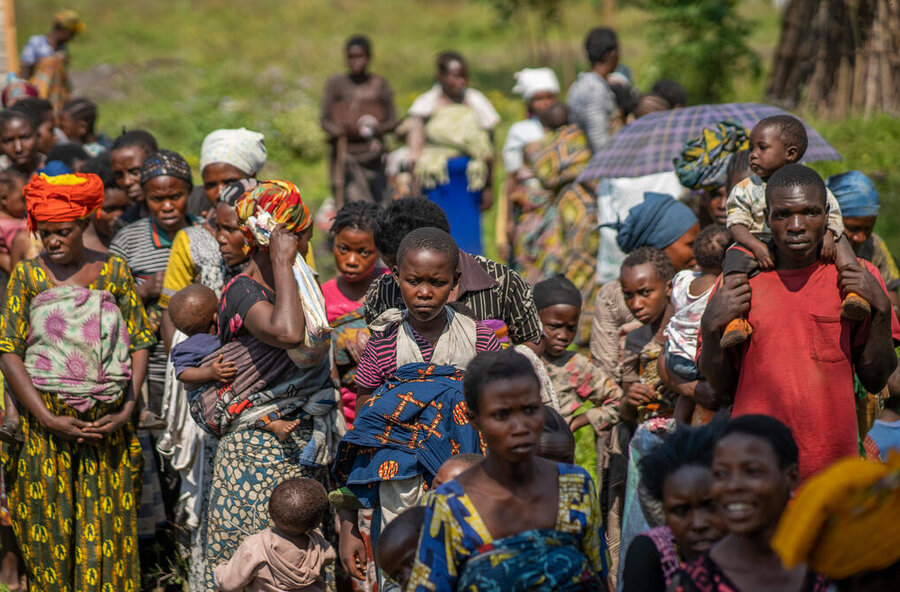 Up to 24 million people could slip into emergency hunger over the next 12 months, according to new figures from the World Food Programme (WFP) – the UN organization is being forced to make drastic cuts to most of its operations as funding plummets.
WFP's new calculation concludes that every 1 percent cut to its food assistance means 400,000 pushed from crisis to emergency hunger.
This would leave people on the brink, forced to take desperate measures to survive and at risk of dying from malnutrition.
"With the number of people around the world facing starvation at record levels, we need to be scaling up life-saving assistance – not cutting it," said WFP Executive Director Cindy McCain. "If we don't receive the support we need to avert further catastrophe, the world will undoubtedly see more conflict, more unrest, and more hunger."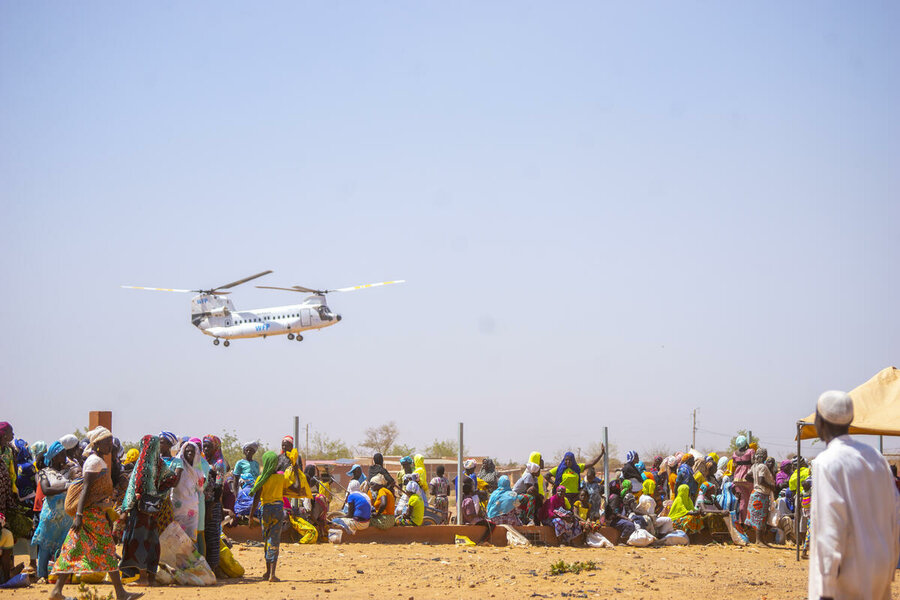 Experts at the agency fear that a humanitarian 'doom loop' is being triggered, where WFP is being forced to focus on saving the lives of people facing starvation at the expense of people going hungry.
Massive reductions have already been implemented in almost half of WFP operations, including significant cuts in hotspots such as Afghanistan, Bangladesh, the Democratic Republic of the Congo, Haiti, Jordan, Palestine, South Sudan, Somalia and Syria. The ripple effects of these cuts in life-saving aid will cause emergency levels of hunger to skyrocket even higher, creating more humanitarian emergencies in the future.
Acute malnutrition has left some 45 million children wasted, or painfully thin. This year alone, the number of acutely malnourished women and children climbed to nearly 36 million in WFP's 19 biggest nutrition operations. 
While WFP has sharply expanded its nutrition response – reaching a record 28.5 million women and children around the world last year – funding cuts are shrinking our ability to reach people most needing assistance. 
---
In focus: Nutrition in two of WFP's biggest emergencies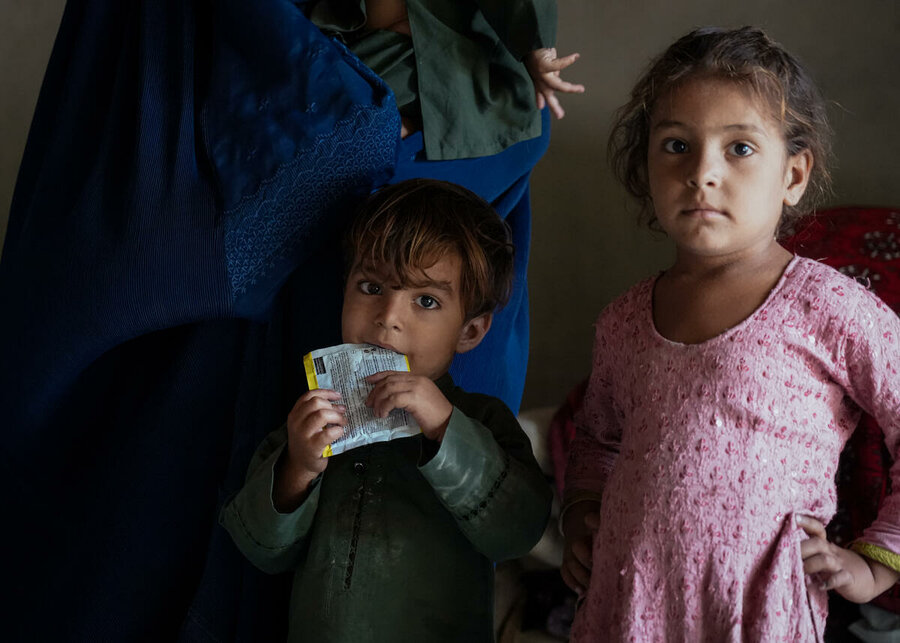 Afghanistan 
Four decades of conflict, three years of drought, high food prices, entrenched hunger, poor access to clean water, sanitation and healthcare, and other formidable obstacles facing young mothers – these are just some of the reasons why more than 3 million Afghan children are acutely malnourished today; and the numbers are growing.
For many, WFP is a lifesaver. Our food and nutrition assistance have reached 8 million Afghan children in the first seven months of this year alone, along with 1.7 million pregnant and breastfeeding mothers.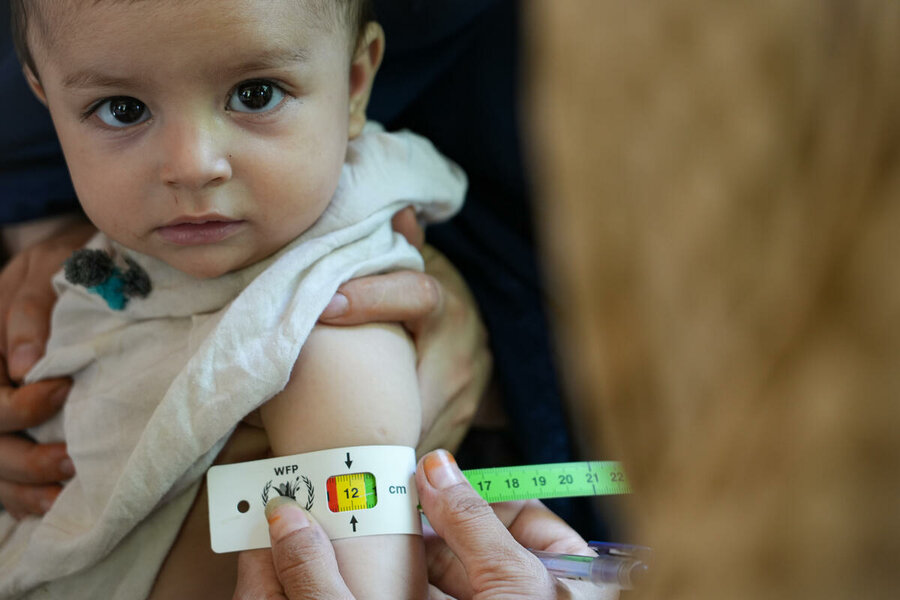 But more needs to be done, according to Mona Shaikh, WFP's head of nutrition in Afghanistan. "Young children need the right food at the right time," she said.
Today, fewer than one in ten Afghan children have access to even a minimum nutritious diet.
A serious funding shortfall is rolling back hard-won gains, forcing WFP to halve food rations and cut support altogether to millions of vulnerable Afghans. Among them are 1.4 million young mothers and children who no longer receive WFP's specialized nutritious foods.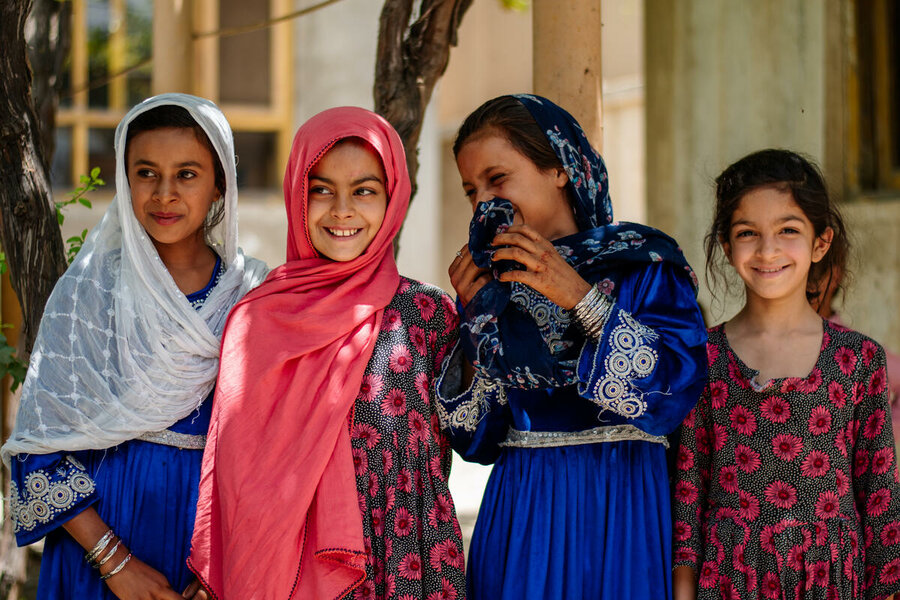 In many parts of Afghanistan, a dearth of clean water, sanitation and good hygiene is driving up cases of diarrhoea and other sicknesses that can be killers for acutely malnourished children.
"Something as simple as starting breastfeeding within the first hour of birth can have a huge impact on whether the child will thrive," Shaikh said, explaining why maintaining a focus on the health of pregnant and breastfeeding women is key.
---
Democratic Republic of the Congo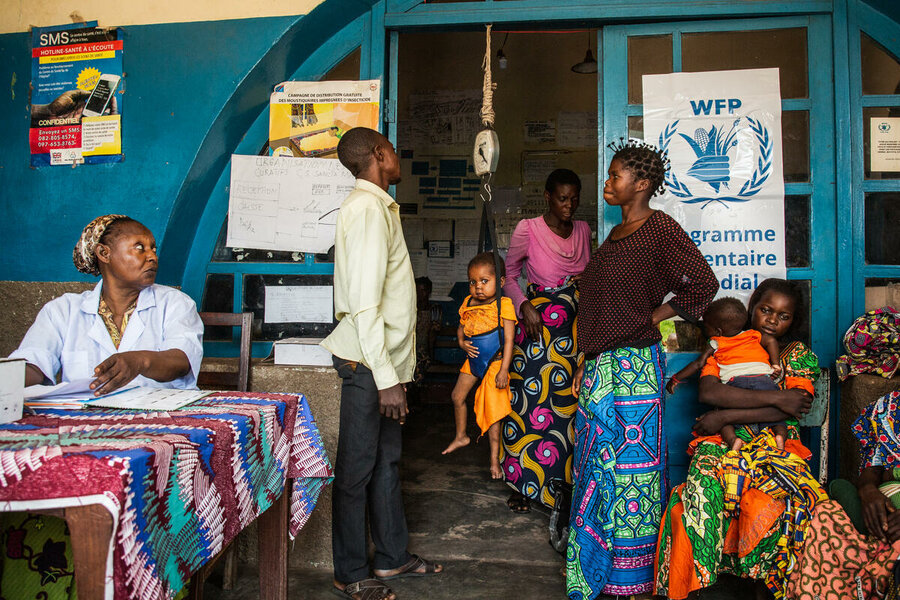 Resource-rich DRC counts among the world's biggest hunger crises, with nearly 26 million people severely food-insecure. 
Countrywide, roughly 4.4 million women and children are acutely malnourished – an alarming statistic explained by a complex mix of conflict, poverty, poor agricultural and child-caring practices, cultural taboos and lacking hygiene and health infrastructure. 
To bring child malnutrition rates down, improving subsistence agricultural practices is key, said WFP nutrition officer Fortune Maduma. There are other factors too, such as "debunking cultural food taboos". In parts of Kasai, for example, pregnant women and new mothers are prohibited from eating protein-rich fish without scales, and eggs. 
In DRC, WFP operations face a US$774 million funding shortfall, including some US$45 million to provide nutrition assistance to malnourished children and other vulnerable people, particularly in the northeast.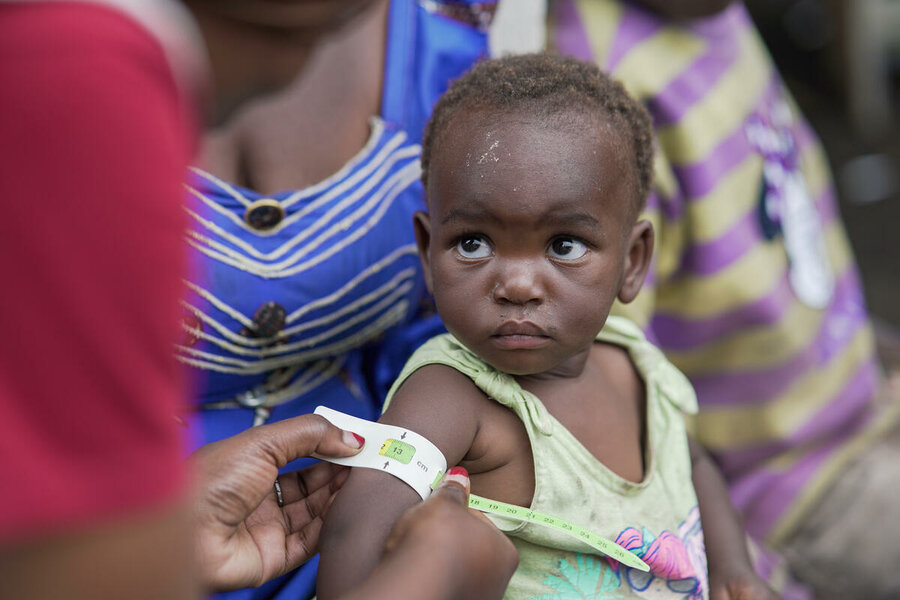 Where WFP has the means, our interventions are making a difference. In parts of DRC's Nord Ubangi region, for example, WFP's nutrition-focused cooking classes have doubled the number of families eating more diverse diets. 
A comprehensive WFP nutrition prevention programme, carried out with UN partners in the northeastern town of Minova, sharply reduced the levels of stunting from 66 percent to 51 percent over three years.  
But overall, the child malnutrition picture is bleak. "What we do know indicates the situation is getting worse," said Maduma. "Especially in the East, with more displacement and increasing conflict." 
Globally, WFP has sharply expanded its nutrition response – reaching a record 28.5 million women and children overall last year – but funding cuts are shrinking our ability to reach people most needing assistance. 
Read more about WFP's work in Emergencies 
Now is the
time to act
WFP relies entirely on voluntary contributions, so every donation counts.
Donate today