Hope in Aleppo: WFP responds to the coronavirus in Syria
The World Food Programme is working with USAID to meet the nutritional needs of mothers and children
, Jessica Lawson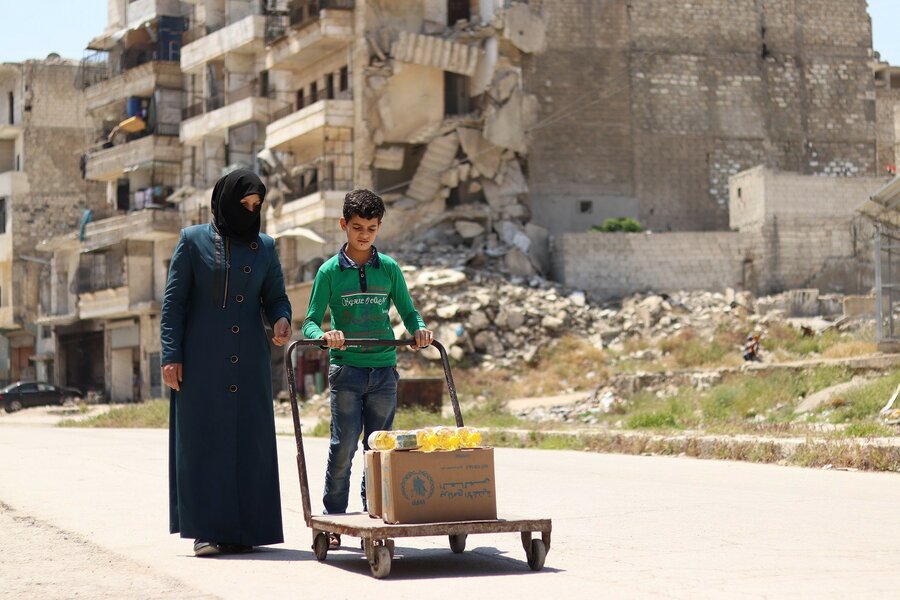 For more than nine years, families in Aleppo have struggled under the weight of intense conflict, uncertain futures and the knowledge that the road to rebuilding their lives will be a long one.
In February, the skies above Aleppo fell silent at last — peace had finally arrived after years of conflict devastated the city. Then in March, coronavirus struck. Lockdowns were implemented across Syria. Families lost their incomes overnight, food prices hit record highs and more families than ever before were food insecure.
World Baking Day: The entrepreneur supplying bread to 90,000 Syrians
With World Food Programme support, Abdulkader Akkam rehabilitated three bakeries for vulnerable people in Aleppo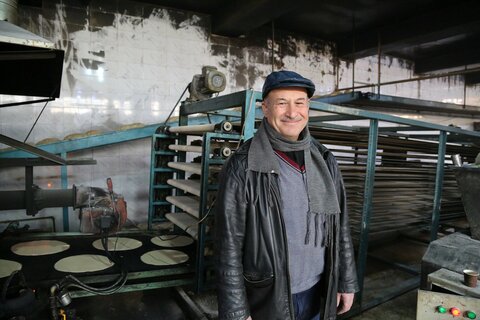 "Syrians have endured more than they can handle," says Corinne Fleischer, WFP's Country Director in Syria. "Families have experienced hunger, conflict and now COVID-19 is pushing record numbers of people into poverty and food insecurity. Humanitarian needs have never been higher, and we must do everything we can to help families who have already been through too much."
Tackling malnutrition
On a quiet street in Eastern Aleppo, Muhammad enters a medical clinic — one of the few buildings on the street that aren't completely destroyed. He is immediately greeted by the sight of women nursing babies, children making new friends and nurses weighing, measuring and monitoring mothers and children. It's busy, noisy and a sign that life is slowly returning to this neighbourhood.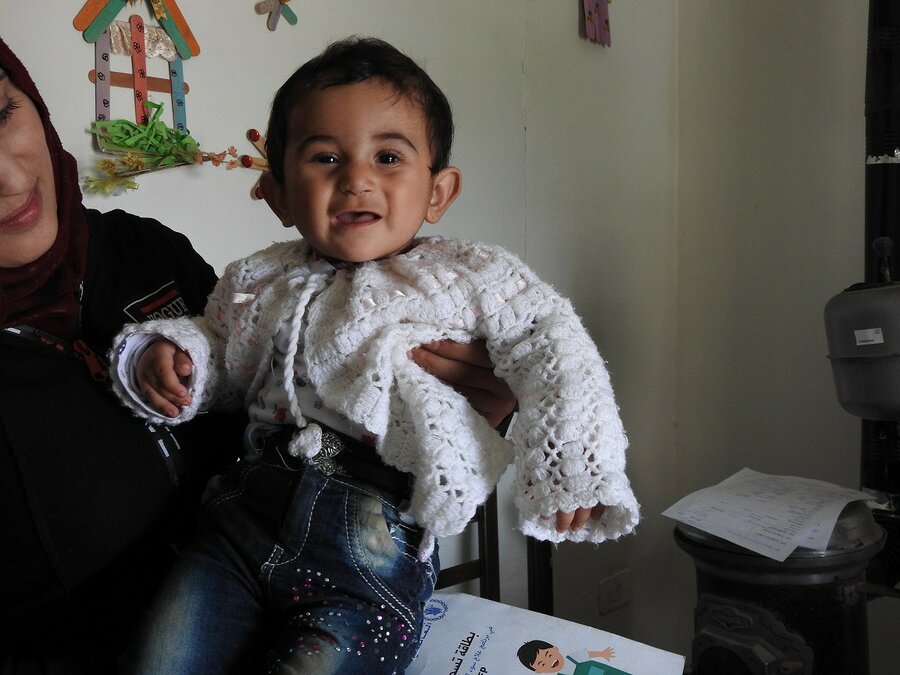 For the past two years, Muhammad has supported vulnerable pregnant and nursing mothers and children under five years of age to prevent and treat malnutrition. With support from the World Food Programme (WFP), mothers and children in Aleppo and across Syria are getting the help they need to build their immune systems, stay healthy and have the best chance possible to fight off diseases. In the grip of a pandemic, this work is more critical than ever.
'We had to leave the house because of conflict when I was three months pregnant.'
"Once a pregnant or nursing mother or child under five has been identified as malnourished, staff first explain the condition to the parents," says Muhammad. "They are given sachets of supplementary food from WFP, that helps them to get the nutrients they need. The staff then conduct follow-up visits to monitor their progress and provide nutrition advice and support."
He adds: "If women and children follow this programme, it has a very big impact — 90 to 100 percent of participants graduate from the programme and they finish healthier and happier.
"Many women are still feeding their babies when they get pregnant again, and this takes a huge strain on their bodies. It is difficult for them to get the nutrients they need, so this extra support helps them a lot."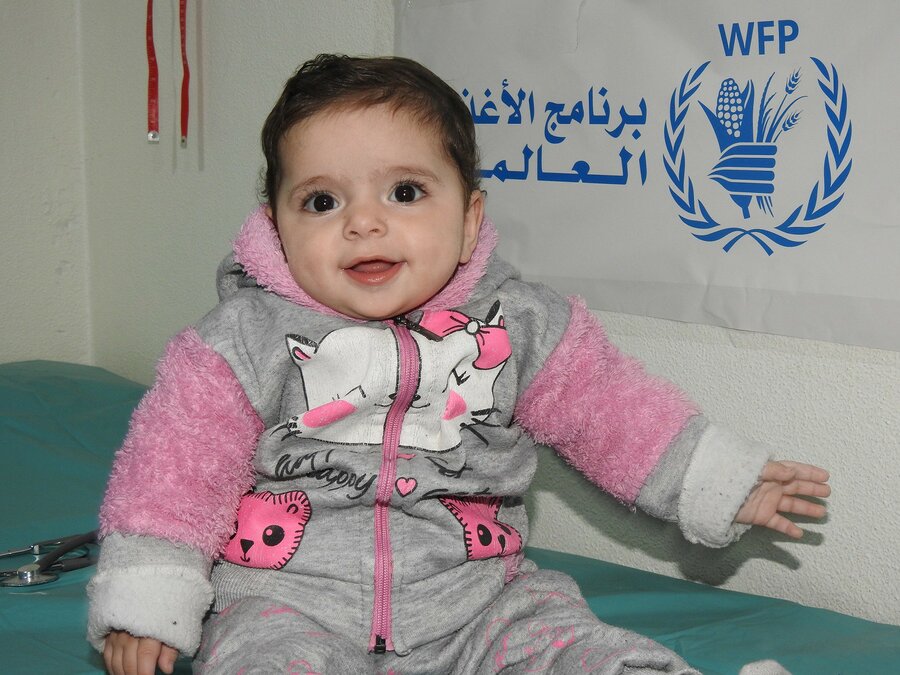 In response to the coronavirus pandemic, WFP has adapted its operations to keep families safe. Instead of a two-week supply of nutritious food, they now receive a month's worth, so they can come to the clinics — which implement strict guidelines — less often.
More than 302,000 mothers and children across Syria currently receive support from WFP to fight malnutrition. Meet some of the children who have shown that with the right assistance, a brighter and healthier future is possible:
Tasneem
Three-year-old Tasneem was born in east Aleppo when the city was still under siege. "I couldn't eat all that I craved back then," says her mother Laila.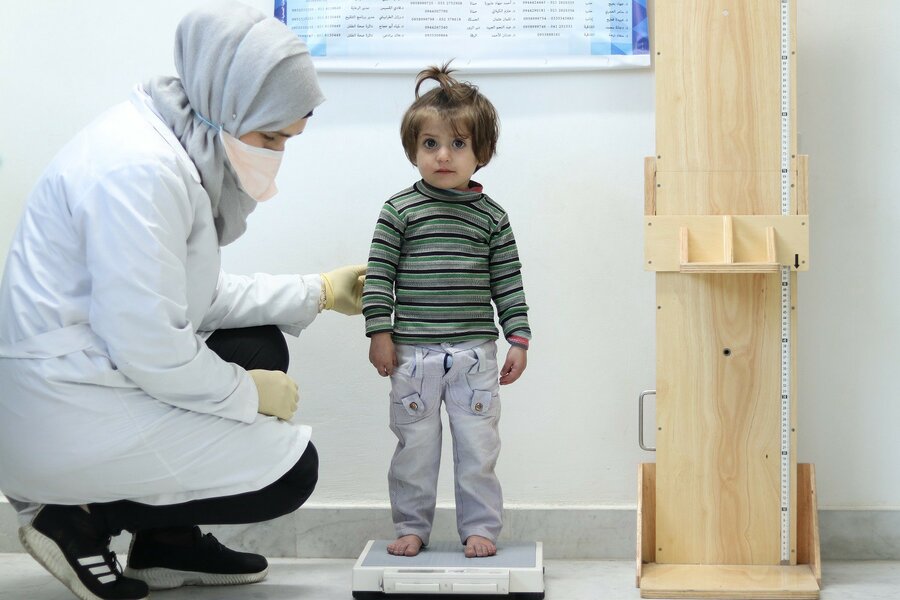 "I relied mainly on rice, bulgur, lentils, and other dry legumes. Meat, fruits and vegetables were so expensive, and we could barely afford the necessities. We had to leave the house because of conflict when I was three months pregnant with Tasneem. We managed to protect the children, thank God! And that's what I cared about the most at that time."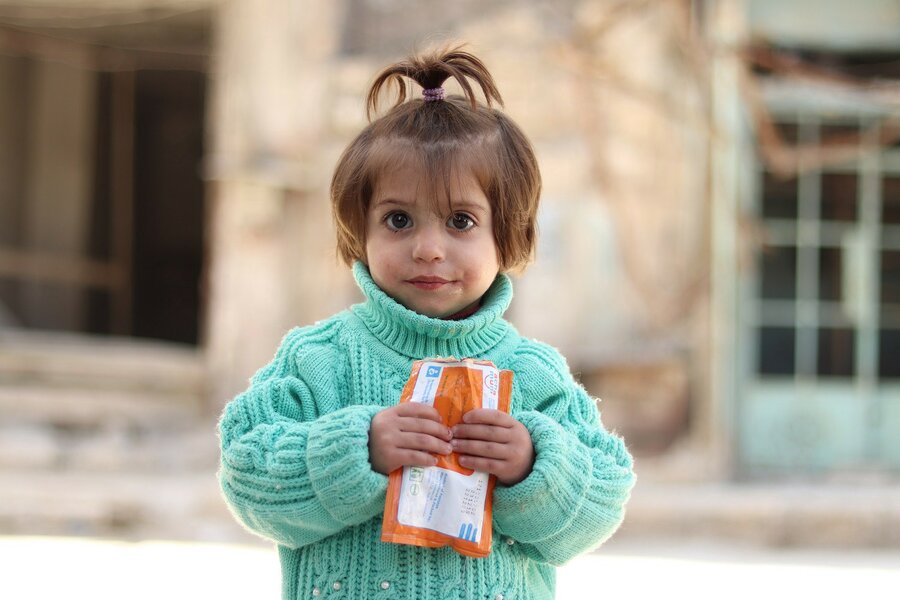 Laila adds: "When I gave birth to Tasneem, everyone was constantly telling me she is so thin for a newborn. I got really worried and took her to the clinic, where they told me she is malnourished and needs to be treated."
Tasneem received nutrition support from WFP for two years and is now at a healthy weight. "Tasneem could barely have anything to eat when she started eating solid food due to lack of appetite," says Laila. "She would refuse to eat and might even vomit when I try to give her any food. Now, look at her! She is running around the house like any healthy child. She plays with her sister and the neighbour's kids. I can't be happier to see her like that now".
Fadah and Betul
Fadah came to the clinic when her daughter Betul was just 15 days old. "She was very sick," says Fadah. I tried the paediatrician's office and it was very crowded.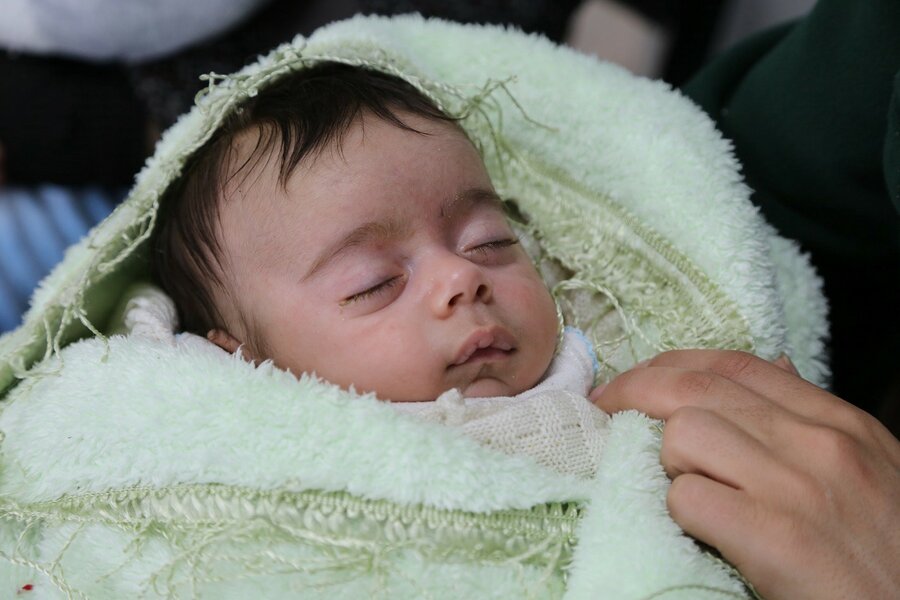 "My father suggested we come here instead. I started coming to get help for my baby, but when the doctor saw me, she said I looked very thin and tired. I lost lots of blood during birth and had yet to recover."
She adds: "They weighed and measured me and my daughter and six weeks ago I started treatment. The doctors also helped Betul. I was given 30 sachets of food and I eat one each day. I'm breastfeeding much better now, and my baby and I are much healthier. Coming here makes me more hopeful for the future. I just want my daughter to have a better life than I did. I wish for peace and a better life."
Hasnaa
"Hasnaa loves the sweet taste of the food [WFP's nutrition supplements] and asks to eat it each day," says the girl's mother, Nour.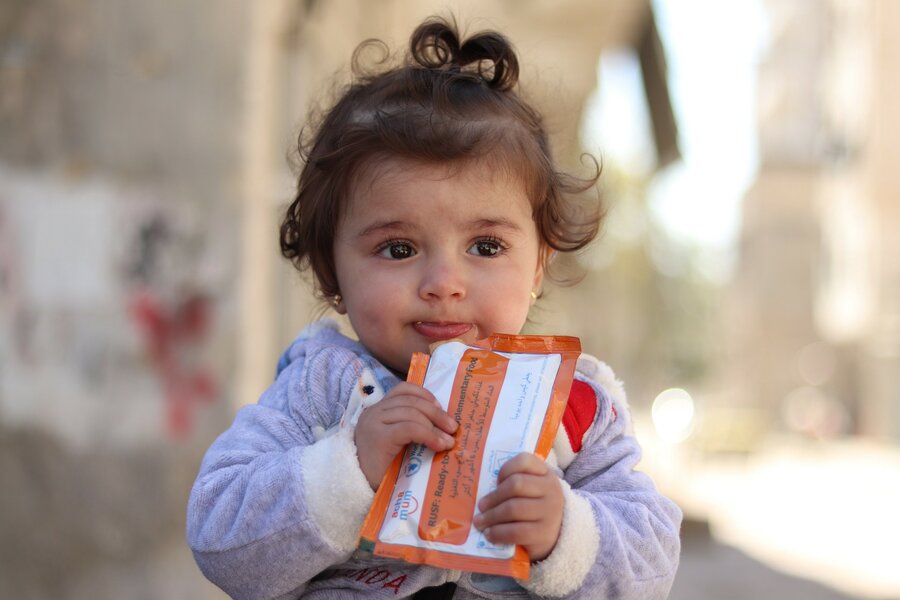 "This is the first time she has eaten sweet food. We started coming to this clinic last year, but she was readmitted in the programme in January 2020. She is slowly gaining weight but it's hard. She's so thin, I want to keep coming so he can get treatment. Plump children are healthier, and this is my dream for my daughter. I have four children, but she is the smallest. I want all of my children to be happy and healthy and strong."
Each month WFP provides lifesaving support to 4.8 million people across Syria. With USAID support, WFP is able provide food and nutrition to Syrian families. This funding is critical to ensure that mothers can stay healthy and give their children the best start to life.