World humanitarian day: 'WFP school meals save many girls from forced marriages'
Two women who received World Food Programme school-feeding support as children on their passion for serving WFP as humanitarian workers today
, WFP Editorial Team
Joyce Namoe, a programme associate with the World Food Programme in Uganda, joined WFP in 1999.
She is passionate about using school feeding as an incentive for parents to keep girls in school.
"We're saving a lot of girls from early marriages, forced marriages," she says. "Just run to school, once you enter the gate, you are saved."
And she should know – when she was 19, Joyce took the radical step of running away from her family, all the way to Kenya, to avoid marrying a man chosen for her by her parents.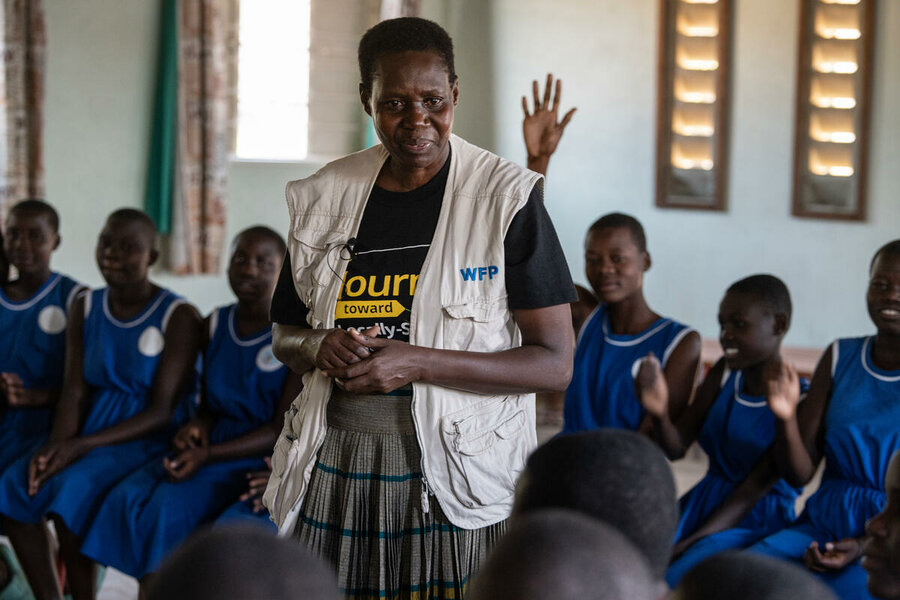 After a perilous journey across the border, she landed on her feet teaching English and maths to novice nuns at a convent. But she always knew she had to return. 
"I wanted to come back and tell other girls that you can make it as a girl. There is hope as a girl. You can be somebody in society as a girl," she says. "If I had not passed through the school, I wouldn't have survived a forced marriage." 
Today Joyce oversees school feeding at the very WFP-supported girls' school in Kagole, in the sub-region of Karamoja, she attended as a child – which she credits with 'saving' her.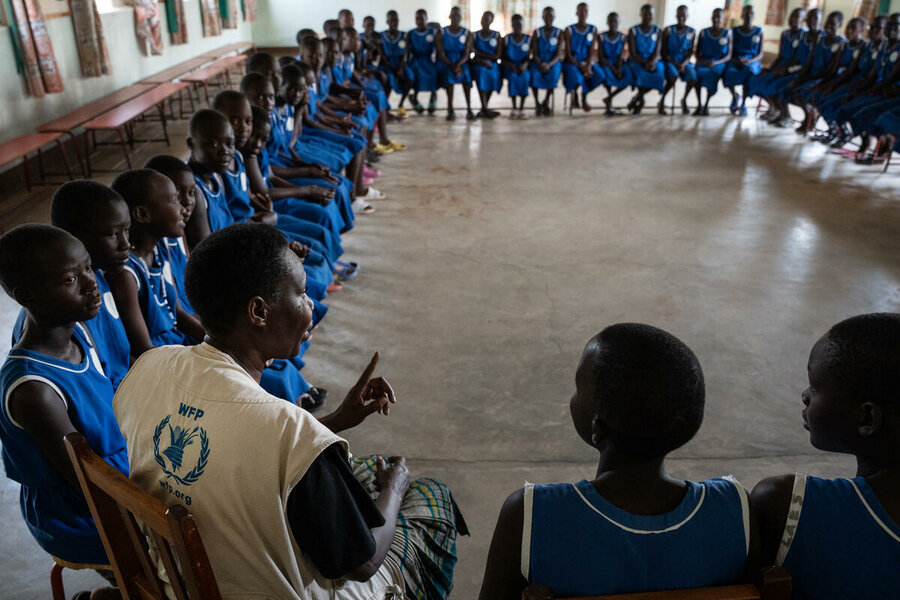 "School meals mean a lot for these children," she says. "They incentivize parents to send girls to school – and school is a lifeline for girls."
By going to school, "at least you're able to eat once a day, or even twice a day because we give them breakfast, we give them a mid-morning snack, lunch," adds Joyce.
Sadly, widespread poverty means forced marriages persist – livestock is capital and livestock ownership carries the promise of security for many parents.
"When they see somebody that they think has cows, they will force you to marry that person," says Joyce. 
"Girls need to understand who they are, that they're able to stand up and resist some of these cultural practices that we believe in as a community."
---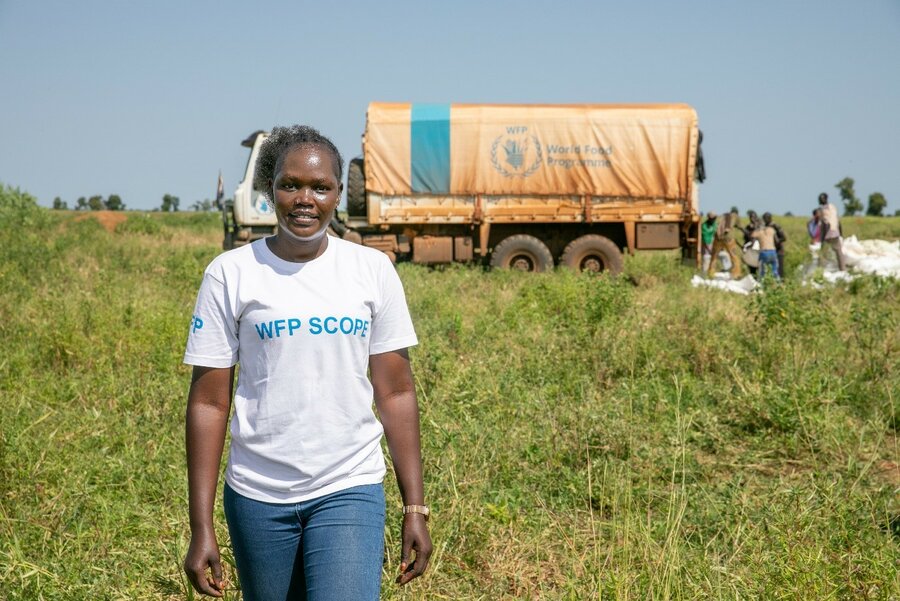 Julia Poni is a WFP field monitor in South Sudan who, like Joyce, also went to school supported by WFP school meals as a child – but, growing up in Juba, she had a very different experience. 
"My father was a teacher and wanted me to study despite the pressure from the community," she says. "It was normal for girls to marry as young as 13, but it was not the case for everyone."
After finishing secondary school, Julia moved to Malakal in the north of the country to get her diploma in IT at Upper Nile University.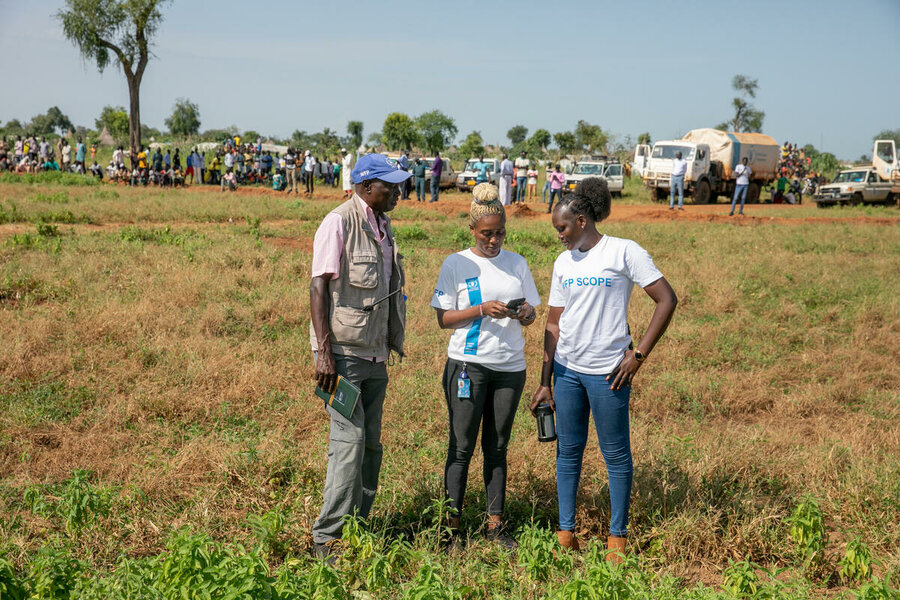 Upon graduating, she began applying for jobs and, a few months later, she got an offer to work for WFP's Field Office in Maban. 
"As a kid I always had a passion to support, to help people, because I grew up in a conflict and I saw people suffering around me," she says. 
She adds: "If I could say something to young Julias out there, I would tell them to study and follow their dreams. Despite all the challenges, a dream is not just a dream; I am living my dreams now and their dreams can also become their reality."
Now is the
time to act
WFP relies entirely on voluntary contributions, so every donation counts.
Donate today