Libya floods: WFP at hand as scale of humanitarian catastrophe unfolds
WFP delivers assistance to hundreds of families in Benghazi as it prepares to reach 5,000 families
, WFP Staff
You can help families affected by catastrophic floods in Libya. Donate now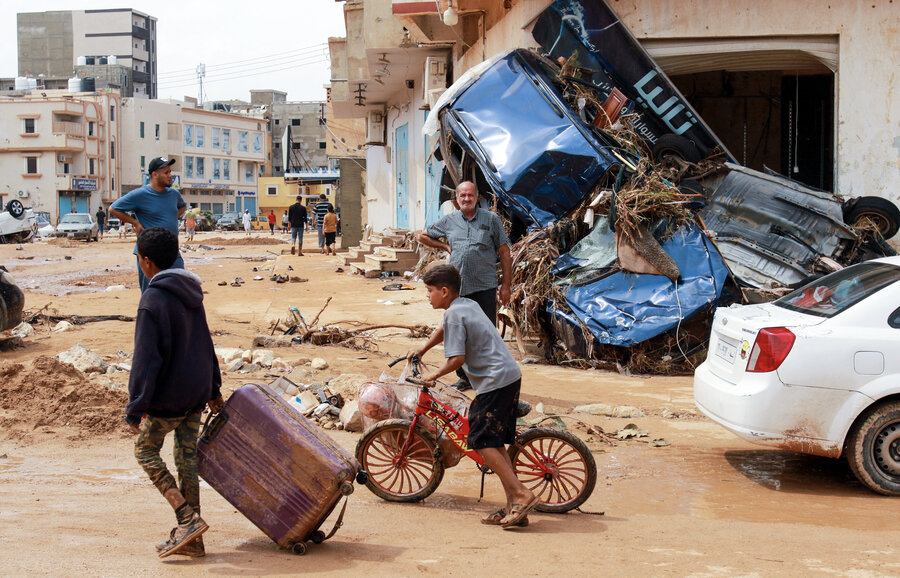 The World Food Programme has despatched its first batch of food assistance in Libya in the wake of the devastating floods which have killed thousands of people and left more than 10,000 injured or missing. 
In coming days, WFP aims to reach more than 5,000 families whose lives were turned upside down when two dams near the port city of Derna burst after being hammered by Hurricane Daniel over the weekend.
Entire neighborhoods in Derna disappeared, along with their residents, swept away by water after the two aging structures collapsed, creating a catastrophic situation that is out of control.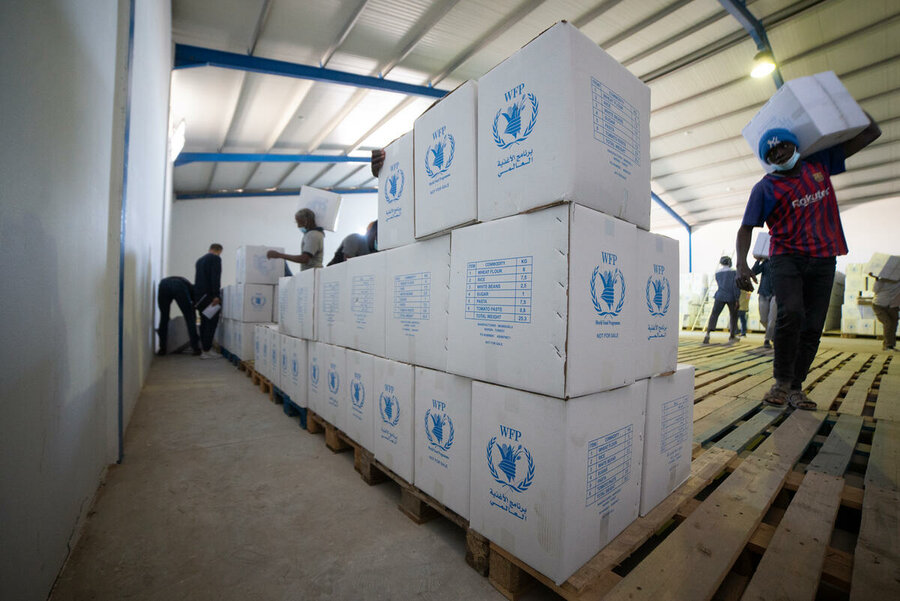 Derna is the worst-affected city while Albayda, Almarj, Benghazi, Bayada, Al Owailia, Taknes (AlJabal Al Akhdar), Talmeitha, Tobruk, Toukra, Shahhat, and Sousa were also hit. 
On Tuesday, WFP commenced its response with cooperating partner LibAid, distributing rations – that include sugar, pasta, rice, wheat flour, tomato paste, white beans and cooking oil – to hundreds of families across 16 locations in Benghazi. 
More than 2,000 storm-affected and displaced people who fled from Derna to Benghazi already received food and distributions are ongoing.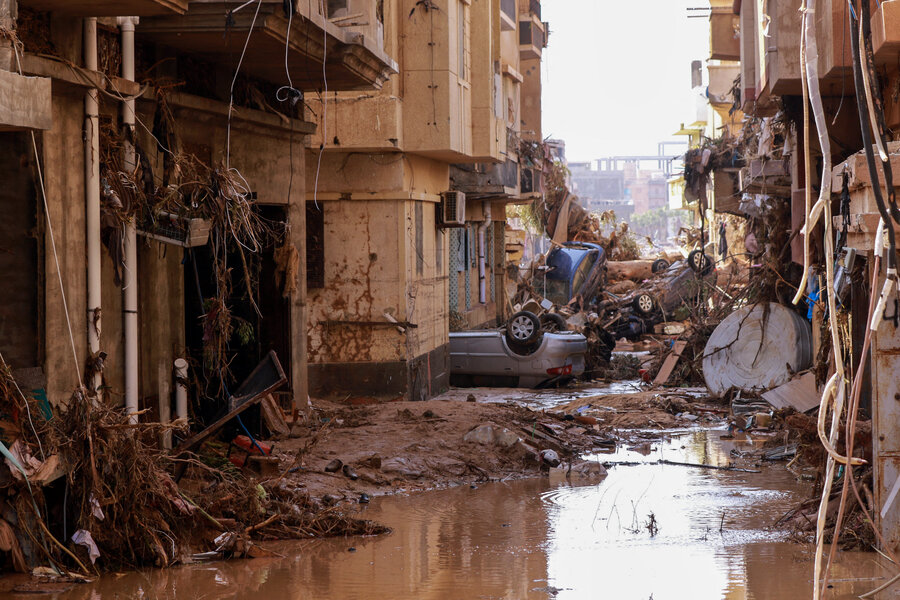 WFP already assists more than 52,000 people in with in-kind food and cash grants in Libya, including internally displaced people, returnees, and migrants in urban areas, while supporting the Government in resilience-building activities such as school feeding.
The frontline agency responding to emergencies caused by conflict, climate shocks, pandemics and other disasters, WFP is currently tackling ongoing crises in around 20 countries or regions.
Each day WFP has 6,500 trucks, 20 ships and 140 planes on the move, delivering food and other assistance in some of the most remote and challenging parts of the world.
Learn more about WFP's work in Libya