Reporting success stories: Six highlights from WFP's programmes in 2016
Delivering food assistance in Syria
, World Food Programme
From distributing locally produced yoghurt in Burkina Faso to providing earthquake relief in Japan, from deploying portable bridges in Malawi to delivering food across borders in Syria: the World Food Programme's (WFP)'s Standard Project Reports tell some exceptional stories about its work in 2016.
WFP's latest Standard Project Reports (SPRs) offer insights into the performance of its programmes in 2016. Here are six of the most compelling stories the reports describe, regarding WFP's efforts to save and improve the lives of millions of people around the world.
Delivering food assistance in Syria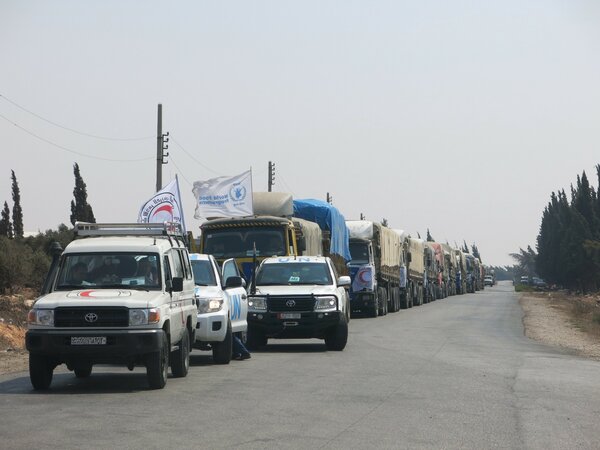 As one of WFP's most challenging emergency operations, delivering emergency food assistance to affected people in Syria requires a complex supply chain network with impressive figures. In 2016, WFP had 3,000 trucks and two planes supporting the delivery of 800,000 boxes of food to feed four million people every month. To reach those in greatest need in areas under siege, or otherwise impossible to reach with traditional deliveries, WFP adopted different solutions, including cross-line, inter-agency convoys, cross-border shipments, high-altitude airdrops and airlifts facilitated by the Logistics Cluster.
"Food gives us life and a sense of home and stability," Um Gaber, an internally displaced mother living in Dar'a told WFP staff as she fed her 10-year-old son rice and lentils that she receives each month in a box from WFP. Boxes contain Syrian staples, including pulses — white beans, lentils, chickpeas — salt, sugar, vegetable oil and cereals (rice, bulgur or wheat flour).
Bailey bridges in Malawi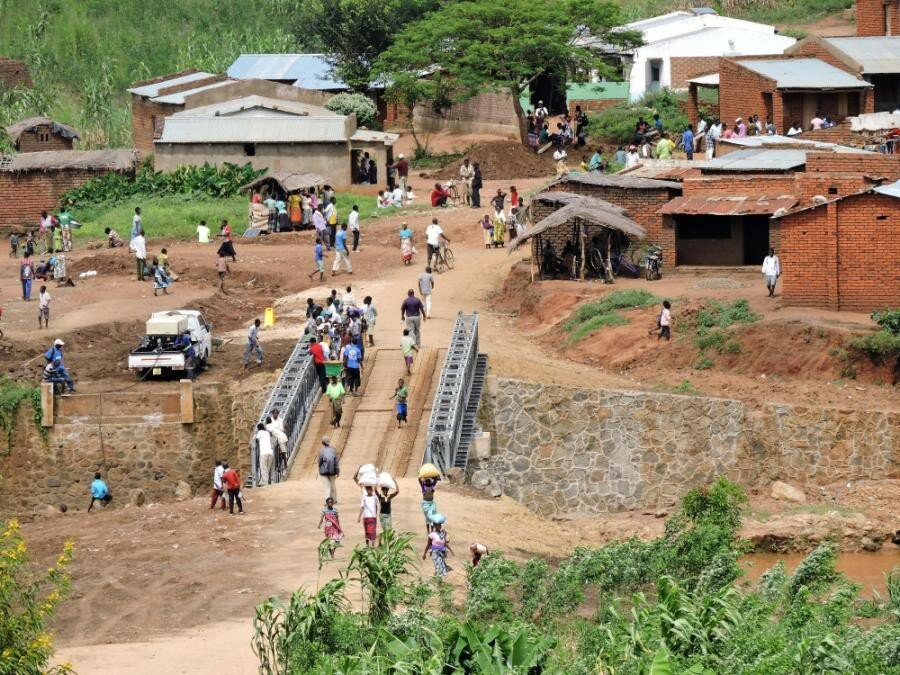 In Malawi, WFP installed five Bailey Bridges in the districts of Phalombe, Thyolo and Zomba to improve access to food insecure areas. Bailey bridges are built using portable steel structure elements and can be erected without using specialised tools or heavy machinery. WFP led the project management for all five constructions, from reviewing construction designs to ensuring quality standards. Once completed, the bridges reopened critical routes, allowing communities to reach key social services such as schools and health clinics, as well as markets, which resulted in improved access to food.
For local residents, these bridges make a huge difference: "The only big market where we buy our basic necessities, including maize, is across the river, so when the river is full, we can't buy food and end up going hungry," said Mr Gubudu, chief of a village near the Msuwazi river where the first bridge was built. "We have had many fatal accidents when the river is full, and children miss classes for several days at a time," added Kesteni Magaleta, a mother of four who lives near the river.
The bridges also contributed to increasing transport efficiency for WFP and other humanitarian distributors reaching out to communities hit hard by the 2015–2016 El Niño-induced drought.
Locally produced yoghurt for schoolchildren in Burkina Faso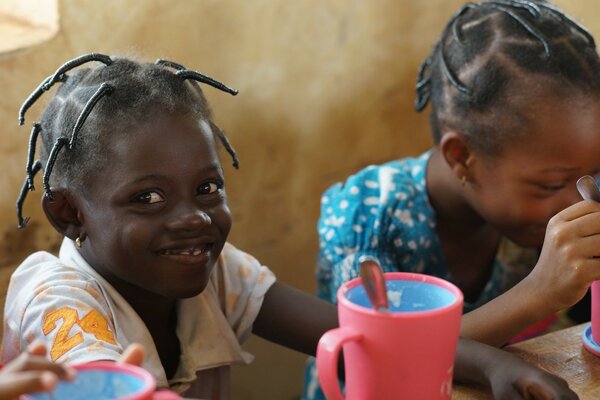 Out of the 127,149 schoolchildren in the in the Sahel region of Burkina Faso, the 4,500 students in and around the town of Dori received a special, nutritious treat with their school meals. In 2016, WFP supplied 20 schools in the area with yoghurt made locally by a women's association using milk from small-scale cattle breeders. The yoghurt provides children with much-needed vitamins and minerals, and is highly appreciated by them. "The yoghurt we have at school is the best in the world, it is so delicious!" 10-year old Diallo Hama Amadou said at a WFP-sponsored event. Talking about WFP's school feeding programme, Diallo Mariam, mother of a child at the same school, added: "As a mother, it is a big relief for me to know that my son has something to eat at school."
A special operation in Japan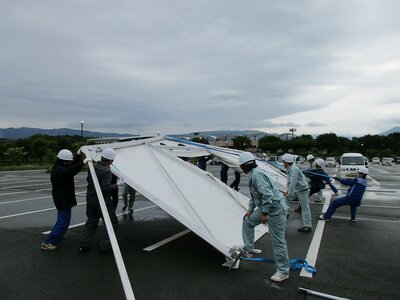 Japan is one of WFP's major donors, and WFP does usually not run any operations there. Yet in 2016, a special operation supported the Japanese government in managing technical logistics challenges and enhancing the humanitarian supply chain, in areas affected by the two heavy earthquakes that hit the country in April.
A mobile storage unit erected by WFP in the municipality of Kashima provided 240 m² of water-proof and wind-resistant working space, where an average of 70 volunteers per day were registered, briefed and debriefed during the emergency operations.
An app for smallholder farmers in Zambia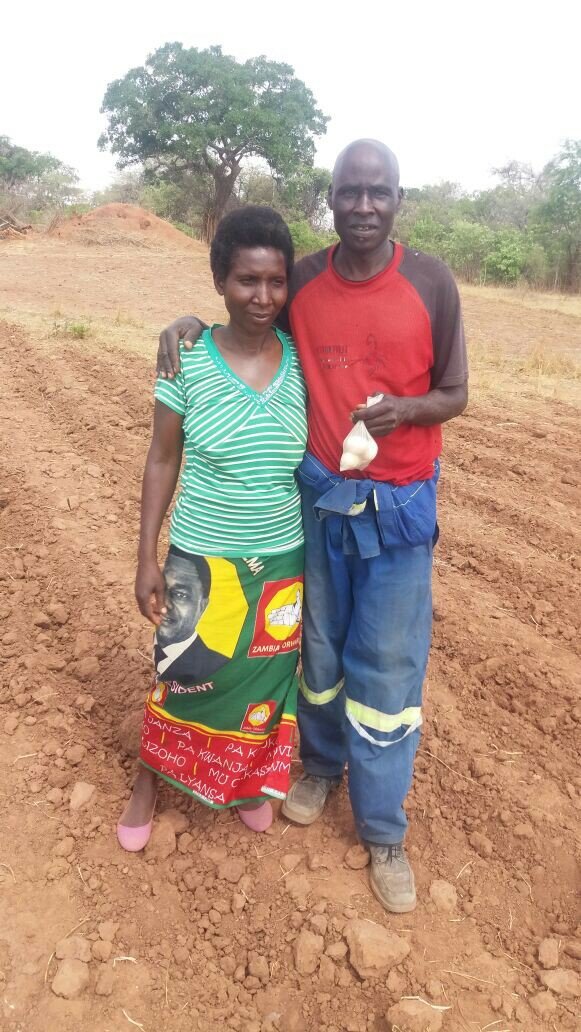 In Zambia, WFP has launched an innovative mobile application called Maano — Virtual Farmers' Market. The application aims to help smallholder farmers and traders to connect. Combining features of existing messaging, online-bidding, and transportation apps, Maano helps farmers to advertise goods for sale, find a buyer, communicate their exact position, and transfer payments. The application is being tested in the 2017 harvest and marketing season and may get extended to other countries in 2018 if successful.
The application's name, Maano, was given to the project by the first group of participant farmers. In their local language, Tonga, Maano means 'to be intelligent'. The farmers explained their choice, pointing out that "the success of this project depends on farmers using their heads" and that "the idea behind this project and the technology it uses are clever — we are using 'smart' phones!"
Coordinated emergency response in Ecuador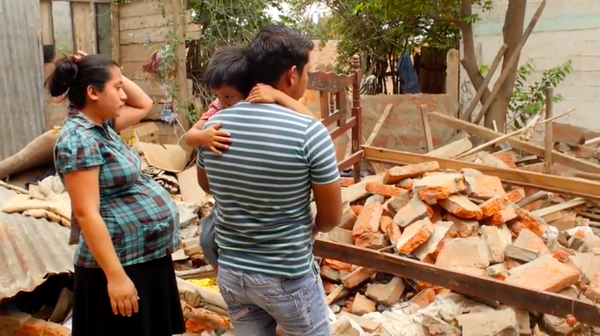 On 19 April, three days after the magnitude 7.8 earthquake that hit Ecuador, the Government requested WFP to provide food assistance to people in the provinces of Manabí and Esmeraldas. For the first time in Latin America, WFP responded to an emergency through the existing social safety net programme of a government. This made the response faster, more efficient and sustainable, and strengthened partnerships with the Government regarding improved preparedness and faster response to disasters.
Mayra and César, a couple with a 6-year-old child, lost their home in the earthquake when Mayra was almost 30-weeks pregnant with their second baby. "The earthquake left us homeless, and left my husband out of work, but fortunately we are still alive," Mayra said to WFP staff. "I feel quite relieved and calm now, because at least we have the [WFP] cash transfer. It is all quite complicated and very difficult, but we will move forward."
__
The operational sections of all 202 2016 SPRs, as well as of previous year, can be viewed on the relevant country pages on wfp.org.
In its commitment to maintain the highest accountability and transparency standards, WFP in recent years has substantially improved its monitoring and reporting mechanisms, including through dedicated online tools for operational data management and reporting.