Why a job with WFP is a different plane for one UN worker from Afghanistan
Working for the UN humanitarian air service in Kabul, Dekhah Fayazi thought her dreams of furthering her career in Rome were over - but she's getting off to a flying start
, Eleonora Ponti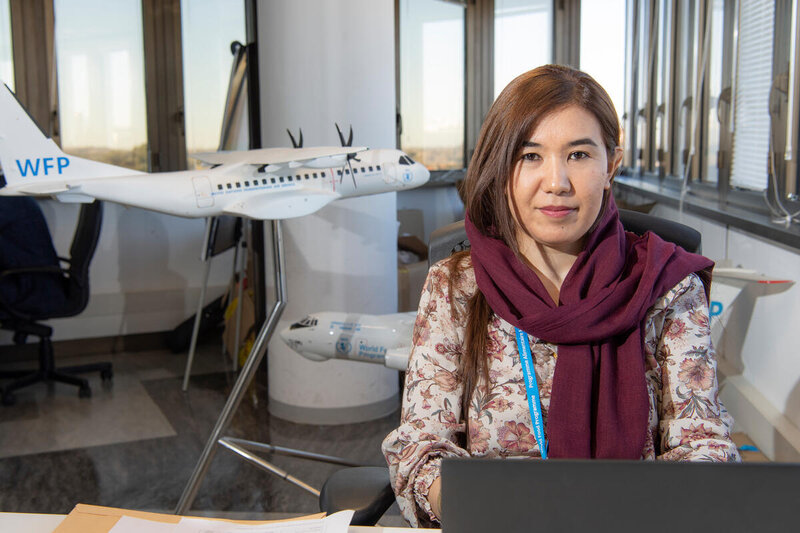 Afghanistan's education system is devastated after more than four decades of sustained conflict in a country beset by extreme weather linked to climate change and the World Food Programme (WFP) is warning of rampant hunger. For many of the country's children, completing primary school remains a distant dream, especially for girls. In the 1990s, Delkhah was one of the million girls in Afghanistan who were out of school. 
Delkhah had always desired an education more than anything else. One of her most vivid memories is receiving her first notebook and pen, donated by UNICEF – growing up, what are often barely significant possessions for many children of her age were life-changers for her. She treasured them as almost mystical objects and hid them under her burqa for years. 
On a sunny, bright spring morning in 2001, as Delkhah describes it, her prayers and hopes were heard, and she could finally go to school. Since then, she has been a passionate and committed student who's had the opportunity to study abroad and pursue an advanced degree in financial studies. 
When she returned to her country, she started applying for jobs in the humanitarian sector. She wanted to play her part by 'giving back' to the United Nations and other humanitarian agencies some of what she remembers them giving her in her childhood. 
UNHAS – the United Nations humanitarian Air Service – has been active in Afghanistan since 2002, providing the safest and most reliable means of transport for the humanitarian community in the country. Since 2015, Delkhah has been part of UNHAS Afghanistan, serving as a Finance Officer. More recently, she moved to Rome, taking that role in the Aviation Service at WFP's headquarters. 
Delkhah's years in UNHAS Afghanistan have been crucial for her career development. She learned the many intricacies of humanitarian response, navigating complex operational challenges and being part of a service that is highly regarded and recognized in Afghanistan. She describes the office environment as a protective shelter for her – a place where she felt safe and rewarded.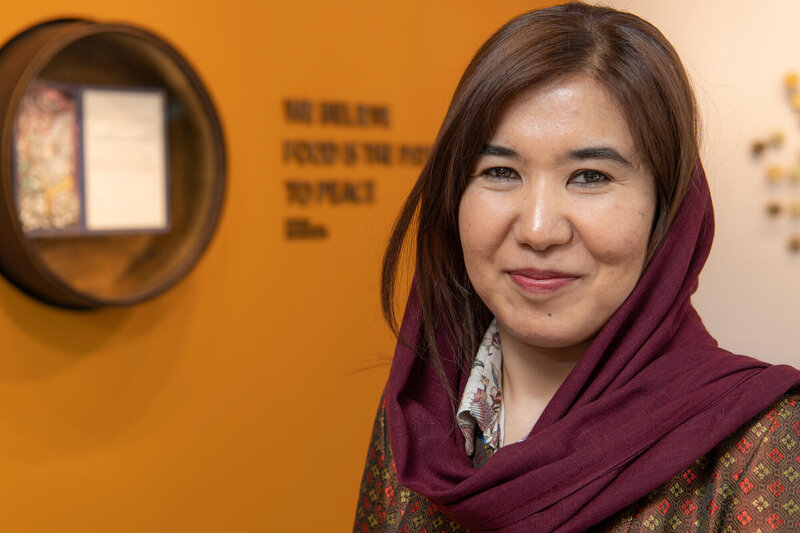 In August 2021, the country faced a growing humanitarian crisis of incredible proportions, with years of extreme weather, conflict and more recently the COVID-19 pandemic driving up hunger in addition to the political and economic instability. With the suspension of most commercial international flights after the transfer of power, UNHAS became even more critical, establishing vital airbridges between Kabul and the capitals of Pakistan, Tajikistan and Qatar to facilitate the movement of humanitarian workers. 
During this time, UNHAS staff remained in Afghanistan's capital operating on the ground to facilitate the resumption of humanitarian passenger flights and the launch of cargo flights, bringing in medical supplies and other essential items. Delkhah was among those staff members. 
Delkhah's greatest fear since the crisis started was that women would immediately lose all of the gains that they had strived to achieve through hard work and sacrifice. Just a small step from achieving her dream of being transferred to Rome, she thought, "It's over". 
However, she stayed optimistic and finally obtained the right visa and has been able to start her new job in the WFP Aviation Business Unit. However, her heart remains with the people of her country, with whom she shares the struggles of these difficult times. 
Through her own story, she hopes to influence thousands of other girls and women. And that is her mission: to be the light that illuminates the way for other girls and young women seeking opportunities despite seemingly insurmountable obstacles. "Growing up in a country at war leaves you scarred and wounded, but at the same time, the struggle gives you more strength to work with greater dedication," she says. "In history, some people suffer more than others, and through their suffering, lessons are learned that change the course of events and improve the situation for many others."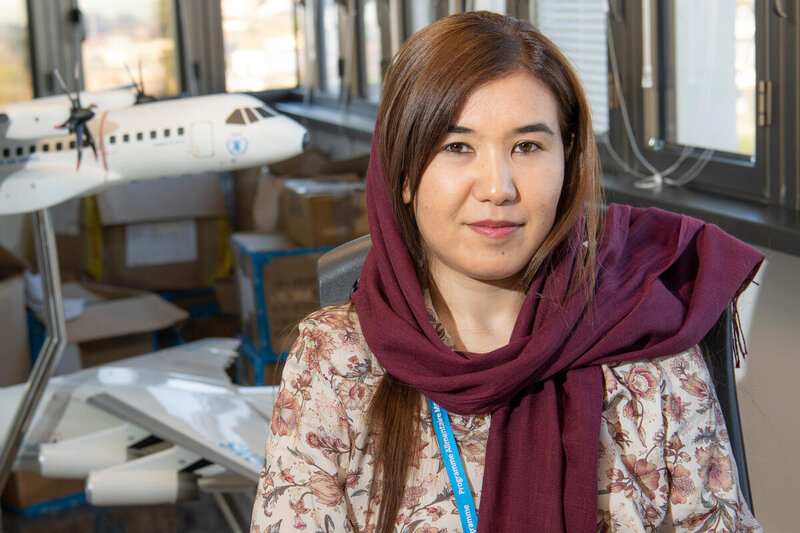 I ask what advice she would give to women in her country interested in starting a career in the humanitarian sector.
"I think that everywhere, not only in Afghanistan, women are faced with huge challenges when pursuing a professional career. Especially when they reach the top levels and take leadership roles, they need to constantly continue to prove themselves," she says. 
"It is essential not to remain in the comfort zone and to be brave enough to take risks. When working in the humanitarian sector, you work for people in need and have to remain focused on your mission."
She adds: "Especially younger generations should join and find ways to leave their positive footprint and to share responsibilities for changing the world and making sure that everybody can experience peace and justice. You don't need to raise your voice because your actions, even the smallest ones, and your hard work will talk for you and inspire positive change."
Now is the
time to act
WFP relies entirely on voluntary contributions, so every donation counts.
Donate Today